Options for Downloading Ebooks on Gutenberg.org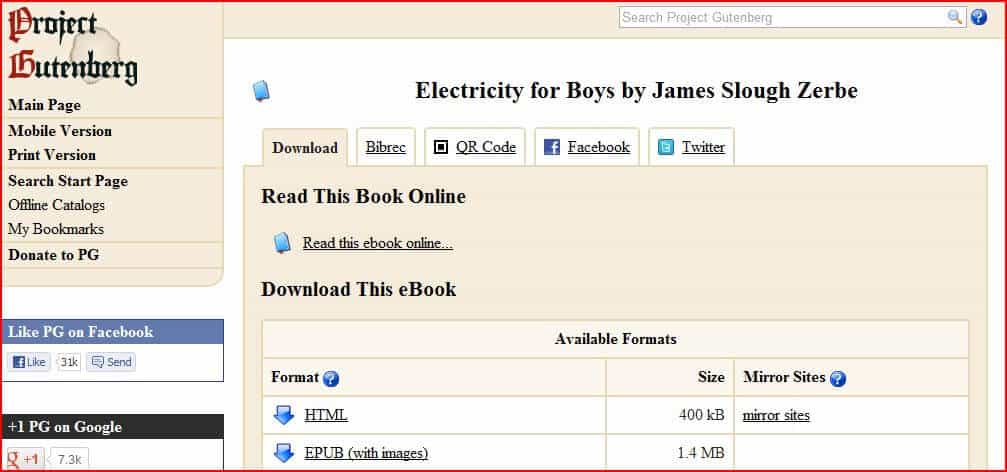 Most of the books and resources that we share on Homeschool Commons (now hosted here at Homeschool Base) are linked to sites like gutenberg.org and archive.org. The resources we share are free and classified as creative commons, public domain, and free use.
The reasons for this are:
It saves my server from crashing.  If I uploaded each book to the site it would overload my server and downloads would be slow.
The sites I link to are generally stable, safe sites.  If they are already hosted there, I don't see the need to re-host them.
Your downloading options on these sites are greater. (And potentially faster.)
On Gutenberg.org, you have the ability to choose between formats (kindle, epub, plucker, etc) as well as viewing options online (html, plain text, page images).
So which format should you choose?  Well, that all depends on what you are trying to do with the book, plus what device you are going to read/use it on.
Download Options at Gutenberg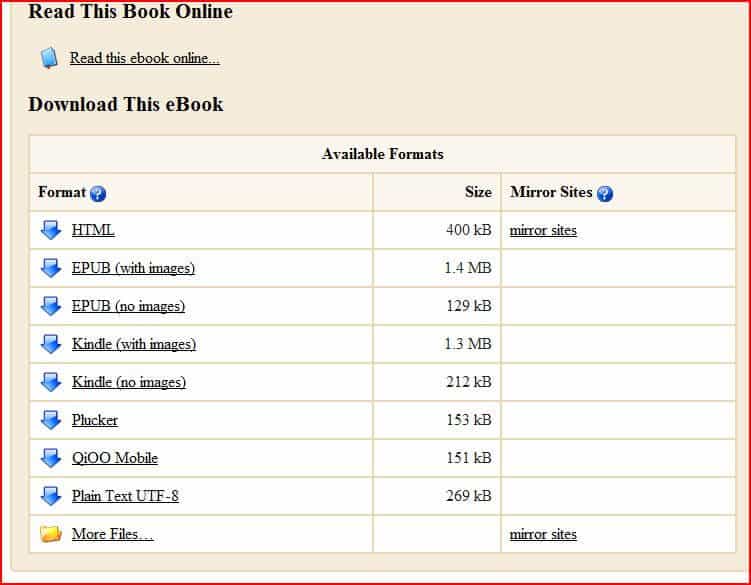 When you click on a book link on the Homeschool Creative Commons section that takes you to gutenberg.org, you are always brought to the landing page for the book.  Some sites link to the online html version, but I prefer to use the main page.
This page lets you choose what format to use to read the ebook.
If you select "read this ebook online," you will be given a plain vanilla text of the book.  There will be no images.  This format is best for copying/pasting.
To see the images, notes, and links- you will choose the HTML option.  This gives you a web-page of the book: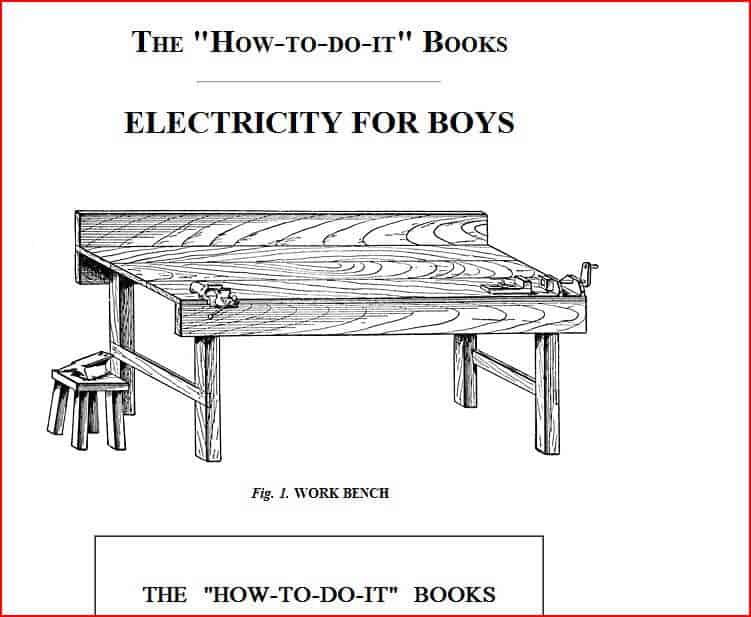 You can scroll through the book like a web page.  Often (but not always) chapters, notes, and illustrations will be linked so you can find what you need simply by clicking.
This is the option I use most when I am searching for and saving images to use in projects.
The next set of options on the list are pretty basic:
EPUB – this format works well with most e-readers.
Kindle – designed for the Amazon Kindle, it is really just a MOBI format.
Plucker – used in some palm and linux-based handheld devices.
PDF – Some books offer a pdf version, which works with Adobe Reader and some e-readers and mobile devices.
Various other versions- there are other options that work on specific devices.
Gutenberg has a nice run-down of how to find the right format for your device.
The best thing to do is to check your e-reader or other device and find out what format is the best option.  Formats should be listed somewhere in the user's manual.
Finding the scanned page images
Sometimes you may want to see the actual scanned images of the book.  This option (if it is available) is located in the "more files" section at the very bottom.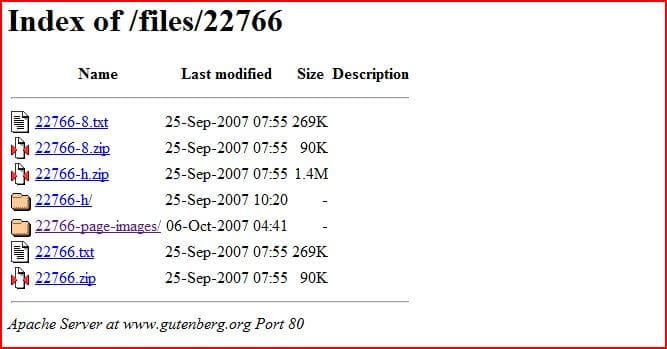 You will see a folder that should say "page images" in the name.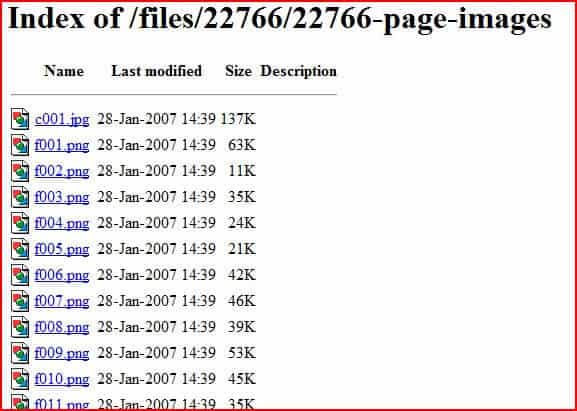 The folder contains a list of each page image.  By clicking on the files, you can see an image of each page: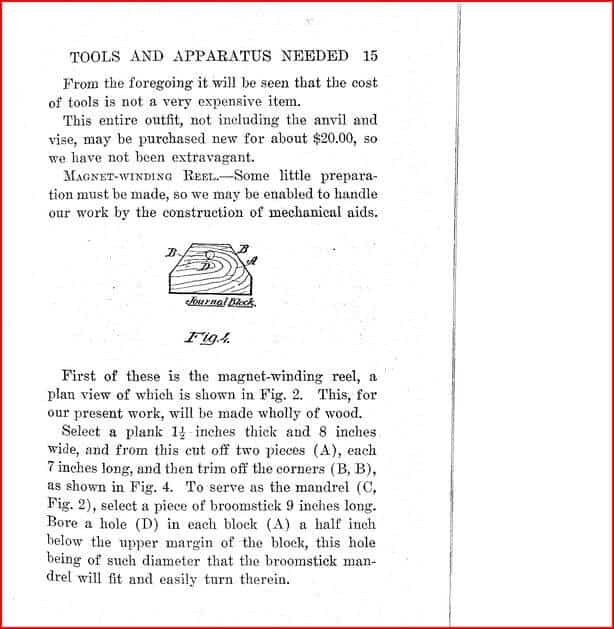 To save the image of the page, simply right click and select 'save target as' or save 'image as'.  This is the same for saving images in the HTML mode as well.
Remember that every book on gutenberg.org is in the public domain.  You may use the images, text, and content of the actual book (not the gutenberg disclaimer or added notes) for any purpose!
Last modified: December 21, 2016