Reading Eggs - Review and Free Trial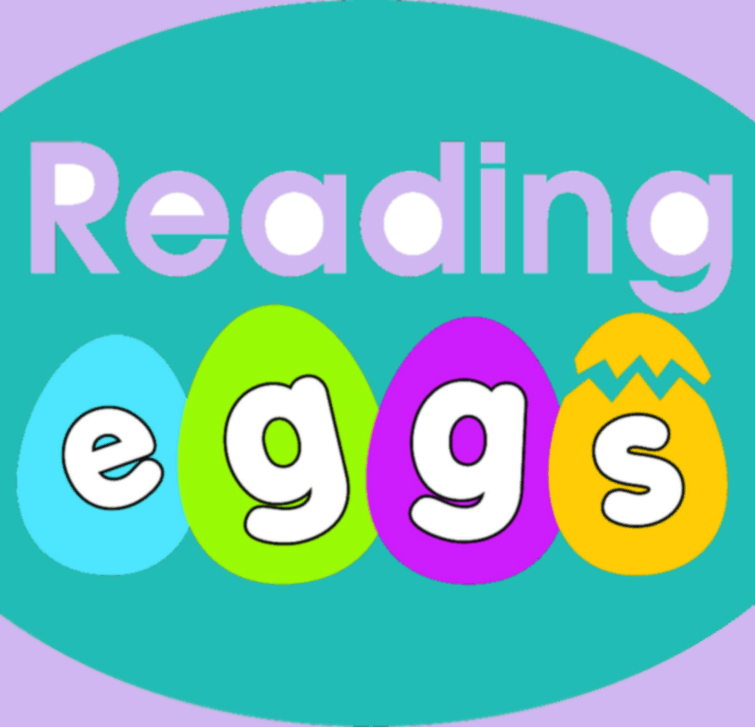 Reading Eggs
is a multi award-winning online reading program that focuses on a core reading curriculum of skills and strategies essential for sustained reading success.
Children learn essential skills, phonics, and more. The more children interact with the activities, the more they want to keep coming back.
The first parts of the program are perfect for Pre-Kindergarten. The later parts are great for 1st or 2nd year students.
Reading Eggs always offers a free trial, so sign-up with the link below! Keep reading below for our review of Reading Eggs.
---
Reading Eggs Review
Reading Eggs is an online literacy program that makes leaning to read fun! At the age of 3-4, children should be introduced to reading through fun games and activities. This is exactly what Reading Eggs does.
Reading Eggs and Eggspress are used by over 70,000 teachers.
Children are given games, fun songs, and egg-rewards that boost confidence and motivation. Unlike many learn-to-read programs, Reading Eggs keeps learning fun and children motivated to continue exploring.
Students learn and practice literacy skills through animated adventures.
What is the difference between Reading Eggs and Reading Eggspress?
Both curriculums are made by the same company but are programs designed for difference ages.
Reading Eggs is designed for children at age/grade levels comparable to Pre-K through 2nd grade. At this age (first steps) children should be introduced to "reading" while they are playing and having fun.
Reading Eggspress is designed for children in 2nd through 6th grade to continue learning and engagin on their "Reading Journey."
What are homeschool parents saying about Reading Eggs?
All names and photos have been blurred for privacy.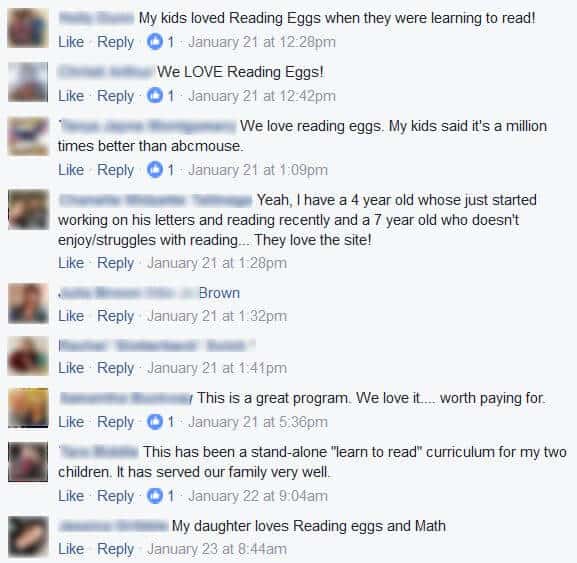 Image not loading? Homeschool reviews of Reading Eggs:
That sounds great! I have a 7 year old that is having trouble even identifying what letter is what. There is a possibility of dyslexia from her father's side, and this site says that it can help those with dyslexia learn. So, I thought we would give it a try. I guess I was just reluctant to start it without the reassurance of other moms who use it.

My kids loved Reading Eggs when they were learning to read!
We LOVE Reading Eggs!
We love reading eggs. My kids said it's a million times better than ABCmouse.
Yeah, I have a 4-year-old who's just started working on his letters and reading recently and a 7-year-old who doesn't enjoy/struggles with reading... They love the site!
This is a great program. We love it.... worth paying for.
This has been a stand-alone "learn to read" curriculum for my two children. It has served our family very well.
My daughter loves Reading eggs and Math

We love reading eggs! For our family it came to a decision between Reading Eggs and ABC mouse because we only wanted one subscription. After the trial, we canceled ABC Mouse and my kids love reading eggs so much more and I feel like it teaches them more.
Inside look into Reading Eggs program
Below is a short overview video (by Reading Eggs) that gives an inside look into the reading program.
Video not loading? Click here. Here is an intro to Reading Eggspress.
Who produces Reading Eggs?
Reading Eggs (and Reading Eggspress) are both under the umbrella of parent company Edmentum and Blake eLearning.
Reading Eggs Free Trial
Why not try Reading Eggs for free today!
We are happy to offer all of our website visitors a no-risk 2 week free trial of Reading Eggs!
Reading Eggs regularly offers free trials and promo codes to test drive their program and their apps. Below is the most recent promo.
[removed]
Pricing Information
Leave your own review!
Help other homeschool families make the right curriculum decisions by taking a moment to leave a reivew. Any thoughtful insights, experiences, warnings, or specific praises are appreciated and will be published.
Save it or share it!