News
Updated: April 10, 2017

- by Brett Langford
Baltimore Sun Quickly Deletes Story "Parents who teach their own children give home-schooling high marks"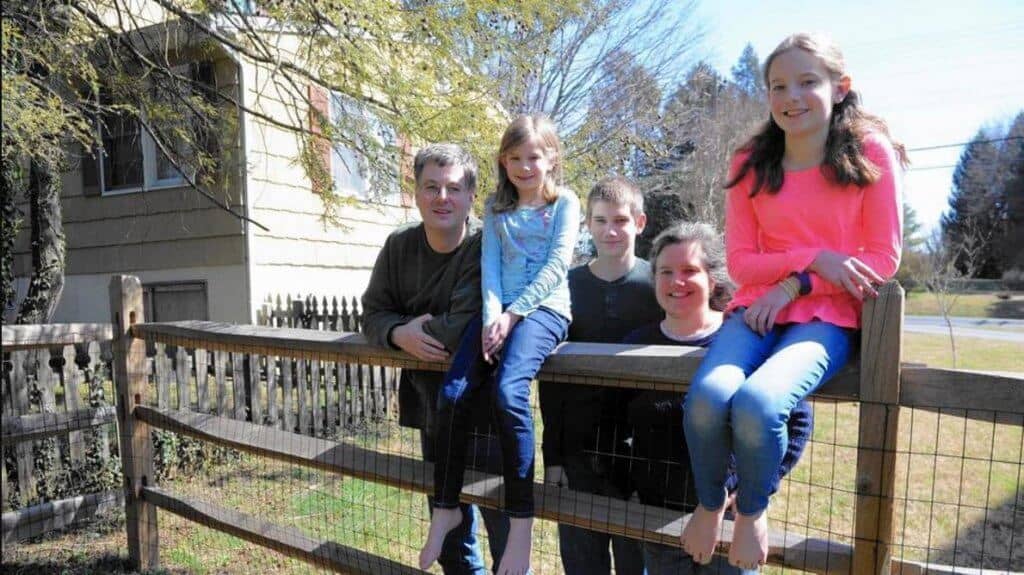 Today, The Baltimore Sun both published and pulled its article titled, "Parents who teach their own children give home-schooling high marks." The Google cache shows that the article was live for less than 3 hours before disappearing.
For everyone searching for the original content, here it is.
Parents who teach their own children give home-schooling high marks
Around the time 15-year-old Benjamin Winstead completed eighth-grade last year, his parents made an offer: He could attend Catonsville High School or continue the home schooling he's done with his family since 2011.
He decided to stay at home, preferring the flexibility and customized lesson plans.
"I just like the way we do this," he said.
On a recent Thursday, he sat at his dining room table with two of his sisters, Caroline, a sixth-grader, and Anna, a second-grader, as they studied while their mother supervised. Their oldest sister, 17-year-old Emily, is taking classes at Community College of Baltimore County.
Jenni Winstead, and her husband, Pete, both 45, considered sending their children to public school.
Their justification for home school boiled down to two reasons. They said they wanted to teach faith to their children and they believed a school setting — public or private — could not cater to a child's unique needs and learning styles.
"You have a room with 30 kids," Pete Winstead said. "It's not fair to ask [teachers] to try and tailor an individual plan to each student in there. We felt that home schooling was the best way to allow our kids to reach their best potential."
A recent sign of success came when Emily was accepted by all eight colleges where she applied. She plans to attend Roanoke College in Virginia to study medicine and psychology in the fall.
A small, steady movement
Since 2013, there have been slight increases in home-schooled students in Baltimore County, but the number remains a tiny fraction of the 112,139 students in public schools. There were 2,663 students learning in home-school programs last year, according to county statistics.
Manfred Smith, founder and director of the Maryland Home Education Association, said reasons for home schooling children have shifted since 2000, from an interest in parents teaching their children to parents feeling "like they have no choice" when children in public or private schools are being overwhelmed, not challenged or facing social pressures.
State regulations require parents to register their home-schooled children with the Board of Education. Families have a choice between whether student progress is tracked by the school system's office or an umbrella organization — a state-approved private organization.
Baltimore County's school system supervises about half of home-schooled students in the county, said Kimberly O'Connor, a specialist with the school system's Office of Educational Options.
Parents are responsible for obtaining all materials and resources.
Students who are home-schooled do not get diplomas from the school system or the state, but they can earn a state high school diploma by passing the General Educational Development test.
According to the Home School Legal Defense Association, a Virginia-based advocacy group formed in 1983, Maryland — along with 17 states and Washington, D.C. — has moderate regulation when it comes to home schooling, meaning the state requires parents to provide notification, test scores and or professional evaluation of student progress.
The state mandates instruction in English, mathematics, science, social studies, art, music, health and physical education. Parents must maintain a portfolio to demonstrate progress and indicate what is being taught.
Pete Winstead said Maryland's rules are reasonable.
"I like the fact that they don't focus on content, but they do make sure you're doing it," he said. "That's a good and reasonable thing for a government to do."
He also debunked a stereotype that home-schooled children are isolated. His children are active in youth groups, volunteering and walking their dog, Digory, a 2-year-old rescue mutt.
"They have more of a social life than I ever did," he said.
The National Education Association, a teachers union that has been critical of the practice, believes "home schooling programs based on parental choice cannot provide the student with a comprehensive education experience."
The Trump administration, which has promised sweeping changes in the Department of Education that would give states more control of schools, has signaled it will consider vouchers to help families pay for home-schooling.
Digital class at home
Melissa Catalano, a 40-year-old photographer from Arbutus, enrolled her her 12-year-old son, Jacob, in an online Christian academy program last year.
She said Jacob had struggled with academics and transitioning to middle school. Her other children, ages 15 and 11, attend public school.
"I think some kids get pushed along in the shuffle and I think he's one of them," she said. "I can tell by his work."
The online program has a teacher for every subject and Jacob watches lessons online. She helps him when needed.
Catalano said the program, which includes email access to instructors, costs about $2,400 for one year. She wanted to send him to a private school, but with a $11,000 per year price tag, it was too high, she said.
When the school year ends, she'll ask him whether he wants to go back to public school, she said. She said he misses the social aspect of school and seeing his friends regularly.
But she has noticed her son improving in the digital classroom setting, as he's able to take his time through lessons.
"His grades reflect the extra attention he's getting right now," she said. "I don't know if the public school can give him as much attention as he seems to need."
Lisa Nash, a 46-year-old from Lansdowne, has taught her three children, ages 19, 17 and 14, at home since they were in kindergarten. A stay-at-home mom with an education degree from Bowie State University, she wanted to be with her children more often and started teaching them in 2003.
"I was just very clingy with my kids and liked being a stay-at-home-mom," she said. "I have nothing against public schools."
Each year she would tweak what she taught. She said she never tallied how much she spent on books and materials. Twice a year, she meets with the school system to evaluate what she is teaching them.
She started giving grades to her children when they reached high school. The first test they took was the PSAT in ninth grade, in which they scored above average, she said.
"That kind of confirmed they were doing well," she said. "Until then it was a faith kind of thing that I was hoping they were doing the best."
Her school year runs from mid-August through April, with a six week break between Thanksgiving and New Year's Day.
"We work really hard during those months, but in the summertime we don't do anything," she said. "If you work hard, you play hard."
The article was first published at this URL and was written by Jon Bleiweis.
Published on April 10, 2017 | Updated April 10, 2017