Your Guide to Finding the Best Drone For Kids
As an early adopter, educator, and drone fanatic, I'm here to show you the best drones, save you time, and answer key questions.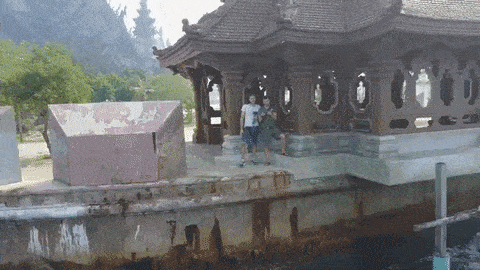 When you hear the word 'drone,' it may well be the ethically divisive modern warfare machines that first spring to your mind. Or maybe its Amazon's latest delivery service scheme. But for many kids, 'drone' means something far more profound – it means adventure.
Since the dawn of time, mankind has been inspired by the skies. From the fascinatingly tragic tale of Icarus, the man who flew too close to the sun, to the awe-inspiring story of the first time we reached the stars beyond, flight has always proven to be a particular passion of humanity's dreamers.
And who dreams bigger than children?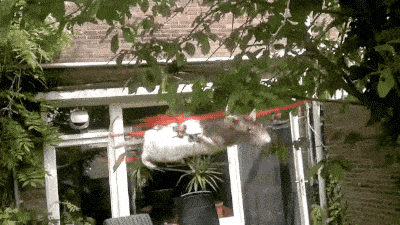 It may surprise you to learn that the market for kids drones is enormous, and grows by the day.
Remote control planes and helicopters are all well and good, but for true flight control and real mastery over navigating the skies, drones are the latest, most advanced toys, and will provide hours of enjoyment for adults and children alike.
In this list of the best drones for kids, we'll explore the most entertaining, the most efficient, and indeed the highest quality drones available on the market.
Not sure if purchasing a drone is worthwhile? Drones have educational uses, they can engage the entire family, encourage entrepreneurship, and... read more.
Top-Rated Best Drones for Kids
Drones come in all shapes and sizes. Quadcopters (as the name suggests, drones with four rotors to stabilize the aircraft) are the most common type of drone, while niches have developed for everything from recording flights to racing through the air. With such an expansive range of forms and functions, it can be difficult to know where to start. Therefore, without any further ado, let's take a look at our favorites.
The DBPower U845  Drone is a terrific option for kids who love to be amazed by the capabilities of technology. It's one thing to be 'behind the wheel' of a drone, but it's an astonishing leap to be able to see things from its perspective.
And that's what this particular drone does – equipped with an HD camera capable of transmitting live footage via Wi-Fi, this UDI RC invention offers a clear and quality bird's eye view, providing a unique and frankly unforgettable first-person flying experience.
In fact, the U845 is a technological powerhouse on all fronts, featuring a high-speed mode, visually striking LED night-flying mode, a button that triggers the drone to perform a complete 360-degree flip, and even a switch that initiates a return cycle.
It's usually priced somewhere in the 100 range, and with its unique, advanced and endlessly entertaining set of features, it's very much worth it.
This drone is the best way to introduce your class, students, co-op, afterschooling group, and kids to drones and coding. Parrot drones were designed with education in mind. In their words, "Flying robots: Few things get young students more excited about learning."
Parrot Education developed multiple software options that work with phones and tablets. Furthermore, they partnered with Tynker to offer drone curriculum for K12. No experience with coding or flying drones is required to get started.
Even without the curriculum/STEM benefits, this model would make our top list purely on quality and functionality. The beginner's drone comes with 1 Cannon, 1 Grabber, USB cable, and 50 Cannon balls. The cannon fires small beads powerfully enough to knock over light objects like Styrofoam cups, cardstock paper, etc. The cannon functionality opens up a whole new world of obstacle course possibilities. But when this drone is just being flow for fun, it will most likely become a tool for annoying dad and the dog.
The "grabber" can hold objects and drop them in flight. Ideally, it would be possible to pick up things while in-air, but this is almost impossible. The controls couldn't be easier and the built-in camera makes this the most stable drone we've seen for the price point.
Cheapest Drones for Beginners
People often make the mistake of assuming that all drones are pricey, extremely sophisticated tools, but this simply isn't true. With drones rapidly becoming a household name, these machines are no longer exclusively for those with a lot of cash in their pockets – in fact, many drones aren't only affordable, but are available at prices to make any saver smile.
One such drone is the Coocheer Q5C.
With its 6-axis gyro stabilization system, the drone is even capable of multi-directional flying. Through a USB connection, the drone can be charged in 100 minutes and fly non-stop for about 7 minutes. At first, this may not seem like a very long time, but you'd be surprised at
How much fun every second of air time is.
How short most drone's fly time actually is.
It's an affordable, sturdy and entertaining first drone for all the family. 
---
Available for a similar price is the Syma X5A-1.
What it lacks in video capability, however, it makes up for in sheer, unadulterated entertainment value.
With spread spectrum technology providing extensive flying distances as well as a 360-degree flip feature and a colorful set of LED lights that transform flying at night from a hassle to a spectacle, there are few drones more perfect for play. What's more,  it's designed with durability in mind and is capable of suffering falls and collisions with minimal damage.
For the list price, it's a worthy investment for keen kids and a fun distraction for bored parents.
Next up is a Helicopter Ball Drone – and, as you've probably guessed from the name, we've cheated a little here and gone with a toy that isn't exactly a "traditional drone." But hey, rules were made to be broken, right?
With its dazzlingly alien LED lights, strong, sturdy, and effective rotors, and even an intelligent infrared sensor system, it would be something of a sin to leave Acefun's creation from this list.
More of a flying lamp than what most would consider a drone, it's colorful, memorizing, and most importantly, easy to use – fantastic fun for kids and parents alike. When I purchased mine, it was available at just over ten bucks. It is the perfect present for the lover of aerial play and a great introduction to RC fliers before moving on to drones.
The Best Mini Drone for Kids
As we mentioned earlier, drones come in all shapes and sizes, and not all are the cumbersome beasts you may expect. In fact, there's a huge market for drones that fit in the palm of your hand. These fun-size fliers are, much like larger drones, available at hugely differing prices and indeed qualities, but today we'll be focusing one of the most cost-effective, highly-praised mini drones out there.
This is a small, sleek and sophisticated headless quadcopter with 6-axis gyro stabilization providing fantastically manageable multi-directional flights. Don't be put off by the menacing name – for something called the 'Predator,' it's a fantastically friendly machine.
For such a small piece of kit it's remarkably wind-resistant, and with a controller range of 30-50 meters, beginners can easily get to grips with the art of flying a drone. Like the other drones we've covered it features colorful LEDs, and unlike many mini-drone competitors, its white underside means a better reflection of light and therefore greater illumination of the machine in the dark.
What's more, the Predator offers 3 separate speed modes for even further control of flight, making the drone a fantastic piece for beginners – starting slow is great, but if your child feels they're ready to make the leap to the next stage, it couldn't be simpler than with the great controls on the Predator.
With an initial list price of under fifty U.S. dollars (price always subject to change), this is a fantastic mini drone that makes the perfect portable companion for flight enthusiasts.
The Best Quadcopter Drone for Kids
We've talked about low prices and value for money a lot over the course of this list, but for those who can afford the really high-end drones, it's worth mentioning one particular quadcopter that stands out among the rest.
You'll be paying a pretty penny for this drone. Enough expense that you'd expect a drone that towers above the others on the list, one that won't only serve as a great beginner's drone for your child, but one that will really last – one that will, to put it simply, be for life, not just for Christmas.
And the DJI Phantom delivers.
Fitted with most of the features that make the other products on this list great – and taking many of these features to the next level – this drone is among the most sophisticated money can buy. With an incredible 25-minute intelligent battery life, a fantastic HD camera able to stream in 2.7K directly to your smartphone from up to half a mile away, and even a built-in GPS system allowing for additional functions such as a recall feature, there's no doubting the Phantom is worth its steep price.
Mobile App
With the mobile app companion to this drone, things get even more advanced, allowing for complete camera control through your smartphone, placing you in a peculiarly innovative kind of photographer's cockpit.
An automatic flight assistant, top-of-the-range camera, powerful battery and most importantly a groundbreaking vision on the part of its developers make the DJI Phantom a truly great drone. Though this is often the model that would be considered mainly by experienced drone enthusiasts, it's also perfect for children who have shown a real seriousness about pursuing their aviation ambitions, and a worthy, if costly, investment for their parents to consider.
Summing it up
Related: Ways that your family and kids can use a drone
From seeing the world in unique new perspectives to racing through the skies at dazzling speeds, the world of drones is expansive, entertaining and endlessly fascinating. Whether your budget is tight or luxurious, whether your interests are in spectacle or exploration, the market has something just right for your child – and who knows? Perhaps you'll even find yourself charmed by this world of high-tech and higher adventure.
From Our Home to Yours
See more
Reviews