Home Educator's Guide: The Best Sewing Machines for Beginners
So, You're Learning How To Sew?
We've received several inquiries about teaching sewing at home. For complex questions and specific requests, like best simple sewing machines, we turned to an expert in the field. Hannah Curtiss has decades of hands-on experience and a passion for costume design.
Quick Navigation: Jump to a section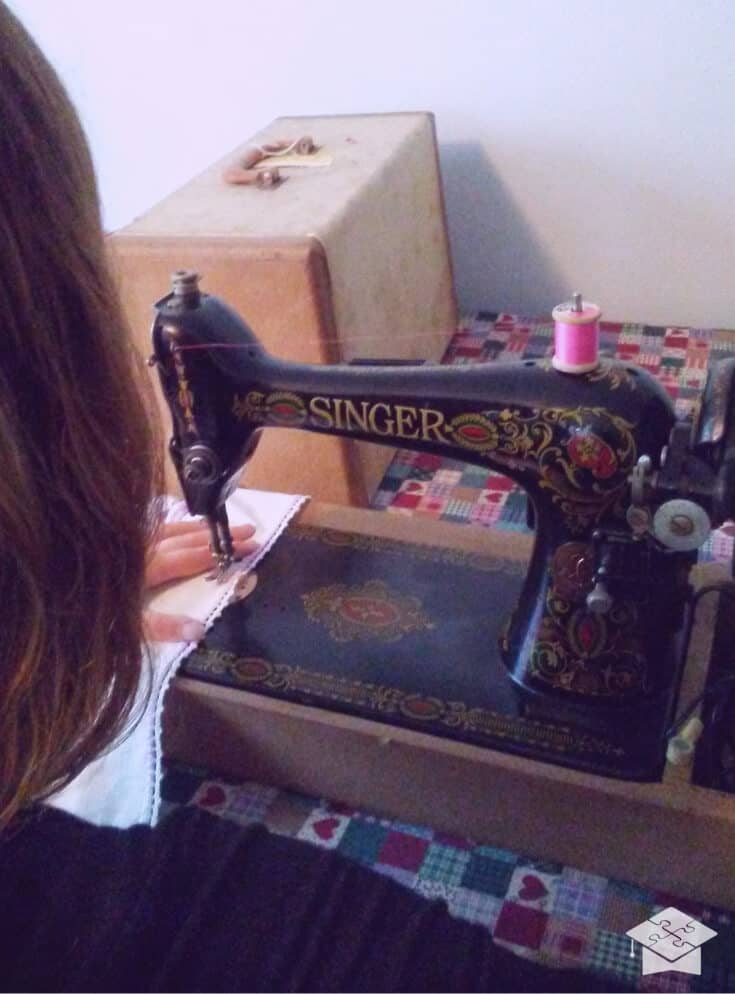 Getting started is half the battle! You want to learn how to find the right machine, instructions and get started sewing.

— Hannah Curtiss
The Best Sewing Machines - Buying New Online
I want to start out with a full, 100% honest disclaimer. I'm not a fan of the new sewing machine brands. If you were looking for a beginner's  sewing machine guide that just regurgitates and sugarcoats the best features of the top selling products on Amazon, you've come to the wrong place.
I haven't just tested out the new machines, I've used the new, old, and even the ancient.
Because I know most people prefer to buy new equipment, I'm going to start with my beginner recommendations for sewing machines online. But I'm also going to cover the best-used machines for beginners and suggest how to buy one offline as well.
Brother Jx2517 is an excellent option if you don't want to spend a lot of money on a beginner. Keep in mind that it won't be a great, high-quality machine that can be passed down for generations. But the Brother Jx2517 will definitely get eager young sewers started on the right track.
Advantages
17 built-in stitch options
4 step buttonhole capability
Disadvantages
Despite having a "Jam Resistant Drop-in Top Bobbin. Pattern Selection Dial," the Brother Jx2517 is known to have a tendency to jam which can both fluster and halt the progress of a beginner sewer.
The Brother Jx2517 has a plastic vs metal frame. Metal frames are much more durable, likely to withstand the test of time and be less prone to break down.
Price range: $
Here is another great option for those looking to purchase a basic yet functional beginner sewing machine. The advantage to the Singer 3223Y is that it comes with a 1 automatic 4 step buttonhole capability. This makes putting in buttonholes a bit easier for beginner sewers. So, if you're hoping to make clothes or slightly more advanced projects once you get started sewing, this is the option for you.
Advantages
24 built-in stitches
1 automatic built-in
Disadvantages
Tension problems
Plastic frame
Price range: $
The Brother cs6000i is an inexpensive way to learn to sew while experimenting with numerous different stitch options. However, the downside is that the Brother cs6000i doesn't come with any built in buttonhole feature. So, if your primary goal is to sew clothes with your beginner sewing machine, this might not be the option for you.
Advantages
Computerized
60 different stitch options
Adjustable stitch length and width
Disadvantages
Tension problems
No built in buttonhole feature
Price range: $
Janome HD1000 is a good option for beginner sewers looking for a less flashy yet more dependable sewing machine. This model was crafted to mimic the older metal frame sewing machines of the 1970s and 1980s. The result is a simple, yet relatively more durable, new, affordable option to the modern plastic beginner sewing machines.
Advantages
Heavy duty metal frame
4 step buttonhole feature
Automatic needle threader option
Additional arm for sewing sleeves, cuffs, and collars
Disadvantages
Only 14 stitch options
Although the frame is durable, the Janome HD1000 is known to have electrical issues after a few years of use, which requires taking into a sewing machine repair machine repair.
Price range: $$
Helpful Tip
Although more expensive, using metal bobbins instead of plastic can help to reduce tension. Even if you get a beginner sewing machine that is known to have some tension issues, using metal bobbin helps eliminate some of the frustration that comes with tension problems.
What about a used sewing machine?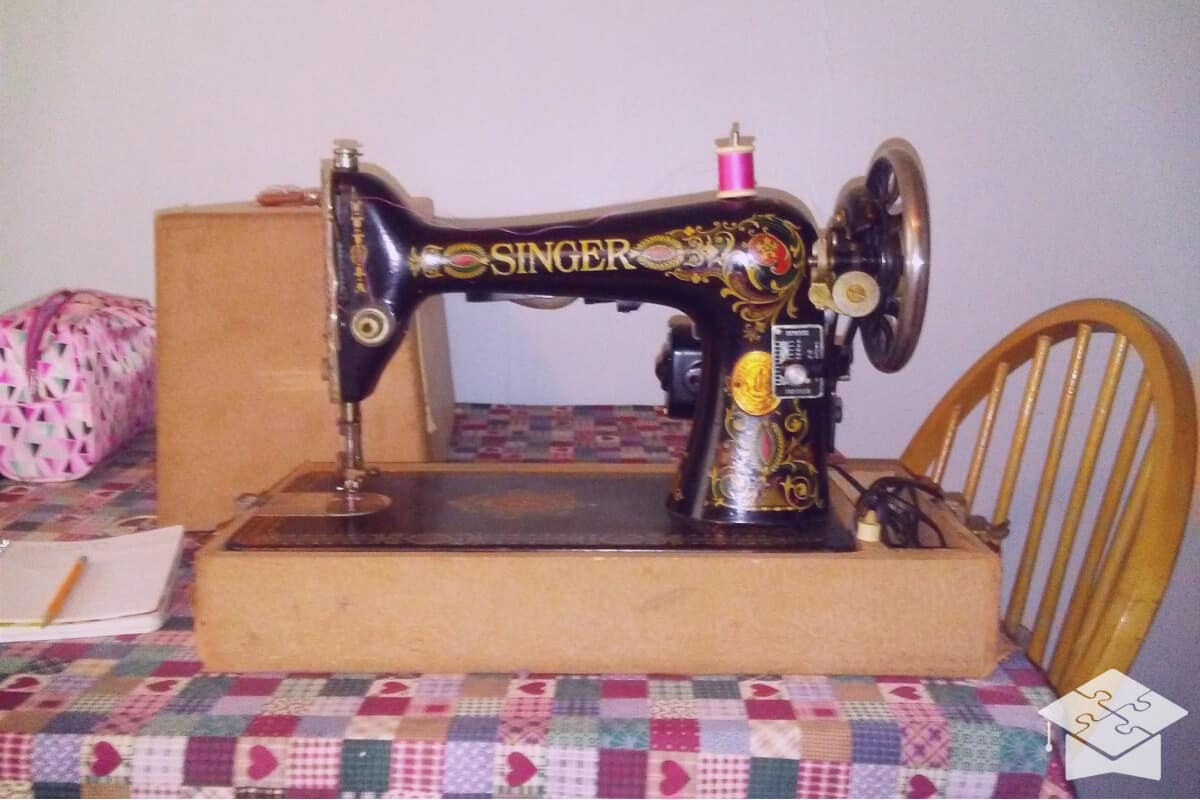 If you're just getting started sewing, it might seem tempting to buy a cheap sewing machine from Walmart. But these machines are poorer quality, break easily and far more likely to discourage vs. encourage a new sewer.
The good news is that you don't have to spend a lot of money to get a good used sewing machine. You just need to spend time finding the right sewing machine.
Picking out a great used sewing machine for beginners
Older models are a lot more durable, easier to use, and all-around better suited for beginner sewers. Best of all, you'll save some money and end up with a much better machine.
The Best Brands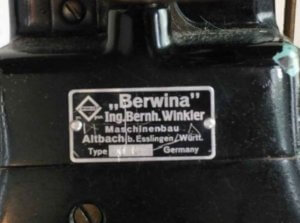 These are my top 3 brands when hunting for used sewing machines.
Places to buy used sewing machines
Sites such as Ebay, Etsy, Amazon, and other online shops often have older models available.
Type in the name of the brand e.g. "Bernina" into the main search bar at top of page
A column to the left will appear displaying advanced search categories
Select "sewing"
Select "Household
Select "used"
Enter your desired price search range
Other great places to find an older, used sewing machine
Yard Sales, Estate Sales, and Auctions
Thrift Stores
Sewing Machine Repair Stores
What to look for when buying a used sewing machine
It doesn't matter if you're shopping online, or in person, these are the most important features to look for in order to recognize a quality machine.
1. Metal vs. Plastic
Sewing machines crafted out of metal are a lot more durable than newer, plastic machines. Because plastic is so much cheaper, manufacturers have stopped producing sewing machines with metal frames/bodies. This is a shame, but it's a common trend across almost every appliance.
2. Year
Sewing machines made in the 1970s, 1980s, and up into the 1990s tend to be higher quality, easy to use, and unlikely to break down. Once the new millennium rolled around, there was a pretty noticeable drop in quality.
3. Multiple Stitches
You want to find a machine that allows you to create, button holes, zig-zags, change the size of the stitching, and go in reverse.
4. Price
Every new sewing machine I recommended falls into the tier of "affordable." For a beginner, buying the most expensive sewing machine available won't necessarily guarantee you the best sewing machine for your needs.
When it comes down to it...
Get the sewing machine (be it used or new) that's best for you and then get started sewing! Don't deliberate forever, you want to get to the fun part: actually learning to sew!
Sewing Lessons and Curriculum for Beginners
Select a simple project to work on as you're learning to sew. Doing a simple project like making an apron helps keep motivation high while navigating the challenges of learning how to sew
There are lots of free online resources for learning how to sew.
Better Homes and Garden created this great website full of free resources and tutorials to get you started sewing and zipping through your 1st project.
Go to HowToSew.com
Click on Sewing Basics to go through or print off the fundamental sewing basics
Click on First Projects to you know it, get started on your 1st project!

Step by step instructions with photos and patterns
First Projects includes coasters, pincushions, Easter egg decorations and more
Other great sewing curriculum and lessons
YouTube is a great place to find tutorials and resources for beginner sewers.
Good Housekeeping TV has several great video tutorials for beginners and other resources for intermediate level sewers such as how to make your 1st patchwork quilt, dress, skirt, and handbag.
Channel links: GoodHousekeepingTV and Good Housekeeping.
An introductory video: Learn how to sew
Happy sewing!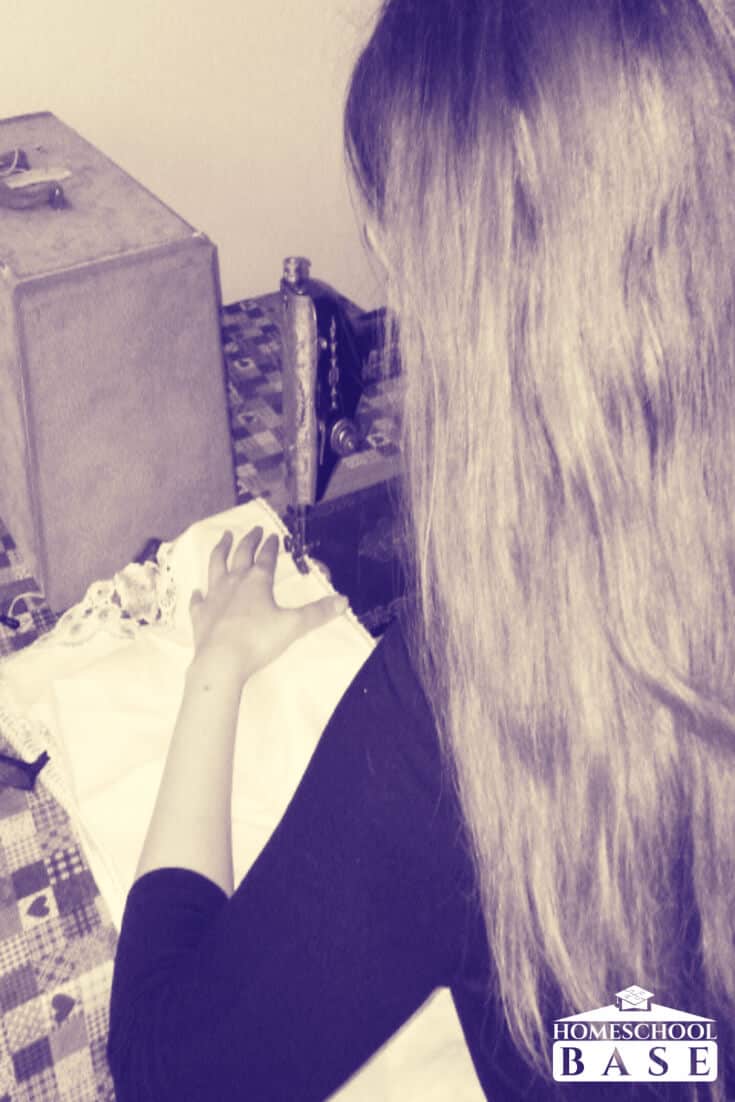 From Our Home to Yours
See more
Reviews