The Best Subscription Boxes for Kids (by Interest)
The coolest educational, inspiring, and fun boxes you can get each month!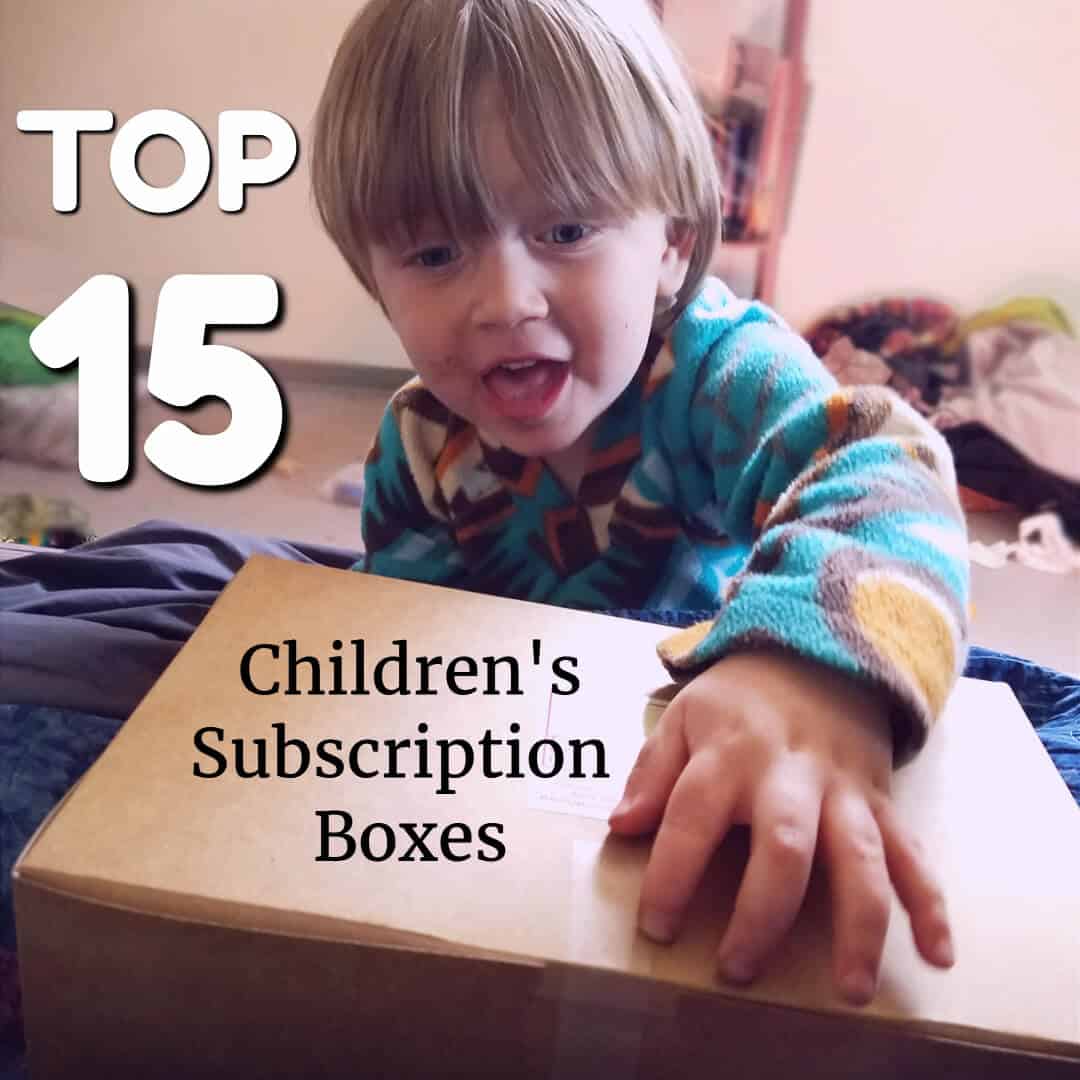 The doorbell rings and the mailman drops off a stack of brown cardboard boxes. You tear into the stack like a kid on Christmas morning, and bite into fancy snacks from Graze, or slip on sweet gear from Fabletics.
No matter what comes to your front door, it's always fun to peel back the tape and dive head first, pulling out yoga pants and specialty coffee; but while you're pouring over your goodies, where are the kids?
What if once a month, you made it Christmas morning, or their birthday all over again, all while providing them with hours of educational fun?
You can. Subscription boxes aren't just for mom and dad anymore. From age 3 on up, there is a subscription box for all your bundles of joy. Looking for the best ones? We've scoured the Internet so you don't have to.
Boxes for Your Little Adventurer:
Does your child want to travel the world? Let their imagination run wild while they learn about places they've only seen on a map with any of these monthly subscription boxes.
Little Passports: A Global Adventure
Whether your little traveler is 3 or 12, Little Passports has the perfect subscription box to spark every child's imagination.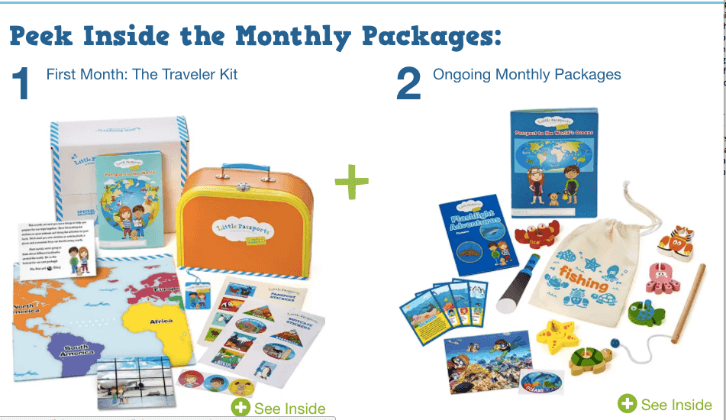 Early Explorers, made for the youngest pioneers (aged 3-5) helps introduce geography to your preschooler. The first kit comes with a world map, a welcome letter from their traveling buddies, a 20-page activity booklet and a suitcase to collect all of their worldly souvenirs. The following months are filled with more activity booklets, flashlight adventures, trading cards, souvenirs, postcards, and stickers.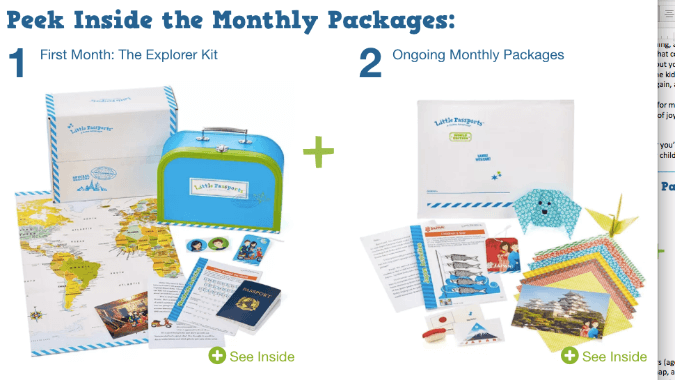 World Edition, geared towards your school aged kiddos (aged 6-10) is made for your little ones to explore the world! Like the Early Explorers, the first month comes with a map, carrying case, letters from their new pen pals, stickers, photos, and more. Subsequent months come with souvenirs, letters, stickers, and activities.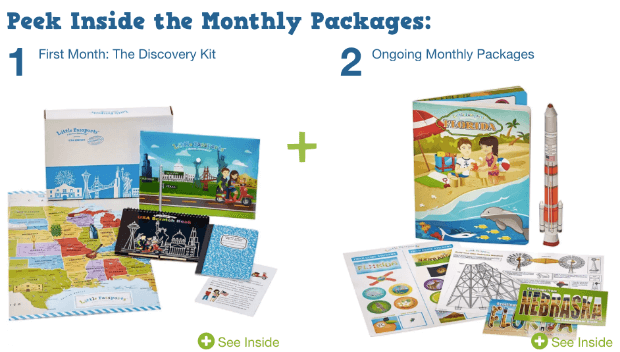 USA Edition was created to introduce your first through sixth graders (aged 7-12) to the United States. The first month Discovery Kit is packed full, including a US map, field guide, welcome letters from their new pen pals, and a photo scavenger hunt project. Subsequent months include two new featured states, 32-page activity packed state journals, stickers, postcards, and more.
Boxes for Your Little Scientist:
If you have a budding scientist in your home, chances are that your counters are already serving as a lab table, and your living room is full of model cars, race tracks, and blocks. Inspire your child to learn more about their passions with these monthly subscription boxes for little scientists!
Science Expeditions
If your child is a little scientist, or interested in STEM, hook them up with the Science Expeditions subscription. Each month features a comic book with activities, a monthly mystery to solve using science experiments, and more. The first month comes with a science case and lab notebook so your scientist in training can record their results in style.
Choo Choo Box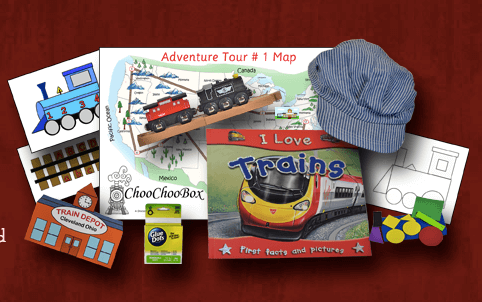 Have a budding engineer in your life? The Choo Choo Box takes your child (aged 3-6) on a 12-month imaginary train ride, a map, a wooden train car, and a book surrounding trains or the destination on their map. If your child loves trains and travel, the Choo Choo Box is the perfect addition to their month.
Amazon STEM Club
Do you want to introduce your child to STEM from an early age? The Amazon STEM Club Toy Subscription is for three to thirteen year old children with an interest in scientist, technology, engineering and math. The option for three-four year olds is to introduce simple concepts related to counting, building, and cause and effect. The option for five to seven year olds is to introduce hands-on learning exploring the concepts of electicity, earth science, and simple math. The option for eight to thirteen year olds is for budding scientists to learn about physics, chemistry, and engineering.
Boxes for Your Little Artist:
Is your kitchen table covered in glitter that just won't come off, and your walls are always at risk for becoming a canvas? Keep your little artist busy with these monthly subscription boxes, and hopefully keep your walls safe in the process.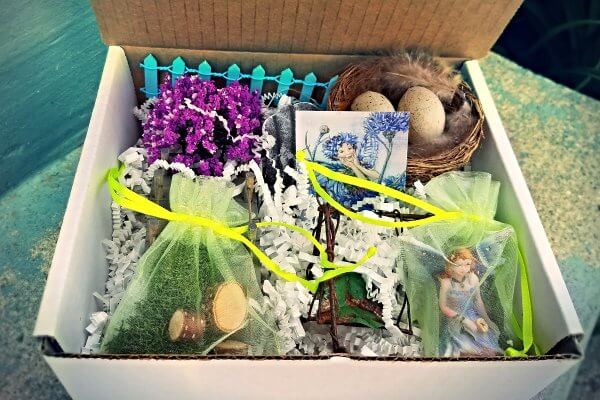 Is there some magic in the air in your house? Are little fairy wings flitting about? Look no more for the perfect gift to add a little sparkle to your child's life. My Fairy Crate delivers a box of fairy treats each month, building up to the perfect fairy garden for all ages. From fairy furniture to nests and toadstools, My Fairy Crate will have your child smiling from ear to ear, waiting for fairies to perch in their new garden.
Target's Arts and Craft Box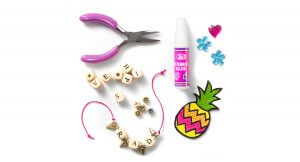 Have a crafter on your hands? Target wants to help. The Art & Craft Kit Subscription brings a monthly, age-appropriate craft to your front door. Ranging from coloring kits to DIY fashion accessories, the Art & Craft Kit Subscription engages children (and adults) keeping them excited for another subscription box! Kits may contain various arts and craft supplies, but Target never reveals what the crafts may be until they arrive in your child's hands.
Boxes for fashionistas:
Is your little one always looking to stand out in a crowd? Let them dress themselves and show off their funky style with these monthly subscription boxes for kids with style!
TeeBlox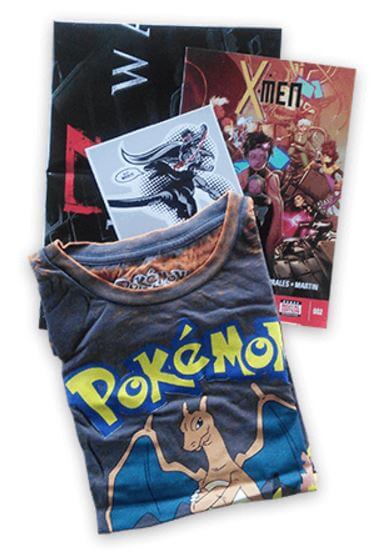 Is your kiddo a self-proclaimed geek? TeeBlox boasts nerdy apparel for all ages. Their simple three-step process is to choose your style, pick your size, and receive your box.
TeeBlox features all licensed apparel from Disney Princesses to Jake and Finn from Adventure Time. TeeBlox has a style for everyone, featuring Games, Disney, Marvel, Sci-Fi, Movies and TV, Cartoons, DC Comics and Hot Meex.
Sock Panda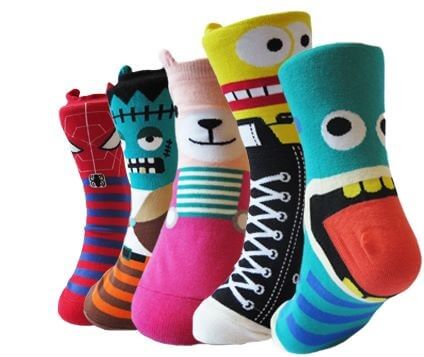 Do your kiddos like to rock fancy socks? Check out Sock Panda for kids and tweens. Sock Panda sends out two pairs of funky socks to your front door in animal print, friends and neighbors. Sock Panda has patterned socks for your school-aged children, tweens and teens, and even some for you! No matter the occasion, Sock Panda can spice up your wardrobe with a simple monthly subscription. Just pick the child's age (or your own ), their style, and in no time at all, their feet will look a whole lot cooler.
Boxes for Your Little Chef:
If your kitchen filled with half-washed dishes and half-risen cakes? Help your child hone their cooking skills with these subscription boxes for little bakers and cooks!
Kifoodie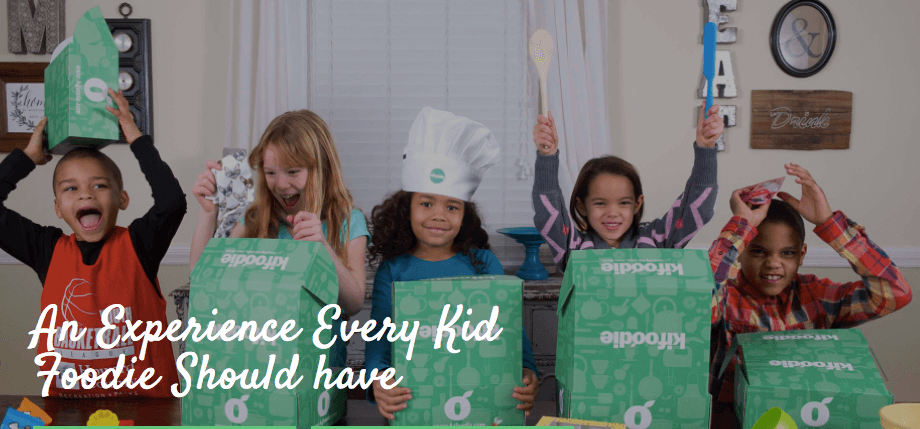 Do you have a little chef on your hands? Check out Kifoodie, a monthly subscription inspiring your culinary mastermind to get cooking! Each month, your kiddo will receive 2-4 kitchen gadgets to help them create amazing recipes, a culinary activity with a healthy twist, recipes, a shopping list, and 3-5 artisan snacks. Available in gluten free, kosher, and non-allergy options, the Kifoodie box equips your kids to hop off the couch, and get creative in the kitchen.
KidStir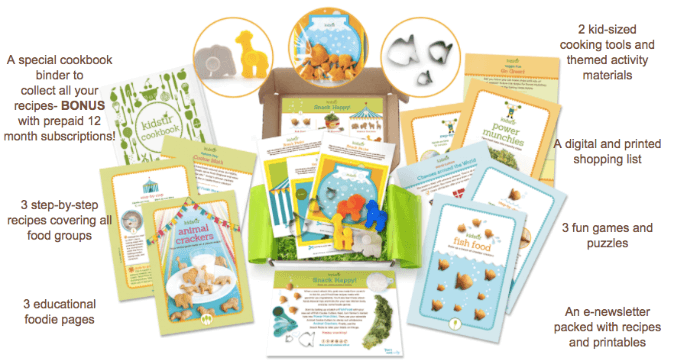 If your little chef is already equipped with the gadgets they need, but are still working on their recipes? KidStir is a monthly subscription box that teaches your children about the necessity of the food groups, 3 step-by-step recipes, and a printed shopping list to achieve it. KidStir includes a few kid-sized cooking tools, and each month has an overall theme to keep your foodie interested and on task.
Boxes for Your Little Reader:
If your child flips through the pages with ease, and is constantly asking for stories, fill their head with worlds found on the pages of these monthly subscription pages.
BookCase Club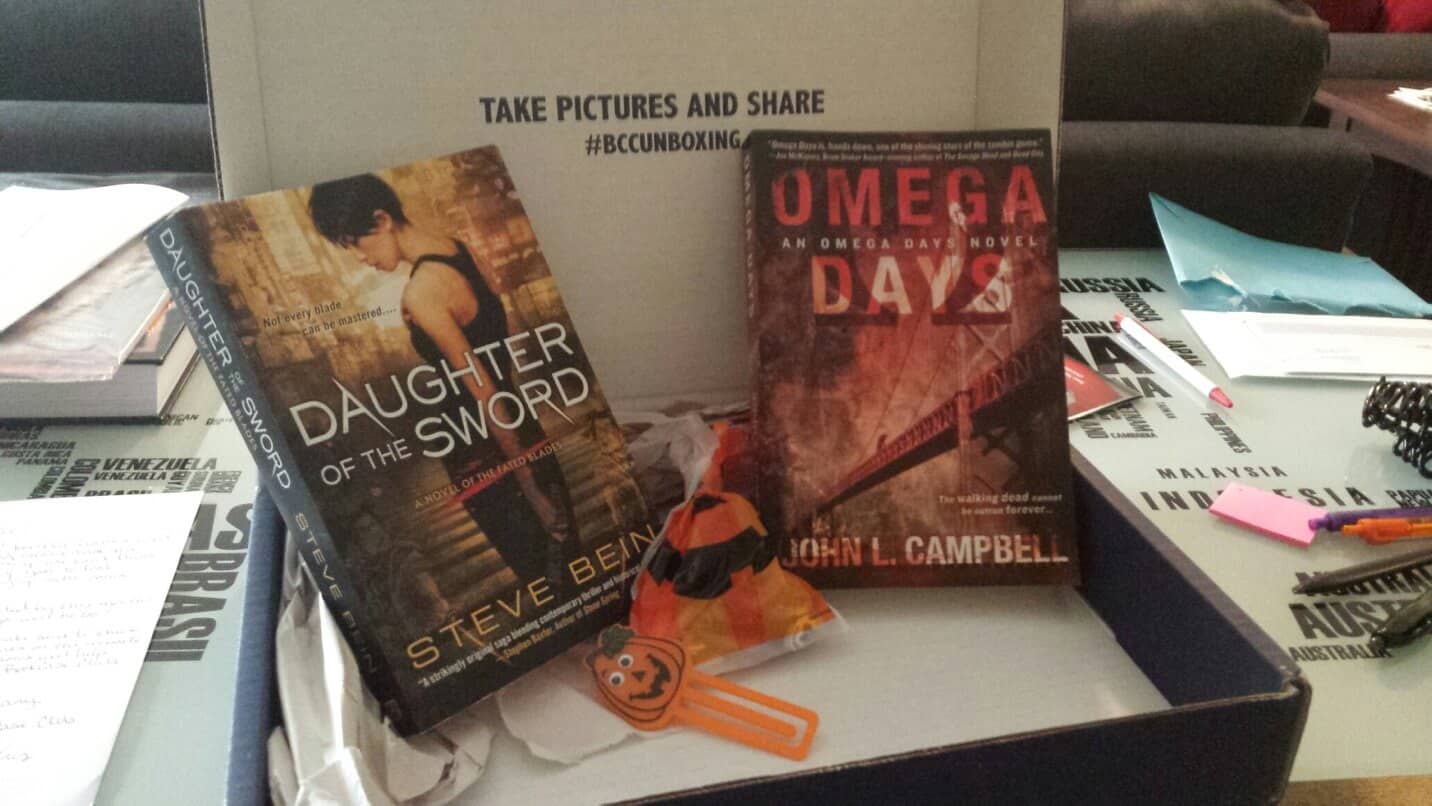 Does your child always have their nose buried in a book? BookCase Club sends out 2-3 handpicked books for children (aged newborn to pre-teen). Parents start by picking out a theme for their little one, and BookCase Club sends books based on that theme right to your door each month. Is your child an advanced reader? Want to grab some books for yourself? BookCase Club also caters to adults!
The Little Reading Club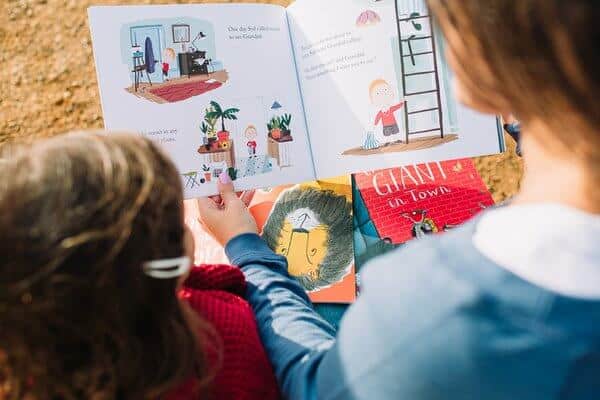 If your child is constantly asking you for a story, you should always have new ones on hand! The Little Reading Club is a monthly subscription box that delivers three books to little readers, and two books to older readers. Subscribers can choose from three different types of boxes: Tiny Readers, Young Readers, and Older Readers. Young Readers receive an activity each month as well as their three books.
The Joy of Christmas Morning on a Regular Tuesday Afternoon
It doesn't matter whether you're sending socks as a monthly gift, or teaching your kiddos how to cook by supplying them with the right gadgets, a monthly subscription box is the perfect gift for all ages. There's nothing better than bringing the joy of Christmas morning to a regular old Tuesday afternoon.
With the purchase of subscription box, you can turn your kitchen into a science lab, your dining room into a craft room, and your garden into the perfect home for fairies. Spark your child's imagination with the delivery of a singular box.
From Our Home to Yours
See more
Reviews