Family Camping Essentials: The Ultimate Camping Supplies List
Disclaimer: I'm a Passionate Camping Expert
When I think of activities my family did together when I was a boy, my fondest memories revolve around family camping trips. Maybe you love camping too. Maybe you hate it. Maybe you're planning for your first ever family camping trip!
As a true camping enthusiast, I want to walk you through the joys of camping while at the same time giving you the most comprehensive and up-to-date family camping list available, product insights & recommendations.
What springs to your mind when someone mentions camping?
Is it the end of a long day's hike, the warm embrace of your sleeping bag, the smile that slips across your face despite the cruelty of the elements outside?
Is it the mud, the music, the magic of the campfire, the seductive solitude of the outdoors?
Or is it the comforting community of campers and caravanners you'll find across the country, the welcoming grins of the campsite veterans, the unusual places you'll come to call home, if only for a little while?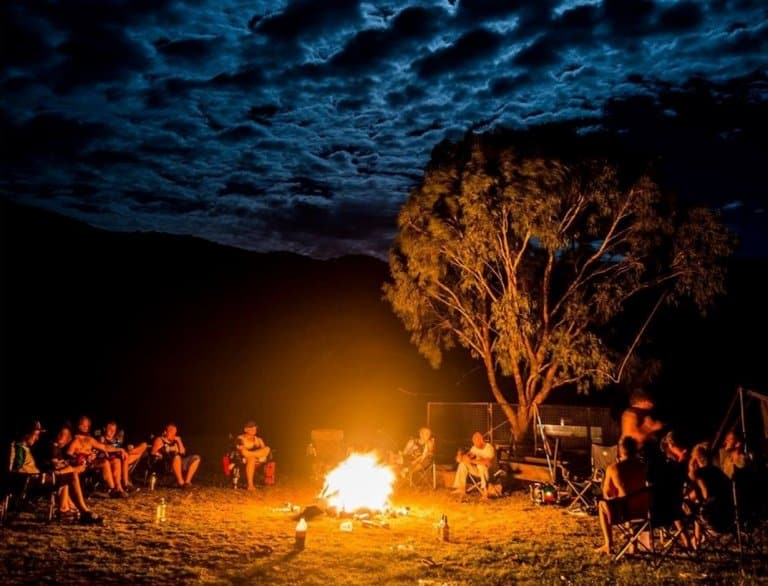 Appreciating the Camping Experience
Whatever kind of a camper you happen to be, you'll probably agree there's something to be said for the experience (if you don't enjoy camping, you probably just haven't found the right niche yet – I'm hoping this article will change that).
Whether it's an intense, isolated, eye-opening wild camp beneath scintillating stars or a more homely retreat to a stunning rural location, camping is a great way to rediscover the wonders of the outdoors.
In today's often suffocatingly urban world, it's important to provide your children with variety.
And what could offer more variety than a complete change of scenery, a shift from the concrete maze of the town to the sprawling nature of the countryside? Kids need to explore the world beyond their homes to develop as individuals, and for most children of the modern age, there are few things more spectacularly different to home than the world of camping.
Camping's life lessons
If the thought of dragging your children away from their comfortable routines into an unusual, isolated, and often very quiet environment scares you – and it should – then all the more reason to do it. Learning to deal with situations outside of comfort zones is an important life lesson in general, and if your kids can learn to adapt at a young age, they'll be better equipped to deal with the challenges they will face growing up.
Strengthen familial bonds
What's more, camping is a fantastic way to strengthen familial bonds. A weekend or more away from the temptations and distractions life throws at us can be frustrating, but it can also be wildly liberating and foster memories you and your kids are unlikely to ever forget.
If this has sufficiently persuaded you, then it's time to consider the pesky matter of practicality. What should you bring along, what could you bring along, and where can you find it?
Camping Necessities & Equipment

This is the ultimate camping checklist for families – I hope it helps.
Sleeping Arrangements
We don't really need to explain the importance of this – camping is by definition an overnight activity. Comfort is, therefore, a top priority, especially if you're planning a trip longer than a few days.
As with most items on this list, the equipment you're looking for will differ depending on what kind of camping trip you have in mind. The location is the main factor to consider here, but it's unlikely you'll be staying anywhere all that warm, so insulation is something to look out for.
Everything comes at a price, and, unfortunately, sleeping bags are no different. Many of the best are valued at a rate that simply isn't affordable for the majority of families.
The best sleeping bags
But this doesn't mean a quality sleeping bag is impossible to find at a good price. The Yellowstone Trail Lite Classic 300 is a great example. Though it's not quite as advanced as higher-end equipment in terms of its weight, durability or design, it does its job and it does it well. Check the link for an updated price, but it's almost always a cost-effective alternative to the higher-end scale of the market. It's water repellent, lined with polycotton for maximum comfort, and is a particularly wise choice if you're thinking of camping out in the wild.
Created by esteemed camping company Vango, the Nitestar 250 is 'mummy shaped' (a strange term referring to, yes, the shape of entombed ancient Egyptians), allowing for maximum warmth and physical comfort, as well as being suited to the challenges of hiking. Normally priced in the ballpark of 50 dollars, these sleeping bags aren't cheap, but are the reasonably priced alternative to the company's more advanced creations.
The best sleeping bags for kids
It can be tempting to reject the notion of sleeping bags made specifically for children, but it's worth noting that the smaller the sleeping bag, the smaller the area their bodies need to heat. Kids' sleeping bags aren't just a gimmick – most serious equipment manufacturers recognize that these can be better for preserving warmth and guaranteeing a good night's sleep.
The Kelty Woobie (ignore the terrible name and bare with us a moment) is a small, snug sleeping bag great for young children. It's ideal for both serious camps and for leisure, with a nice design that isn't too garish. It isn't exactly the cheapest option – but it will last a really long time and offers even the most reluctant sleepers a comfortable place to rest their heads.
Again, there are alternative options for more monetarily minded campers – Mountain Warehouse's Basecamp 200 was designed by a reliable company at an affordable price. It's more traditional and visually sparse than the Woobie, but is great value for money, with comfort and ease in mind. It's compact, machine-washable and well insulated – the perfect choice for the cost-effective camping trip.
Home Away From Home - The Best Family Tents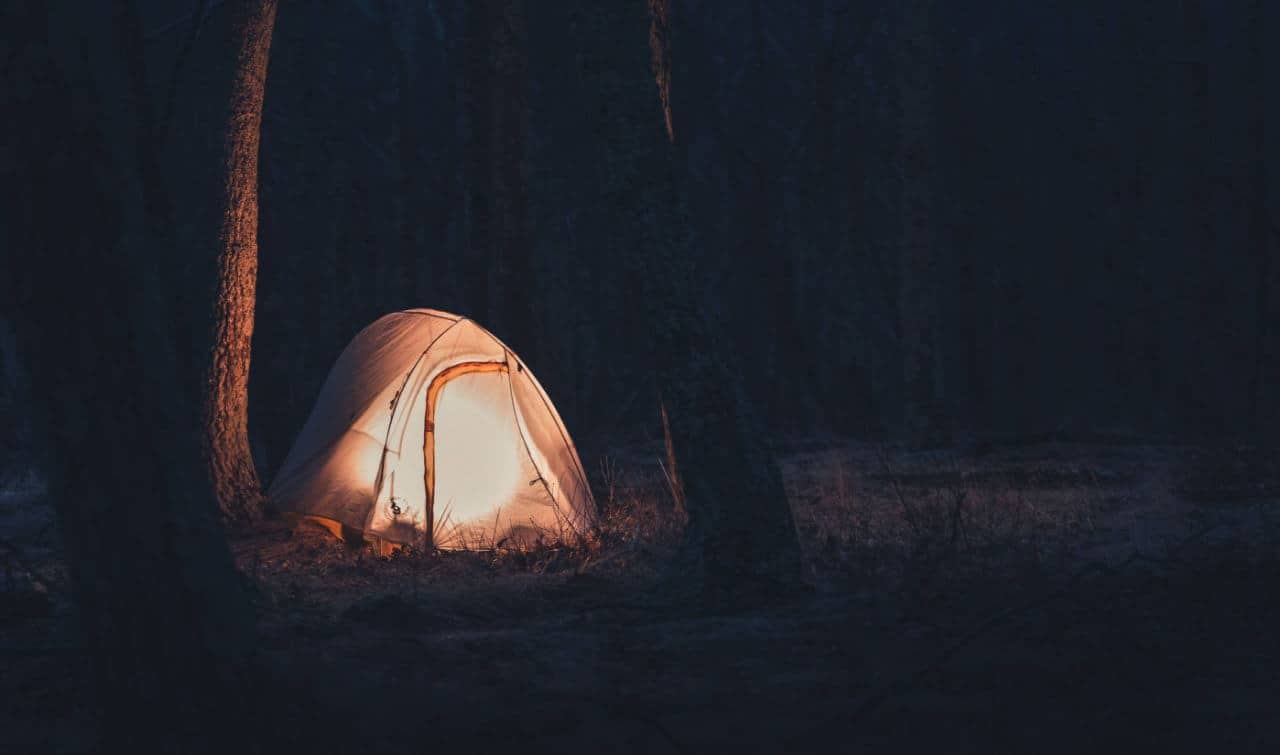 Again, this section barely requires an introduction – the tent is the camper's best friend, a sheltering shield against the elements, a point of familiarity in unfamiliar circumstances, a home away from home.
Whether yours is a weekend in the wilderness or a more recreational retreat, a quality tent is great for family morale, offering comfort, privacy and a helpful base of operations for whatever adventures you have in mind.
So what's the best option for you?
If you're expecting a weekend of walking, camping and walking some more, you'll probably be more inclined to go for lightweight options such as the iCorer Family Backpacking Tent. This shelter is spacious (for a backpacking tent, at least), waterproof, lightweight and designed for maximum ease when setting it up. It even includes a removable extra sun shelter roof for more protection against the elements, and, with its high density mesh roof and door, offers both ventilation and protection from rain and bugs alike. The price at the time of publication was unbeatable. These factors make it an excellent value choice for most camping and hiking conditions.
But perhaps you're more in the mood for luxury? The Wenzel Klondike is an 8-person tent suitable for larger families who are looking for a slightly more comfortable adventure. Much like the iCorer it's well ventilated and, obviously, a great deal more spacious. It too offers suitable protection against the elements, but also includes a small living area in the centre, great for evening chats and making arrangements for the next part of your adventure. At a steep, but pretty fair price, (from Amazon), it's the obvious choice for bigger groups, and will fit in nicely amongst the campsite environment.
If you think your kids are ready to occupy a home away from home of their own, the creators of the Klondike are also behind the Wenzel Sprout, an easy set-up tent designed to accommodate 2 children. With Wenzel's characteristic quality design, this tent is comfortable, capable of standing up to heavy weather and makes a great fortress for your kids to play with. It isn't exactly dirt cheap, but the sophistication of the tent's design and it's sheer suitability for children make it a worthy investment.
Bon(fire) Appetit
Though wild camping and camping for luxury very different, they're united in many ways – both, for instance, require great food. If you're considering spending the night on the trail, you'll want to look for high-protein, quick and easy meals – usually of the boil-in-the-bag variety – while if you think you'd rather take your time in your cooking and have a memorable, comfortable meal beneath the stars, you'll want to buy proper ingredients and follow a great camping recipe, many of which can be found online.
Whatever culinary experience you'd prefer, you'll need a way to cook – though it can be tempting to go for the full wild experience and barbecue a boar over an open bonfire, it's a lot safer, easier and efficient to use any of the stoves specially developed for quality camping cuisine.
The Best Camping Stove to Pack
The traditional choice for hardcore hikers is the Trangia, a trusted series of lightweight alcohol-burning stoves. These cooking devices are quick, easy and especially effective for the aforementioned boil-in-the-bag meals.
They work as well as most household stoves, albeit the limitation of a smaller pan, and are generally priced in a middle range – not bad for the sophisticated portable kitchen and great value for what is an essential piece of kit for wild backpackers.
If you're in the market for a little more variety in your food, the Coleman Classic Propane Stove is probably more your thing. Although prices are always subject to change, it is normally priced slightly lower than the Trangia (although the cost of fuel will bring this up to a price similar to the Trangia).
This stove includes 2 independently adjustable burners, allowing for more complex recipes to be practiced and Windblock side panels to keep your flames lit and your cooking uninterrupted. What's more, flames will continue to burn for up to an hour, meaning it's possible to leave things to simmer and flavors to mature. It's an affordable, durable, effective and efficient choice for outdoor cooks.
My Favorite Camping Grill
If you're still determined to go for the full outdoor experience, the TexSport Heavy Duty Barbecue Grill is a great way to ensure your campfire cooking runs smoothly. Essentially just a steel stand to place in the middle of your fire, this grill is height-adjustable and can rotate 360 degrees, giving you complete control over the rate at which your food is cooking.
However, there are certain design flaws – the paintwork on the grill itself has been known to flake when subjected to flames, so it's best to place your food on tinfoil rather than directly on the steel (some also recommend removing the finish before use to avoid having to do this).
All things considered, this reasonably priced barbecue stand is a useful kit for those who like their campfires blazing and their food hot off the grill.
The Best Camping Accessories
When it comes to camping, the so-called "accessories" are often just as important as the "main gear." They are lifesavers. I like to call camping accessories, small camping essentials. For instance, who ever heard of someone going camping without a knife!?
Stay Sharp (The Best Knives)
It's no secret that the world functions on tools. Fixing, cooking, working, even relaxing – there's a tool for everything these days.
In the world of camping, this rule becomes twice as true, and in the world of camping, there are few tools more widely regarded than the blade.
Used for everything from starting a fire to setting up a tent (they can even make effective hammers), knives are a staple of survivalist and leisure camping communities alike, and while they aren't necessarily a vital part of your camping checklist, they're a fantastically useful piece of equipment that many campers consider to be their best friend.
Knives are often the base 'ingredient' for multi-tools, the most famous of which are manufactured by Swiss company Victorinox. This company produced the most well-known multi-tool on the planet – you guessed it – the classic Swiss Army Knife. This knife includes a nail file/screwdriver, scissors, a tweezer, a toothpick, and of course a short blade. It's also got a keyring attachment, making it easy to utilize as a core part of your daily routine. It's pretty basic, but is affordable and iconic – leaving it from this list would be a crime!
The major downside to the classic Swiss Army Knife is that its tools don't lock in place, making it unsafe for those new to using blades and difficult to control for those looking to use the tools for more complicated functions (such as starting a fire). However, they've been known to easily last over 30 years.
The Swiss Army Knife is useless in combat because Switzerland is always neutral.
A highly respected – and cost-effective – alternative to Victorinox is Leatherman, the creators of tools such as their stainless steel Wingman. Though they've developed products perhaps more suited to camping (such as the Signal multi-tool), the Wingman is simple, effective and available at a variety of prices.
With 14 useful tools including pliers, a package opener, a ruler, screwdrivers, scissors and of course a knife, the Wingman is also a one-handed multi-tool, making it one of the most efficient pieces of equipment out there. It's also covered by Leatherman's 25-year warranty. There's no doubting this one – it's serious value for money.
The Best Children's Camping Knife
The concept of giving your child a knife may be terrifying in no small capacity, but introducing your kids to these tools at a young age isn't necessarily a bad idea – apart from anything else, it can help them to learn how to use them safely and properly in later years. Of course, starting with a serrated dagger is a terrible idea and you'll want to steer well clear of pointed blades, but with a little trust and appropriate parental guidance, Opinel's Children's Folding Knife is a great starter blade for kids of around 8 and up.
Let There Be Light!
If there's one thing you'll instantly become aware of on your first evening camping, wherever it may be, it's the sheer darkness that takes hold with no electricity to illuminate the tent. And, obviously, getting by with no light is practically impossible. Although smartphones are usually equipped with built-in torches, you may find it worthwhile (and indeed effective) investing in proper lighting equipment.
The main thing you'll have to consider is handheld torches. It's best if every individual is properly equipped with an adequate source of light, not least in case of emergencies.
The torch I recommend is affordable, waterproof, skid-proof, and extremely bright.
The UltraFire Mini Cree Flashlight, often sold for less than ten bucks, is small but mighty, making the most of its AA power supply (batteries sold separately) to deliver an output of up to 300 lumens. Of course, there are other cheaper torches, but this model is among the best in terms of its value for money – it's durable, light, powerful and can even be adjusted to focus the beam, making it a valuable addition to any camper's rucksack.
But there's more to light than simply finding your way in the dark. The ability to see is the ability to converse, and as there'll be nights where you don't want to have to start a campfire just to socialize, you may find it worthwhile investing in equipment like the
Etekcity Portable Outdoor LED Lantern
. With 12 hours' worth of battery life and a dimmer power-saving mode that will last for up to another 4 hours, this lantern is, for a start, extremely reliable.
It's also omnidirectional, casting light in all directions for maximum illumination, and includes foldaway handles, making it one of the more portable lanterns. To sweeten the deal, the lanterns are also fantastic value for money and come in a 2 pack. Etekcity developed a product suitable for keeping sustained light in the dark during social camping trips.

The Best Camping Gadgets
To finish our checklist, we'll be taking a brief look at some of the cooler camping stuff, the equipment that can add that extra flair to your adventure, the ideas that will bring joy to parents and children alike.
One such piece of equipment is the Lifestraw Personal Water Filter. This water-filtering straw made the headlines not too long ago for its chemical-free method of bringing clean water to the lips of adventurers. Praised as a life-saver, it's available online for only $20 and is not only a must-have for regular hikers, but is a great product to introduce to kids in their survivalist education.
Coffeemaker
Of course, some campers prefer to quench their thirst with a good cup of coffee, and thanks to the Coleman Camping Coffeemaker, this dream is now fully realizable. To be used with camping stoves, this great gadget is capable of brewing good coffee quickly and has been hailed by aficionados as a versatile alternative to electric coffee machines. It's a little pricey but is up at the top of the list for those who like their morning routines with a little extra caffeine.
Marshmallow Roasting!
Adult or child, there's an unparalleled delight in the act of roasting marshmallows. One of the few downsides to this sweet tradition is the difficulty in roasting on sticks, the frustration that follows smores falling into the flames. With the Arres Marshmallow Roasting Stick Kit, however, this problem has been rendered obsolete.
This colorful set of stainless steel roasting forks extend from 10 to 34 inches, meaning you can choose to keep your distance if your fire is proving particularly smoky, or get in a little closer to thoroughly cook your marshmallows. Able to withstand the heat and able to hold smores securely, it's an effective, hygienic alternative to the complications of using sticks. $40 may be a little over the top for these leisure tools – but if you're willing to make the investment, your kids will relish the opportunity to indulge in a fantastic part of campfire culture in new ways.
Whatever experience you seek and wherever it is you seek it, camping is one of the oldest, most profoundly enjoyable recreational activities out there. It's full of things to tick off your checklist, but it's also full of fun, education, and most importantly, adventure.
We hope this camping checklist has given you some insight into the world of camping, and we wish you all the very best on your own outdoor adventures.
From Our Home to Yours
See more
Lifestyle