12 Great Things About Being Homeschooled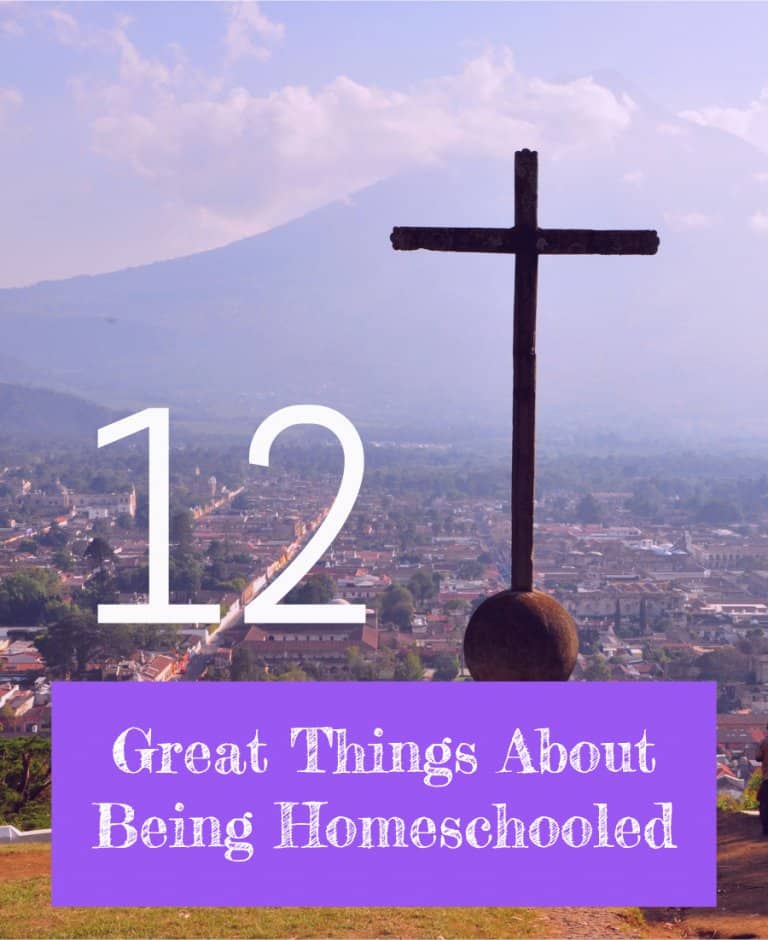 All parents want the best for their kids, and my parents are no different. After a lot of thought and a lot of experience with the public-school system, they decided that the best thing for their kids was teaching them at home.
My family is a Bible-centered Christian family that has done mission work since 2002 and still does today. Here are twelve great things about my homeschooling experience.
1. I had the time to pursue things I wanted to learn.
Like most homeschoolers, we were first taught the basics- math, reading, writing and so on. But from the very beginning, there was a lot of room to pursue the things I enjoyed in the academic circle.
One of my passions from as early as four was reading. I was completely in love with reading. We would go to the library, and I would bring back anywhere from three to ten books and have them read and ready to return by the next week.
My parents realized that this was the way to encourage me to learn about history. They would often suggest an interesting history book, one on scientific facts, or sometimes one that was just about plain interesting things in the world.
They would incorporate these books into my regular schoolwork, and I loved learning with something I enjoyed. This encouragement led me to write my own novel at the age of fifteen when I was finishing my education.
2. I had more time with my parents.
A typical kid between going to school and their parents going to their full-time job miss a lot of quality time with their mom and dad. Having my parents as my teachers went a long way to help me have a close, trusting relationship with them.
3. I got to travel the world.
Because we were taught at home, there was no geographical confinement. When I was around the age of four, my parents decided they wanted to be missionaries in other countries. I remember they checked out a pile of documentaries on different countries and finally chose Guatemala.
We spent our weeks and months preparing for the journey and then taking it. Year after year we drove by car down through Mexico and to Guatemala where we did medical projects and eventually started a Christian youth orchestra. The hundreds of amazing experiences I had traveling the world as a kid can never be compared to what I would have learned in a classroom.
4. I learned more than one language.
Because of our missionary travels my siblings and I learned Spanish. Some of it was with help from our parents and most of it was from immersion. Knowing two languages was something extraordinary and unique, that I feel set us apart from other people and something we truly enjoyed. Very few people push themselves to learn a second language.
5. I had a better relationship with my siblings.
Because we were all schooled together, my siblings became my friends rather than my rivals. We were all in it together and enjoyed a little competition when working on our studies in the house.
A lot of the time my older brothers and sister would help my little brothers and me with our homework when my parents were busy. These are memories that we will always cherish, and they would have never happened without homeschooling.
6. It prepared me for married life.
Since we were homeschooled, all of us kids had a lot more responsibility than the average kid. We would help my mom wash the laundry by hand, keep the house and vehicles clean, do the dishes, and on top of it all help out with the family mission.
The extra chores definitely helped me prepare for the reality of married life where I now have my own little baby to train up.
7. I saw it as something that set me apart.
It was always a joy and honor for my siblings and me to tell people, "We're homeschooled."
We saw this as a privilege that we were special enough to have.
We loved explaining to people why our parents homeschooled us and how much we enjoyed it.
8. I was able to experience real world situations first hand.
Because of our homeschooling, traveling life we all experienced firsthand a lot of things that others never would. When I was around eight, we took in a paralytic man and helped him arrive at a rehabilitation center where he would learn to live again. We all shared the responsibility of his care during his several weeks stay with us.
Another example is when my grandmother was very sick with cancer we were able to go take care of her, and at thirteen years old my sister and I were her full-time nurses.
When I was fourteen, we all worked as a family bud capping trees, and when I was fifteen, I got my first job as a waitress. From each of these experiences, I learned an unmeasurable number of things that I never would have known without being homeschooled.
9. It enabled me to meet a lot of different people.
When we traveled down to Guatemala, we would go by car and would meet tons of new people on the way. I have countless stories of the amazing people that I have met on our journeys due to our extraordinary lifestyle.
I met people from England, Russian persons, and had lunch with Chinese people. All this, and still, I met new, unexpected people every single day.
10. I learned a lot of practical skills.
Practical skills were one thing that I definitely have homeschooling to thank for. From a young age, our parents taught us to accomplish what we could with what we had. We designed and built our mobile home to pull behind our van to Guatemala.
Years later as a newlywed, I had enough knowledge to help design and build my family's house (with the help of my husband). I will never forget the many practical life lessons that this experience taught me.
11. It gave me a greater appreciation for elder people.
My parents tried to teach us to reach out to others and help when we could. Because of this they often let us accompany a friend of ours on weekdays to go 'clowning' at nursing homes.
We would go dressed up as clowns and sing happy songs and hand out smiley face stickers. This was one of the highlights of my childhood!
Another thing we would do is play as a family quartet for church time at a nursing home. After the service, my younger brother and I would sit with the elderly people and hear the stories about their lives.
Because of these experiences, I have a huge appreciation and love for older people and enjoy every opportunity I am given to spend time with them and bring a smile to their faces.
12. It taught me to be brave.
I suppose the biggest thing that I loved about my homeschooling experience and our practical, hands-on, worldschooling lifestyle, was that it taught me to be brave.
Traveling the world and standing up for what we believed in taught me that I could be myself and follow through with what I wanted to do.
I will always remember these lessons for the rest of my life and be appreciative with my parents for taking us on the homeschooling journey.
Leave a Comment