News
Updated: July 31, 2017

- by Brett Langford
Iowa Pushes for More Government Oversight of Homeschooled Students
A new Iowa Poll shows that the majority of Iowans want government oversight of Iowa's homeschooled students.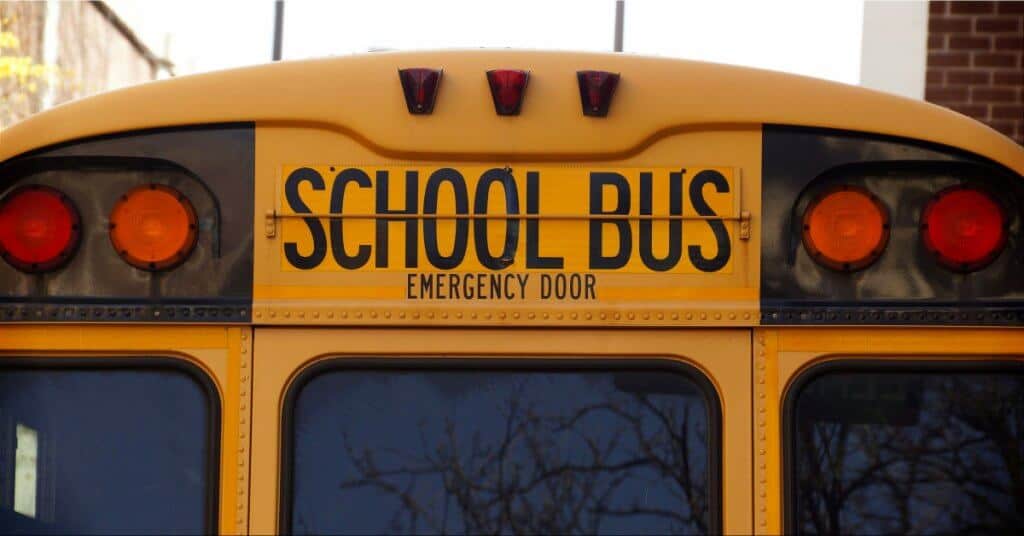 It has been four years since Iowa legislature deregulated their homeschool process. Now, a recent poll shows that most Iowans want government oversight back into the lives of homeschooling families.
91% of Iowans think that homeschooled students should be required to take standardized reading and math tests.
Study data suggests that this is a bipartisan issue. The poll data shows a majority across religious and political affiliations. The majority also held across all geographic regions of the state.
79% of Iowans  think homeschooling families should be required to review their lessons with district coordinators.
67% say homeschoolers should be required to participate in "quarterly welfare checks."
Iowans did not find a common consensus on whether children in the foster care system should be allowed to be homeschooled.
What do you think? Click here to share your thoughts on Facebook.
About the Poll
The poll of 800 Iowa adults, conducted July 9-13 by Selzer and Co., has a margin of error of plus or minus 3.5 percentage points.
This margin of error means that if the exact survey was repeated, 19 times out of 20 the findings would not change by more than +/- 3.5 percentage points.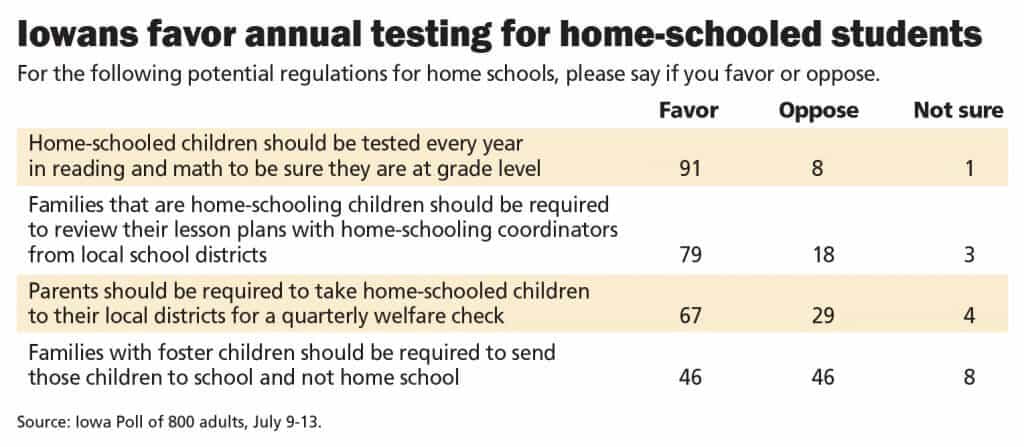 Interviews were conducted over the telephone in English. Iowans ages 18 or older could participate. Interviewers were called at random via landline and cell phone.
Adjustments were made based on recent census data to adjust the survey population to better reflect the general population.
Results based on smaller samples of respondents — such as by gender or age — have a larger margin of error. Republishing the copyright Iowa Poll without credit to The Des Moines Register and Mediacom is prohibited.
The poll methodology document was uploaded to Scribd here.
Published on July 31, 2017 | Updated July 31, 2017