14 Magnificent Magic Kits for Kids!
Elevate your young magician's training when you give him or her any of these great magic kits!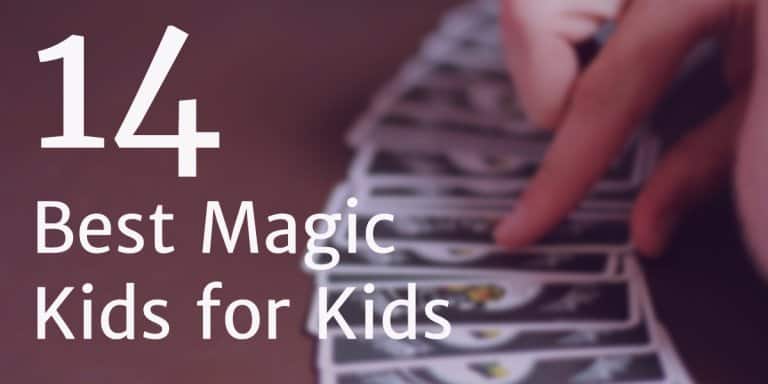 Are your children enthralled with flashy card tricks and other flashy magic? Has your kid requested a magician performance for his or her birthday? Is your kid attempting to mimic David Blaine? (I sure hope not!)
If the answer is yes, then you've landed on the right webpage.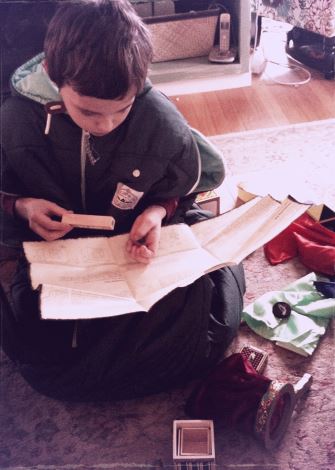 What's so great about magic? It combines imagination, creativity, and fun. It is the perfect form of entertainment for home, gatherings, school, parties, and so on. Because magic tricks usually take time to master, practicing slight of hand will teach your children to be patient, hard-working, and goal oriented. Some children will benefit from the increase in social interaction, social awareness, and self-confidence.
Click here to read more about how magic helps children conjure up confidence and social skills.
The Best Magic Kits for Kids
Here are the best 11 magic kits to kick-start your child's journey into the art of illusion. Be sure to keep an eye on your little magician--you wouldn't want them disappearing into a box!
This set has it all. It comes with over 100 astounding tricks and props, a magician's hat and wand, and a step-by-step DVD starring Ryan Oakes. When it's time to clean up, everything can be stored in the suitcase which also makes a great table for practice and performances. Your child will be able to interact with fantastic props, such as coin boxes, multiplying rabbits, mystery cards, and more. The possibilities are endless!
This product is recommended for children ages 8–12.

With its retro design and classic tricks, this magic set will take you back in time. Children and adults can enjoy the telepathy cards, illusion paddle, spike-through-coin trick, and even magic wand tricks. To aid the magicians, this set provides a detailed, instruction manual to ensure that they put on a mystifying performance!
This product is recommended for children ages 6 and up.

This set is wonderful for beginners. It holds everything your child needs to start working on 10 classic tricks like the Disappearing Ball, Secret Silks, Great Escape, and Vanishing Coin. The colorful contents come in a beautifully designed, wooden box which is easy to store away until the next magic show.
This product is recommended for children ages 8–10.

With this kit, toddlers can "wow" audiences with their magic, charm, and illusion. In the box, you will find a magic wand, along with easy-to-learn tricks like the Double Color Changing Handkerchiefs, the Zig-Zag Pencil, and the Magic Appearing Flower. You will also have access to a website that displays tutorial videos on how to perform these tricks.
This product is recommended for children ages 5 and up.
Has your child ever wondered how magicians pull off the rabbit-out-of-the-hat trick? Well, now they can learn the secret. This kit contains over 100 tricks, including some of the classics, and an illustrated manual. A few props you will find in this set include a rabbit puppet, sugar tube, and bizarre boomerangs.
This product is recommended for children ages 6–15.

If you weren't interested in the Fantasma kit above, try looking into this one. Like the other product, this magic box contains over 100 magnificent tricks, but comes with different props like linking rings, a box of mystery, and a psychic deck. You will also obtain a Houdini poster (card prediction), illustrated booklet, and instructional DVD.
This product is recommended for children ages 7–10.

This 100-trick set will astound and amaze any audience. From the instant-vanishing pen to incredible card tricks, your child will always have something to practice. The props are fun and trendy; and the tricks are easy to learn. That way, everyone can be a magician.
This product is recommended for children ages 8–15.

With over 200 tricks to perform, your child will be able to put on quite a show! In the box, you will find a 60-minute, instructional DVD along with props such as a penetration frame, magic wand, amazing drawer box, and a Houdini-type chain escape. It will allow hours and hours of fun.
This product is recommended for children ages 8 months and up.

This set comes with a two-drawer box/performance table, fantastic props, an instruction manual, and a step-by-step DVD starring Master Magician Leif Davis. Your child will leave the audience feeling speechless with tricks like the Appearing Silk, Illusion Box, Growing Cards, and Magic Coin Case.
This product is recommended for children ages 7 and up.

These simple magic tricks are wonderful for performers and audiences of all ages. When you purchase this product, you will have access to video demonstrations of each trick. This is an easier way for your child to watch the professionals in action. However, this set contains natural rubber latex; so if you or your child are allergic to this material, you should probably reconsider buying it.
This product is recommended for children ages 8 and up.

If your kid wishes to advance their magic career, then maybe you should consider owning this kit. It contains over 400 magic tricks, video downloads instructed by Criss the magician, and an exclusive membership to Criss Angel's Secret Society. Some of the props include a large, levitating vase; techno, appearing lights; and a mind-reading blackboard.
This product is recommend for children ages 8 months–9 years.
3 Extra Accessories for a Beginning Magician
Here are a few items that will assist your child in learning, practicing, and performing magic tricks. If you need extra help, there are many websites that provide videos on how to perform tricks correctly. You can find the links to a few of those websites at the bottom of the page.
This product is recommended for children ages 3–12.
This product is recommended for children ages 9 and up.
The title says it all. This book presents tutorials of over 120 magic tricks along with more than 1,100 photographs displayed among the pages. Award-winning Magician, Nicholas Einhorn, is a "Gold Star" member of The Inner Magic Circle. After studying this book, your little performers will have many new tricks up their sleeves.
I would recommend this product for ages 9 and up.
Benefits of Learning Magic as a Kid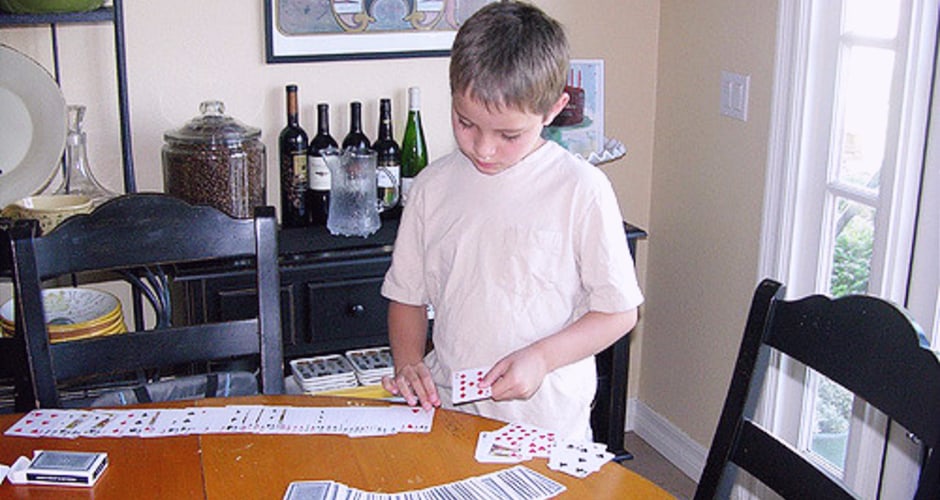 As they use these magic kits, your children will grow to become spectacular magicians. As I said before, it takes quite a lot of practice before you master a trick. While practicing a trick, your child will necessarily learn the importance of patience.
They will also learn how to multitask, because many illusions and tricks necessitate that the magician distracts the audience. Most importantly, they will learn to believe in themselves, and to trust they can accomplish their goals. After all, with a little magic, anything is possible.
Free Resources to Help You Get Started
Listed below are a few websites that enable beginning magicians to watch how-to videos on performing magic tricks.
From Our Home to Yours
See more
Reviews