Homeschool Alumni Interview: Plug into the right places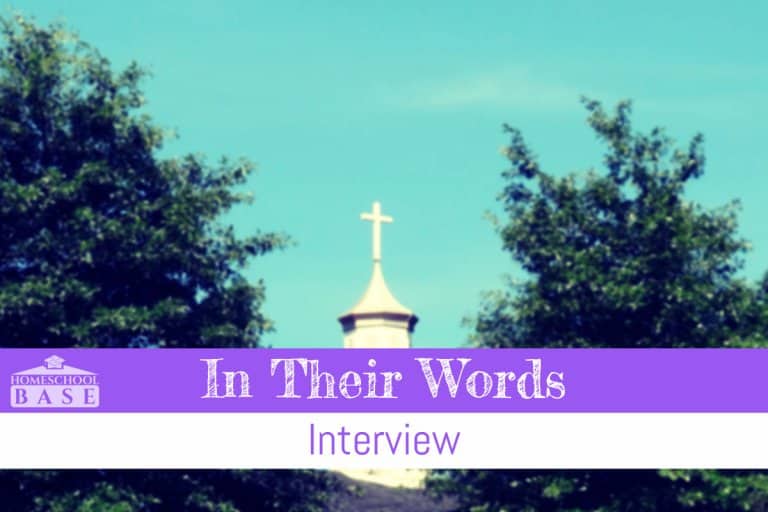 My name is Stuart Floyd. I am a single, straight, 22-year-old Christian (Southern Baptist) white male who lives in Greenville County, SC. I have no kids. I have no debt and my annual income is somewhere between $25-40k. I was homeschooled with one sister who was 2.5 years younger than me. My parents are still married (25+ years) and my mom was the primary teacher.
I was homeschooled from 3rd grade-12th Grade with no breaks. 10 total years. I graduated from North Greenville University with a Bachelors of Arts in Interdisciplinary Studies in 2016.
I am employed as the Director of Career Planning at North Greenville University. Each day I help students discover what they want to do as a career and the steps necessary to achieve those goals. I interact with businesses, students, professors, and the public on a daily basis - and I love my job.
Stuart's Homeschool
Why did your parents choose to homeschool you?
I had a medical issue that was causing me to miss 3-4 days every 6 weeks. In Elementary school that wasn't bad, but the principal warned that could be problematic as I got older.
I was outpacing the class in my work. I would finish early with assignments and be bored in class and my parents thought I needed more of a challenge.
Did you use a specific homeschooling method or curriculum?
I don't think it was a specific method. Early on we used The Well Trained Mind book as a basis. Curriculum varied based on the subject. I liked some more than others.
If you wanted to attend public school, would your parents have let you?
Yes, my parents said I could go to public school at any point that I wanted. On one occasion (it was a very bad day, probably middle school) Mom drove me to the local Middle School in order to register me for classes, but we never got out of the car.
Did you have multiple siblings that were homeschooled? How did that impact your education?
I had one sister, 2.5 years younger than me that was homeschooled as well. By having two siblings, my mom would read to us and cover the same materials in some subjects but on different levels.
Was homeschooling financially difficult on your family?
I'm sure it was, although I didn't understand it not seeing the finances first-hand. My Mom was not able to work full-time (She was busy teaching us) and so they lived primarily off my dad's income because of that.
Do you think your parents were qualified as educators?
Absolutely, I never felt like we couldn't get the answer to a question or figure something out.
Did you have any medical challenges that made schooling difficult?
Yes, I had cyclical vertigo which was one of the main reasons my parents initially made the switch.
A Day In Stuart's Homeschool
My day was loosely structured with a weekly calendar of what material needed to be covered.
I would wake up in the mornings and start my day with a home cooked breakfast from my sweet mother. If it was Monday or Wednesday I would pack and lunch and head out the door for Co-op, all assignments and homework would have been completed the day before.
If it was a Tuesday/Thursday, I would read the morning newspaper during lunch then get dressed if I was feeling like it and begin to work on my assignments for the day. The location I worked in changed frequently. I would sit on the couch and read some, I had a desk in my room I used, as well as the dining room and kitchen tables. Usually if I was working with my mom/teacher we sat at the dining room table so we could spread out the materials. We had a whiteboard in the dining room we used for math and other subjects that needed to be drawn out.
Lunch was promptly at noon every day to allow me to listen to Rush Limbaugh's opening monologue at 12:05pm. Since my dad worked from home usually the whole family ate lunch together. Generally, the main teaching portion of the day happened before lunch and then after lunch was homework type activities.
Each day was different. We tried to be done by 2 or 3pm each day but sometimes it stretched out until bed time depending on what was going on. Practice was used as a motivation as in you won't go to ball practice until your work is done, and I wasn't going to let the team down so I got it done. Every day was different and we sometimes had to work around a doctor's appointment or meeting.
On a good day I would finish around 2 or so and then have the rest of the day free. In high school I would have practice or work in the afternoons.
Let's Touch on Socialization
Yes, I believe I was well socialized. But it was through outside activities such as sports, church, work, and Co-op, not through homeschooling itself.
Extracurricular activities
Student Government
I was involved in Student Government for my Homeschool Co-op: I proposed the idea to our administration, wrote the constitution and served as the first Student Body President.
Basketball
I played basketball as a part of the Greenville Hurricanes Homeschool sports program for four years and really loved it. I was a Captain of the JV and Varsity teams and we played in tournaments throughout the southeast. The guys I played with were a ton of fun and our all-world point guard actually plays at Furman. Since the Tebow rule went into effect homeschool basketball hasn't seen as many elite players, but AAU is a great equalizer in allowing homeschool students opportunities to be seen by college scouts. I was actually recruited at a tournament to play for a college in Arkansas and then I found out they only had 200 students and declined. Basketball was probably my favorite activity.
Yearbook
I was the Ad Sales manager and Editor for our Co-op Yearbook. I learned a lot about sales and group projects through the opportunity. I'm still in contact with some of the people I met selling ads and was able to get a friend a job with a local company I met as well. Great networking skills were developed.
Newspaper
I wrote articles about whatever I so desired and they published it. It was fantastic my two favorites were a feature on the homeschool basketball rivalry between Spartanburg and Greenville and an article encouraging freshman to connect with a senior to make highschool easier. It was really cool to be "published" while in higschool.
Service Club
I was a member of the Service Club which allowed me to gain valuable community service hours.
Host of Homeschool Talent Show
I Co-hosted a homeschool talent show for 2 years and told some really corny homeschool jokes, and danced to Elton John. I still go back and act as a judge each year.
Homeschool Honor Society
Member Greenville SC, Chapter.
Have you felt "out of place" because you were homeschooled?
The most issues I had was just good natured ribbing while in college. Being homeschooled is a great fall back/excuse on why you don't know a certain song or movie.
Friend: "Man have you never seen that movie?"
Me: "Dude, I was homeschooled."
Society & Family
"What school do you go to?"
I didn't dread the question, I just dreaded having to explain it, especially the co-op part. It is so hard trying to explain how a co-op works to people who go to public school.
Did society/family judge you for being homeschooled?
The area we lived in the Upstate of SC was very accepting of homeschoolers and I never really felt any judgement from the community.
Because we had cousins who homeschooled it was a normal thing in our family. Everyone was very supportive and it allowed us to vacation during the school year which was nice.
What is the dumbest question anyone asked you about homeschooling?
I was at a homeschool co-op meeting and a Dad asked me where I went to school and I just replied on autopilot, "I'm homeschooled" and he said, "Oh yeah, that makes sense." I just had to laugh.
Homeschool Advice
Hopefully this section in particular will give some insight into "the good, the bad, and the ugly," allowing homeschool parents to learn from the insights of Stuart's experience.
The best parts about Stuart's homeschooling experience
Some of the best parts of the whole experience were flexibility. I was able to work the weird hours especially in high school and pick up shifts when others were in school.
Homeschool vs public school
Homeschooling offered opportunities I wouldn't have had in public school. Flexible work schedule, flexible vacation schedule, opportunity to get help in subjects I struggled with (math and Spanish), and a loose academic schedule where I just had to get my assignments done by the end of the week and could pick and choose what I wanted to do whenever I wanted to do it.
The worst aspects of being homeschooled
Sometimes you just need to get away from your parents and family and when a family argument happened the night before, it had the potential to spill into school the next day. You can never get away from your parents and they know every single grade. Its also hard to get motivated sometimes.
In what ways did homeschooling limit you?
I'm still not very good about standing in line and I missed out on not being a part of a big student section at sporting events in highschool. Also, it's harder to be in the top 10% of a class rank when listed as part of a homeschool group so I probably would have gotten a better college scholarship package coming from public highschool.
What did you miss by not attending public school?
I've never been involved in a fight, and I'm not up to date on my drug references, other than that I don't think I missed out.
Distractions
I was super easily distracted at home because you are doing school where all your toys, books, computers and distractions are so for me it was often hard to focus, but I made it.
Offer advice to your mom (pre-homeschool)
Stay the course. It's going to be a long ride but it's worth it in the end.
Did you ever 'cheat?'
Yes, and I got caught and trust me, Mom's punishment was way worse than whatever a teacher would have done.
Your best pieces of advice:
For homeschool parents
Let your kids dig deeper into the things that interest them. Take advantage of Co-ops and other out of the house organizations that will give you a break from your kids and allow others to teach the subjects that you aren't as interested in. Be creative with your lessons and have fun.
For homeschool students
Be nice to your parents, take your grades seriously (especially in highschool), and know you can graduate college debt free as a homeschooler, because I did.
Favorites & least favorites
Favorite book (high school)
Les Misreables by Victor Hugo.
Favorite book (early years)
"The Kid That Became President."
Favorite curriculum/course
History and English. History because I loved reading about it and English because my highschool literature teacher at co-op was awesome and I picked up her passion for the subject.
Anything to stay away from?
Math-its evil.
Subject you were glad you could tackle as a homeschooler?
Personal finance - my family is huge Dave Ramsey followers and I was able to do a custom class on that subject that has really benefited me and allowed be to be in a very stable financial position.
Anything you would highly recommend to a homeschool parent?
Send your kids to a Co-op. It gives you a break and allows them to learn from a different perspective and make lifelong friends.
Do you think homeschoolers have less exposure to new experiences, ideas, and fields of study?
No, I think it's the opposite, when exposed they have the opportunity to dive deeper on a variety of subjects.
Beliefs & Religion
I guess my family would be classified as religious. We used faith-based text books and religion was often tied hand in hand with each subject.
I think religion can be used to help learn, it worked for me.
Do you think that your parent's beliefs were forced upon you?
No, they never forced any beliefs, but by seeing them live out their beliefs it actually reinforced them in me.
If you are looking to make sure your kids don't learn things that counter your faith, homeschooling is a good option.
Homeschooling's Impact On You
Do you think you were "sheltered?"
Well, I was never arrested in highschool, I'm 22 and I've never had alcohol, and I had a curfew so yes, I was probably sheltered, but it worked out ok.
Do you think that homeschooling impacted your approach to learning?
Yes, but only subconsciously.
If you could do it over again, would you pick homeschooling?
Yes, for that time in place for me and my family it was a good fit. I would have also fit really well into a small private school. I think I would have excelled academically in a public school, but I wouldn't have enjoyed the daily life as much.
It also gave me more free time.
Will you homeschool your children?
It depends on the personalities and learning styles of the kids.
The most formative thing about homeschooling
I think it fostered my creativity.
College
Homeschooling academically prepared me for college. Looking back, there isn't anything I would do differently to better prepare myself academically? I think I was ready.
What was the college search like as a homeschooler?
Lots of googling, and relying on parents and other friends to give feedback about the process. Not having a guidance counselor is hard, but we worked through it.
The application process
It was scary initially, but once I got started it wasn't bad at all. Money was such an issue for me, I HATE debt and trying to stay debt free stressed me out more than actually getting accepted.
Schools
I talked and interview extensively with Covenant College, and Charleston Southern University before settling on North Greenville University.
How can homeschoolers for college?
Grades are so important, but showing you are well rounded is important too. Go get a job and work somewhere. You will learn so much about society, customer service, and relating to people in that process. Go volunteer. And understand as a homeschooler you need really good (1400+) SAT scores to get big money but a (1200+) is certainly workable.
SAT/ACT
My scores were 1210 on the SAT and a 27 on the ACT.
It was important for me because it got me a really good amount of financial aid. I did the practice books and practice tests but I should have done more.
Career
Do you think your educational background had any impact on job hunting/application/interview process?
I really don't think the homeschooling has affected my job all that much besides the fact that I identify closely with other homeschoolers and try to help them whenever I can. My job skills I learned from working since highschool and the interview skills I learned during college. I'm in a really unique position where I kicked butt in college and worked really hard and my job offer came via a phone call and I never actually interviewed or submitted an application.
Does your education as a homeschooler have any resonating effects that influence you on a day-to-day basis?
I don't think there is anything noticeable.
Closing Advice & Final Thoughts
Homeschooling is a process that isn't for everyone. I am very proud of how I was able to get involved and have a chance to lead peers, work, learn, study, and be engaged with others through highschool. For me, the Co-op was a huge resource and it definitely would not have been as good without it. I was plugged in to my church and youth group and had a great group of core friends that idea of a good time was playing golf or basketball and we had fun without the trouble.
Working in a secular, often hostile workplace made me grow up faster and understand the secular sector more. Most important to me: Homeschoolers can graduate from College debt free. I'm thankful for the way everything played out in my life and I would consider myself a homeschool success.
Leave a Comment