Homeschool Alumni Interview: Successful, Underachieving D1 College Athlete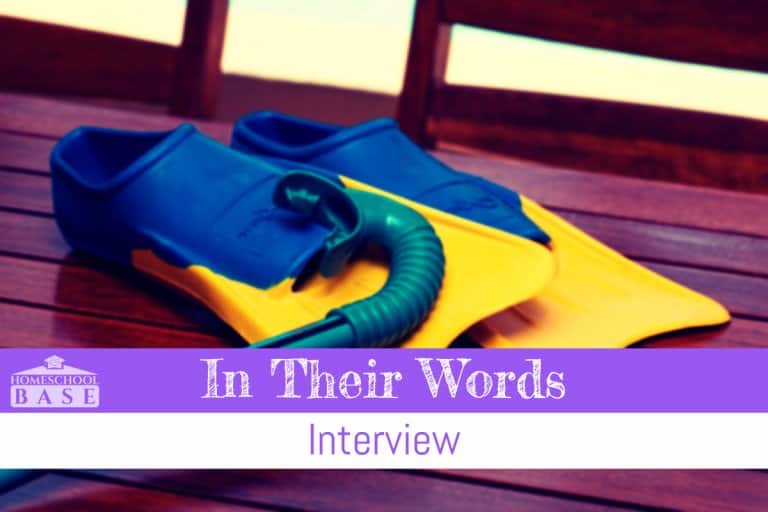 Luke is a 22-year-old, middle-class, Caucasian male from the southeastern United States. He has several athletic achievements, before college (in club competition) and during his college career. Academically he earned several places on his university's dean's list.
Luke was homeschooled all the way through, K-12. He reported that his homeschooling method/philosophy was eclectic (eclectic method). He attended Gardner-Webb University and graduated in 2016 with a Bachelors in Psychology. Currently, he is not employed and is seeking opportunities in a variety of areas.
Getting to know Luke
Luke, why did your parents choose to homeschool you?
They did not have faith in the Florida public school system and did not change when we moved to South Carolina.
Tell us a little bit more about your homeschool.
For curriculum, we used whatever was hip at the time, a wide range that was not unified. I did not have the option to go to public school. Homeschooling was not a financial burden on my family. However, I did have a large number of siblings. This meant my parents were more stretched out overall and less involved with each individual.
Do you think your parent/parents were qualified as educators?
Almost.
Alright, tell us about a day in your life as a homeschooler.
Maybe do some math facts, geofacts, or completing books that worked on writing skills. I spent most of my time reading whatever I could get my hands on.
It sounds like your homeschool would have been considered 'relaxed' and not 'structured,' is that correct?
Yes.
Did you feel like homeschooling provided you with enough experience to be considered "well socialized?" If not, how so?
In tandem with swimming, yes.
Did you face any other social challenges?
Did not feel out of the ordinary.
Were you able to be involved in social activities outside of the home?
Swimming, Awana for a while, co-op for the last couple years.
Did you ever feel 'out of place' or 'weird?'
I did not really care what others thought of me.
Did you ever dread being asked what school / high school you went to?
Nope.
Did you have to deal with 'judgement' from society about being homeschooled?
Nope.
Did your family support your parent's decision to homeschool you?
Yup.
Valuable Insights From His Experience
What were the best parts about your homeschooling experience?
Almost unlimited free time to read.
Did homeschooling offer you opportunities you wouldn't have had in public school?
I had time to read a lot.
What were the worst aspects of being homeschooled?
It was completely unstructured and left me wanting on how to structure my semesters when I went to college.
In what ways do you think homeschooling limited you?
Unstructured.
What, if anything, do you think you missed by not attending public school?
Learning to be more structured and conform to societies whims.
If you were transported back in time what would you tell your mom before she started homeschooling you?
Actually be involved.
How was your attention at home? Were you easily distracted?
Easily distracted?
Did you have any medical challenges that made schooling difficult?
Nope.
Did you ever 'cheat?'
Yup.
What are your best pieces of advice and tips for homeschool parents?
Don't do it if you cannot be involved.
What are your best pieces of advice and tips for homeschool students?
Force yourself to have some structure in your school day.
What was your favorite book you read during your high school homeschooling years?
The Count of Monte Cristo or Dracula.
Do you remember a favorite book from your early years as a homeschooler?
Probably the Redwall series.
What was your favorite curriculum or course?
English due to the copious amount I was reading anyway.
Anything to stay away from?
Not being involved.
Is there any subject(s) in particular that you were glad you got to tackle as a homeschooler?
Not really.
Do you think homeschoolers have less exposure to new experiences, ideas, and fields of study?
No. Homeschooling gives the parent the opportunity to take their children new places on a regular basis since they are not as bound by the time and money constraints public schools are.
Do you think that your parent's religious beliefs were forced upon you?
Yes.
Was there a strong connection between religion and education at your homeschool?
Yes.
Do you think you were "sheltered?"
Yes.
Do you think that homeschooling impacted your approach to learning?
Yes, I think because of homeschooling I would call myself a lifelong learner. If I could do it over again, I would choose to homeschool (over going to public school).
What was the most formative/impactful thing about homeschooling?
I think I was able to learn a much wider array of topics.
Tell us about your college experience, from the application process to your experience on campus.
Was I prepared academically for college? Sure. Looking back on it, I could have been better prepared. Most importantly, I wish I would have had more practice taking notes and a more structured homeschool. When I applied to college I didn't have to worry about much since I was an athlete. I only applied to one college and I knew I would be accepted. My mom helped out with the application process so I don't recall much of it. As an athlete, everything was much easier.
My best advice to someone preparing for college is to practice taking notes your last few years of high school.
How did you perform on the SAT/ACT?
Well above average due to strong critical thinking and reading comprehension.
Leave a Comment