News
Updated: May 8, 2017

- by Brett Langford
Tim Tebow Publishes New Book Specifically for Homeschool Families
"I know being homeschooled may not be the easiest thing in the world, so I wanted to write a book just for you."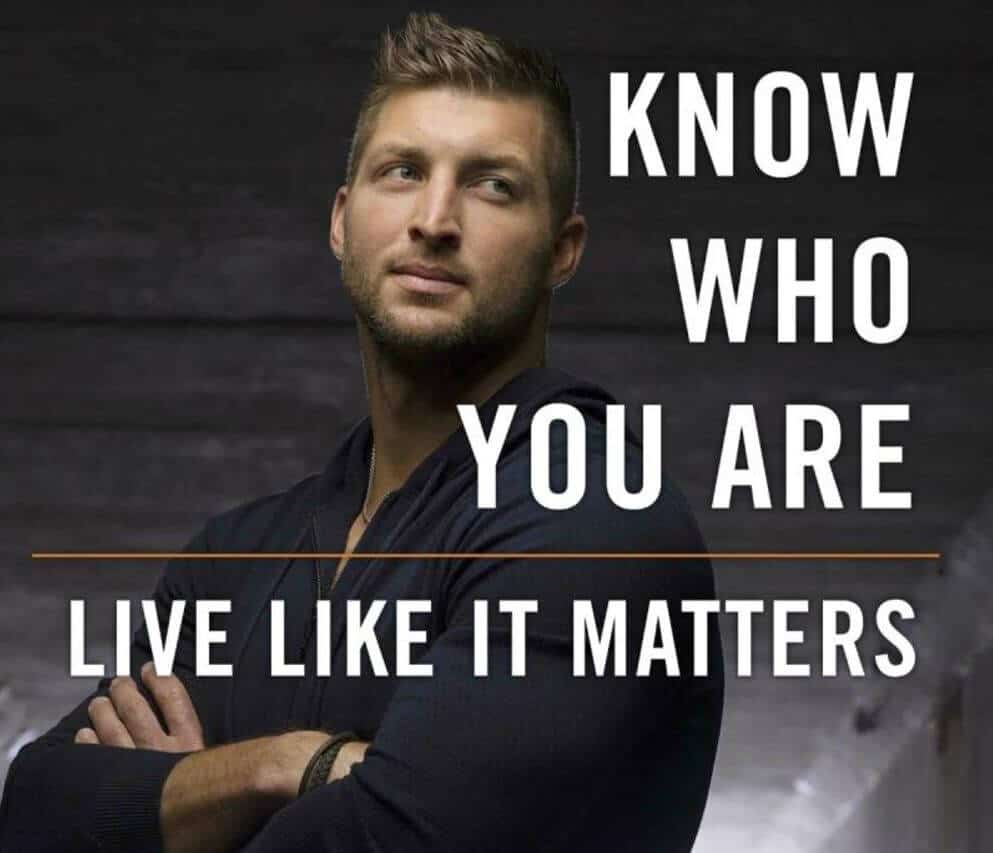 I'm willing to say that Tim Tebow is one of the most iconic and famous homeschool alumni alive today. In the competitive world of sports? Without a doubt.
He was the first ever homeschooled Heisman trophy winner, two-time national college football champion, first round NFL draft pick, and now he is playing Major League Baseball.
Somehow, even though he recently made the transition from football to baseball, he has found enough free time to write a new book specifically for homeschoolers! His previous book, Shaken: Discovering Your True Identity in the Midst of Life's Storms, was only published half a year ago and is a #1 best-seller and won the 2017 Christian Book of Year Award.
Really, this book is just for homeschoolers
I want this book to be about you: digging deep to find out who you are and what that means in real life.
The book is titled, Know Who You Are. Live Like It Matters: A Homeschooler's Interactive Guide to Discovering Your True Identity, and if the title isn't a strong enough indication that this book was designed specifically for homeschoolers, just read Tim's opening note.
You and I have something in common. We may share similar traits I don't know about, but here's what I do know: I was homeschooled, just like you! I can't tell you how much I appreciate my parents for making a personal investment in my education... I loved being able to focus on the things I was passionate about and how much time it left for things I loved.

— Tim Tebow
So, what's the book about?
Admitting that homeschooling isn't the "easiest thing in the world," Tebow said he wanted to write a book that would encourage homeschoolers in their studies by offering lessons he learned during his own homeschool journey. But after doing some additional digging, it became clear this book should be used as a guide to reflective writing. (Keep reading below to learn more.)
The book's structure
In this book, Tebow writes that he will "guide you through thirty-six weeks of lessons, each based on a key Scripture, to discover who you are by learning more about whose you are. You will also have the opportunity to write down your thoughts, feelings, and ideas on topics such as: building godly character, maintaining great relationships, standing out from the crowd and doing things that matter in the big picture."
Using this book in your homeschool curriculum
Reading a bit further into Tebow's introduction, it looks as if he wants parents to integrate his book into their homeschool curriculum. He writes, "I am so grateful you have decided to use this guide as part of your children's lesson plans." Ultimately, Tebow wants you to use his book as a tool to get your kids engaging in reflective journaling and writing.
I like that Tim makes a very clear point to parents: do not judge your child's ideas/content.
Pre-order and release date
The Amazon release date is currently set for May 16, 2017. However, you can pre-order the book today.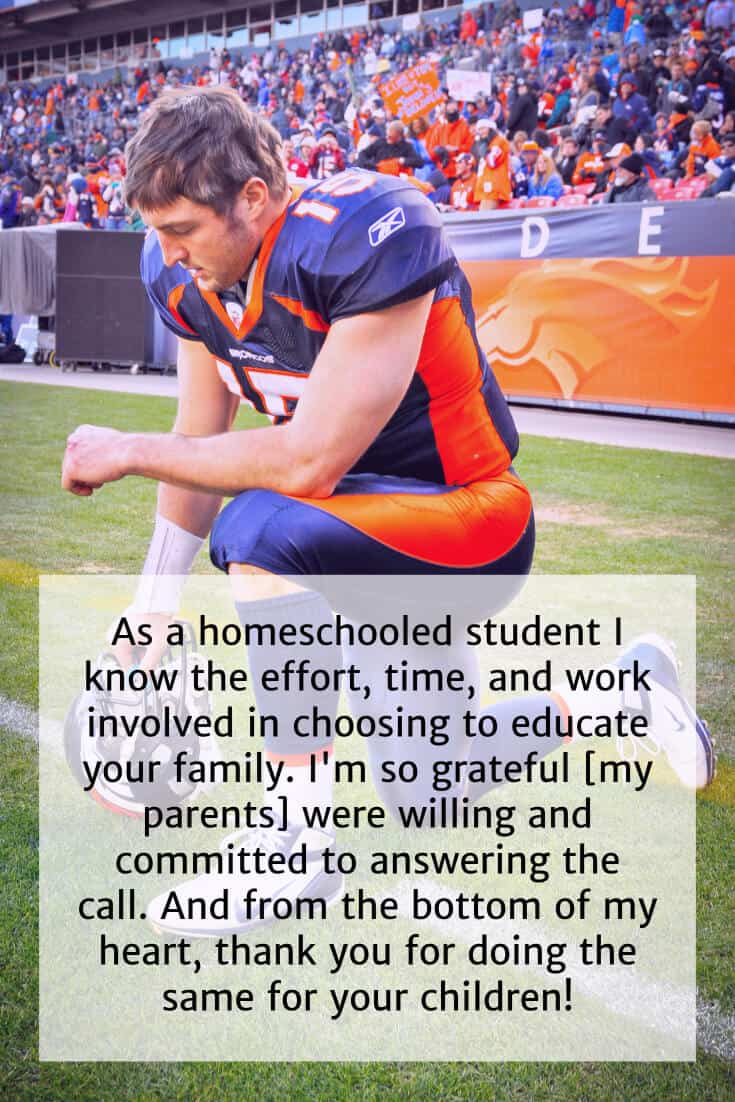 What else is Tebow up to in 2017?
The news that Tebow is playing MLB might come as a surprise to anyone who hasn't closely followed his career. Here's a quick glimpse into Tim's life - an interview from late 2016, where he talks about baseball, praying with a fan, and more.
Published on May 8, 2017 | Updated May 8, 2017