The Top 10 Educational Websites of 2017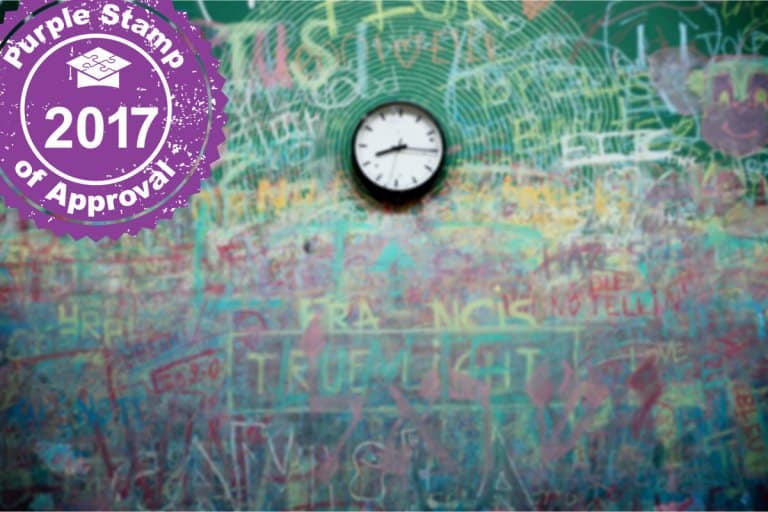 To inaugurate the new year, Homeschool Base recognizes educational, informational, and invaluable websites and online tools by posting our curated list of the top educational websites for the new year, 2017. Browsing our TOP 10 and TOP 100 lists is an ideal way for teachers, educators, parents, and homeschools to discover new websites recommended by their peers.
Each website has received our endorsement and Purple Stamp of Approval. The Homeschool Base Purple Stamp of Approval honors exemplary websites, programs, and products that offer quality, innovative, unique, cost-effective, or significant value to homeschooling families.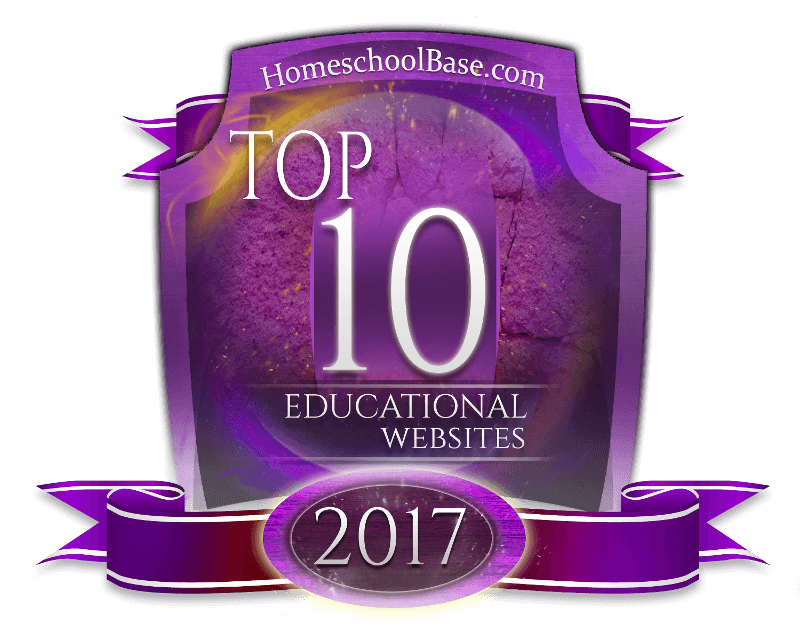 Top 10 Educational Websites for 2017
Every website was recommended by multiple teachers, home educators, and homeschool parents through surveys, email feedback, and research. Highly regarded companies and products that are not primarily website-based are not included.
Homeschool parents and educators recommended both free and paid resources, curriculum, websites, and apps. Websites cannot pay to be listed as a top 100 or top 10 website or sponsor the award. This list is subject to change only if a site closes. Honorable mentions have been included at the discretion of the staff.
GCF Learn Free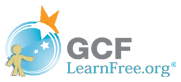 GCFLearnFree.org is a leading example of free, online, quality education with 180 topics, 2,000+ lessons, 800+ videos, and 55+ interactives and games. This program offers their content as self paced tutorials. It's available 24 hours a day so it fits any schedule. All you need is an internet connection and you're ready to start.
GCF is one of the most used and frequently recommended educational websites. Why? There is not a single cost -- no premium, upgrades, paid certificates, or bonus materials. According to our homeschools, GCF has the best Microsoft Office tutorials on the internet, an essential skill for everyone to master. A free account enables users to track their learning activity. Homeschools use this as progress report and can print a transcript if needed.
Homeschools are excitedly looking forward to 2017 when GCF will be re-opening their free online classes - classes.gcflearnfree.org.
e-Learning for Kids

E-learning for kids (EFK) represents unparalleled excellence in free online primary education (ages 5-12). They offer 800+ courses for children in Math, Science, Language Arts, Computers, Environmental, Health and Life Skills. Some of their lessons are even available offline.
Our educators and homeschoolers applauded EFK as the best curriculum supplement for multiple subjects, as well as an excellent resource for students who need extra practice in specific subjects.
Why is EFK so highly recommended? Homeschoolers, teachers, and educators highlighted that EFK is based on well researched standards and first rate quality courses and lessons. This company also truly appreciates and welcomes feedback. To learn how to get started today, visit their page, How to Use EFK.
Quizlet

Homeschool parents that don't use Quizlet simply haven't tried it. The positive feedback and engagement we have received from homeschools is remarkable. "We are totally hooked."
An extremely basic description of Quizlet is an "online user-generated flashcard tool." A growing number of homeschool families are regularly creating and sharing sets that have been extremely time consuming. Quizlet users can add someone else's set that they like to a folder, or make a (duplicate) copy of a set that allows for editing/modification. Both sets and folders can be studied. This allows parents, homeschoolers, and other home educators to benefit from and contribute to the hard work of fellow educators.
Coursera

Looking toward 2017, Coursera will continue to be the industry leader in massive open online courses. Why do homeschoolers constantly recommend Coursera?
They love that they have access to professors from top universities, coupled with the chance to interact on the discussion forums with more than 23 million users from around the globe. Homeschoolers acknowledge that although the courses are typically designed for college level study, the content and skills learned are often transferable to high school classwork and various learning levels. This creates a wealth of opportunity for homeschoolers to engage in these courses for college prep or simply for the joy of learning something new. Homeschoolers were most enthused about the rapidly growing number of courses available with flexible curriculums.
Prezi

"Prezi is the only reason why my son had experience 'presenting' before he left for college. Without it, I think the college learning curve would have been a lot steeper."
Educators, teachers, and home educators know that Prezi is the most fun and engaging way for students to build animated presentations. Prezi has essentially re-invented the approach to presentations. Prezi can be used for all ages -- children under 10 (with parent supervision) may simply enjoy the creation process, while older students can begin learning valuable communication skills. Anyone who is at least 13-years old can create a free Prezi account with the ability to purchase premium upgrades that offer additional privacy and storage features.
Flocabulary

Flocabulary is truly one of a kind. Flocabulary is a web-based learning program for all grades and subjects that uses educational hip-hop music to engage students and increase achievement.
According to our readers' testimonials, some students have made more progress after a week of Flocabulary than in 3-6 months with other (similar) programs. And although it was not specifically designed for students with learning disabilities, homeschools have successfully used Flocabulary for these students. Listen to some of the free sample videos to get a better understanding of the style and take advantage of the free two week trial to see all of the content.
Epic!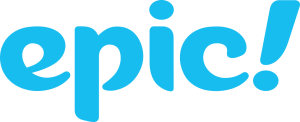 One homeschool described Epic! to us as, "just like Spotify, except for books."
Epic is a children's library of over 20,000 books. Age groups are divided into 5 & Under, 6-10, and 9-12. Additionally, they offer a collection of children's audio books. Epic created a special 14-day trial plan exclusively for homeschools -- no credit card required. To learn more about Epic! read their feature article. To sign up for your free trial, click here.
The Great Courses
Home educators are outspoken about their love of The Great Courses. Some educators use the lectures and the included course guidebook to address specific learning goals and objectives in a class format. Others use The Great Courses as a supplement to add depth and richness to a specific subject that they alone couldn't achieve. This is, in part, because each Great Course is typically taught by a university professor who has expertise in the specific course and brings the material to life.
The Great Courses Plus offers over 8,000 engaging video lectures that can be enjoyed on almost any digital device. Amazon Prime Video also offers an excellent Great Courses channel.
Teachers Pay Teachers
Every day, teachers and educators put effort into planning and preparing their lessons. Teachers Pay Teacher's founder, Paul Edelman, noticed that his students did the best when he incorporated ideas from other educators. So he created a site where teachers can share their wisdom for the benefit of others.  Today, there are over 4 million active members and 2.4 million resources available. Home educators love the new ideas, extra resources, and freebies on Teachers Pay Teachers.
Teacher Vision
Sandbox & Co's portfolio includes four other websites that were nominated as best websites. Teacher Vision proved to be the most popular. Teacher Vision has over 16,000 printable worksheets for immediate use that span all grades and subjects. They have teacher time-savers, including charts, evaluation forms, and awards certificates. A Teacher Vision subscription allows teachers online access to DK's award-winning reference books, mini lessons, and worksheets. One membership gets access to all content with a satisfaction money-back guarantee.
New homeschool moms seeking ideas and format structure were especially likely to praise Teacher Vision. Teacher Vision offers a 7-day free trial.
Media Contact: [email protected]