Beatrix Potter Collection
Once upon a time there were four little Rabbits, and their names were—

Flopsy,
Mopsy,
Cotton-tail,
and Peter.
Peter Rabbit and other tales
Children love to hear the antics of Peter Rabbit and his forays into the garden of Mr. McGregor. Beatrix Potter wrote an entire collection of stories for children, and illustrated them in her favorite medium; watercolor.
The ebooks at gutenberg contain her original illustrations and are great for early readers or bedtime read-alouds.
Free Beatrix Potter & Peter Rabbit Books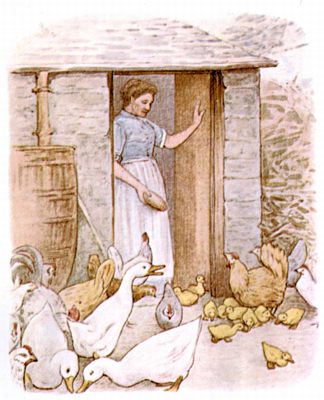 There are also two collections of Beatrix Potters tales at Gutenberg, but neither of them include any of the wonderful illustrations of the originals. They are text only.