2018 Best Electric Pencil Sharpener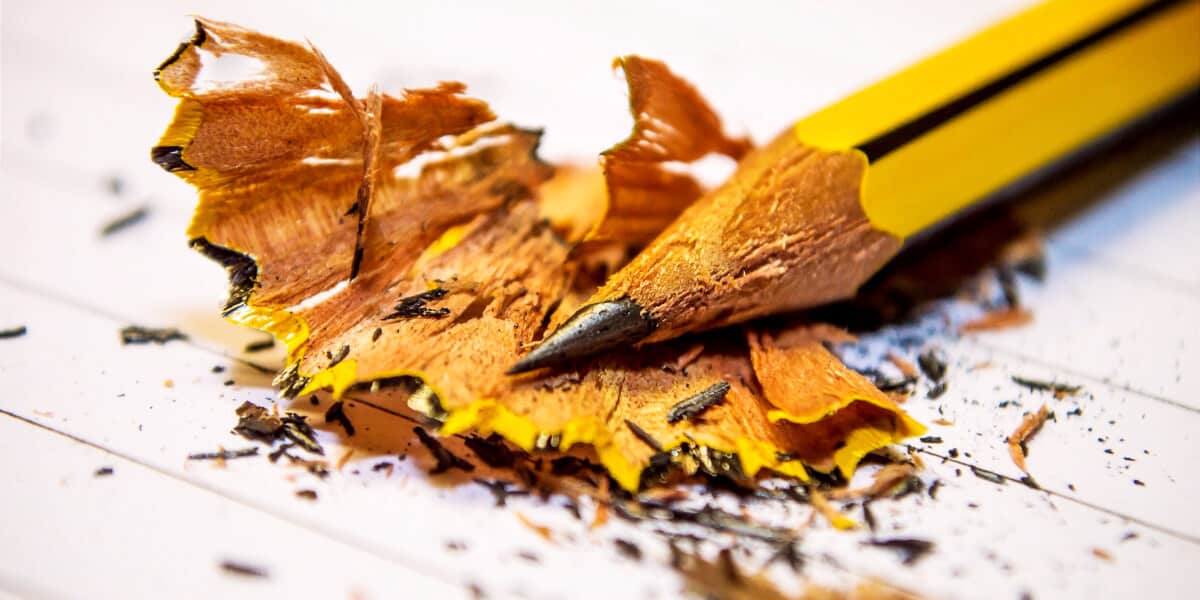 As a hobby colored pencil artist, an ex-teacher, and a full-time homeschooling mom, I've owned and used my fair share of pencil sharpeners. Depending on your needs,some electric pencil sharpeners will be better than others. I have identified the three best electric pencil sharpeners for four specific needs: the artist, the classroom, the office, and the home.
We use a lot of great home and school products, but our electric pencil sharpener is easily one of the most used. For some reason, mechanical pencils are far less popular in our house than good 'ol No. 2 yellow pencils. Why? I honestly think the main reason is because of how much fun they are to sharpen.
Top Pick: School Smart Vertical Pencil Sharpener Review
This is the best electric pencil sharpener for artists, offices, and general purpose home sharpening.
Do you want beautiful long, clean, and pointy tips on your pencils? Look no further than the School Smart Vertical Sharpener.
This is the most recent pencil sharpener I've purchased. After trying out several new models (and returning them within days), I discovered the School Smart Vertical Pencil Sharpener. It is one of the most highly rated pencil sharpeners on Amazon. Although Amazon ratings aren't everything, I decided to give it a shot.
Lo and behold, it is quick, clean, and powerful. It is the fastest pencil sharpener I've ever used and the blades auto disengage as soon as the pencil is sharp. (This is super useful if your kids really enjoy sharpening pencils.)
Perfect for Art Pencils
For me personally, a key buying criteria was that the sharpener should work well on all types of art pencils. Not just yellow #2's. I know some artists prefer shaving their own pencils. The pencil is an artist's tool, so sharpen, shave, and cut it to your preference. My preference is just to use a quick electric sharpener.
This sharpener is great for:
Art Pencils
Soft or lead pencils
Water color pencils
Colored pencils
Pastel pencils
Vertical Sharpening
It may seem petty, but if you are an artist or you need to sharpen pencils very regularly, you'll notice that front facing sharpeners slide backwards. Yes, even if they have suction cups on the bottom. Because the School Smart sharpener is vertical, it doesn't move inch back when you're sharpening. I have no idea why all sharpeners aren't like this, but once you use this model you'll never want to go back.
Key Features
Large shaving receptacle
Extremely quick
Auto-disengaging blades
Works with all types of art pencils
Perfect sharpen every time
Best Pencil Sharpener Runner-Up
For savvy shoppers that want more than one option, this is the next best alternative. This is the pencil sharpener that I originally recommended in 2016 as the best overall - the OfficeGoods Electric & Battery Operated Pencil Sharpener. We used this frequently for both our regular graphite pencils and our assortment of colored pencils.
Quick Review & Key Features
What makes this one of the best sharpeners? It is small, light weight, battery/USB/AC powered, and doesn't get clogged.
Multiple power methods one of the great things about this (and several other) sharpeners. You can either use four AA batteries, AC Power, or USB. We've plugged the USB into our computer to charge the sharpener during road trips.
We've had a few thick pencils that didn't fit, but all normal sized pencils will fit without a problem.
For Art
This sharpener also works very well with colored pencils. In the past, we've gone through several different sharpeners because they would get clogged or stuck from the colored pencils. Now, I've talked to professional artists, and almost all of them sharpen their pencils by hand. Electric pencil sharpeners tend to "eat up" quite a bit more of the pencil. However, this pencil sharpener doesn't eat our pencils like what we've used in the past.
Do you regularly have to stick your pencils back in to get the tip sharp? This little unit sharpens on the first try with an even and symmetric cut.
The three settings turned out to be a surprisingly awesome feature. This isn't necessarily essential, but we use it for arts and crafts vs school vs "work."
Best Heavy-Duty Electric Sharpener for Teachers/Classrooms
For heavy public use and versatility, go with the X-ACTO School Pro. This is the best sharpener for public & private school classrooms and teachers.
I genuinely believe the School Smart Vertical Pencil Sharpener gives the X-ACTO a run for its money. Nevertheless, I haven't used the School Smart for a full year yet, and haven't been able to test these two models side-by-side for durability. And for classrooms, the product's life-span and durability trump everything else.
For teachers, schools, classrooms, and co-ops, the top pick is the X-ACTO School Pro Classroom Electric Pencil Sharpener.
Review
This sharpener does a very good job of sharpening pencils without completely eating them up. The biggest difference between the previous models is that this one is more heavy-duty. It was designed and build specifically for classrooms, and we use one in our homeschool co-op.
This one has more settings for pencil sizes (6) and can handle just about anything. Even those triangle pencils. Just like the other pencil sharpener, we use this for all types of "regular" pencils and colored pencils. You'll be able to expect a very "short" cone-like tip when you use this sharpener.
It is extremely popular in schools and daycare's. If you're not confident in your purchase, maybe the 10 year guarantee warranty on the motor will help ease your mind.
Quick Comparison Table
| Name | Weight | Dimensions | Recommended For |
| --- | --- | --- | --- |
| School Smart Vertical | 2.9 pounds | 6.5 x 5 x 7.2 inches | Art, Office, Class, Home |
| OfficeGoods Electric & Battery | 0.53 pounds | 5 x 2 x 3.5 inches | Art, Office, Home |
| X-ACTO SchoolPro | 1 pound | 8.5 x 8 x 5.7 inches | Class |
---
Bonus Learning Materials
If you're buying this pencil sharpener, make sure you turn it into a learning experience! You may be interested in the
Tell us about your favorite educational products on our Facebook Page.
From Our Home to Yours
See more
Reviews