Understanding Nature Study - Charlotte Mason Method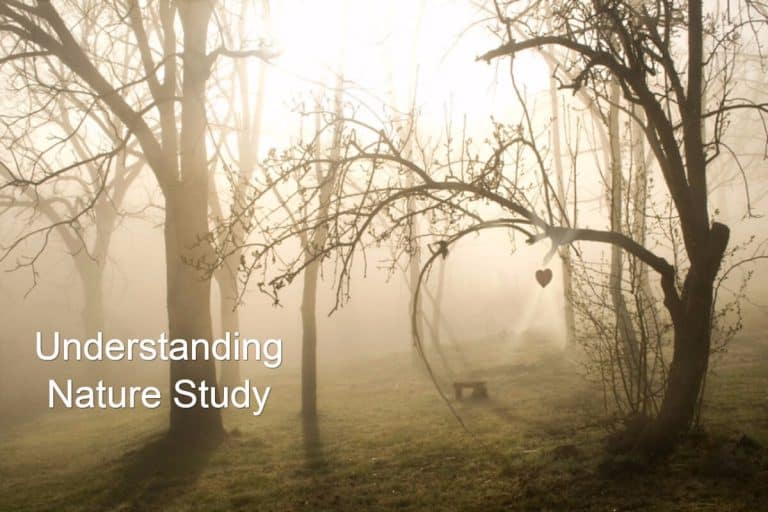 Hardly a day goes by that my children don't point out some natural wonder to me. Whether it's a butterfly or a leaf that's shaped like a heart, they have been trained to "see" nature. We give credit for this training to nature study. I had never really heard of nature study before and would have probably shied away from it because I didn't want another subject to add to the list. I am thankful now that I know better.
What Is Nature Study?
Nature study has become one of our favorite subjects, and my boys look forward to it every time. Nature study, by definition, includes studying about animals, plants, and everything that exists in the natural world. Even weather and space are included, but the most important aspect of nature study is that it is meant to draw kids outdoors to experience nature for themselves.
Charlotte Mason believed that children should know a lot about the area that they lived in. She included weekly nature walks as a part of her curriculum. She taught that children should learn the names of plants and animals in the area where they lived and be able to recognize them and even draw them from memory.
Why Teach Nature Study?
As children experience nature, they will connect with it laying the foundation for the years of science to come. The most of science is abstract concepts that are difficult for young children to grasp. This exposure to nature in the real world builds for the child a treasure of images and memories of the things associated with science. When they reach the age where they can understand more difficult science, it will make more sense to them as they have tangible things to connect it to.
One of the core principles of the Charlotte Mason method is to include "living ideas" in all of education. Getting in touch with nature allows the child to make the connections between abstract concepts and living things that makes science become a "living" subject.
Nature study gives them an appreciation for the world they live in and gives them a bond that helps them feel a part of things. This feeling of belonging overflows into all of life. It makes them curious about the world, and they want to know more. This desire for knowledge is also one of the key components of the Charlotte Mason method.
How to Teach Nature Study
So, you took the first step, and you are outside with your kids. Now what? Knowing how to approach nature study on a practical level can be confusing. The best way to start is to follow your child's lead. They are really good at this. Take them somewhere that they have never been and let them explore.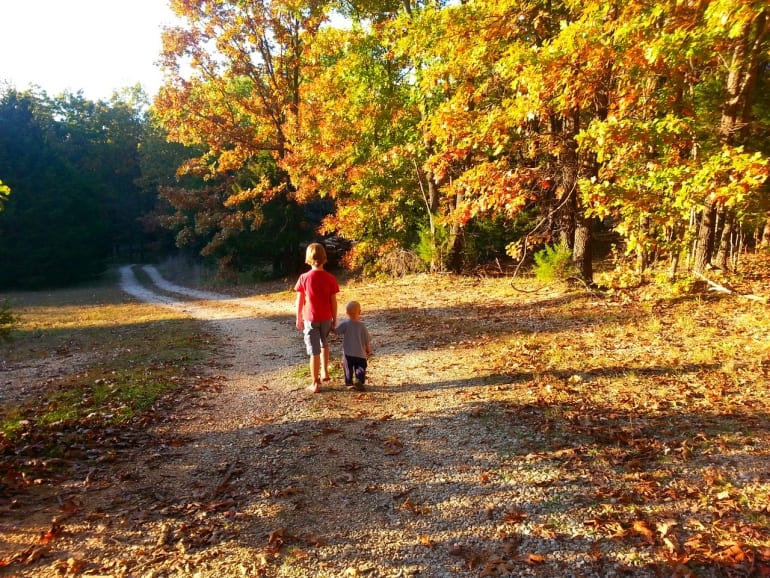 When we first started, I would give my kids a goal each time we went on a nature walk: Find one thing that they want to remember when we got back home. It didn't matter if it was one rock, one leaf, one flower, one bug, one cloud in the sky, or one bird song. The idea is to teach kids to notice the world around them.
When they see something that interests them, tell them to look at it closely for a few minutes. Then tell them to close their eyes and tell you about what they saw. This practice teaches kids to "sees" the world. It teaches them attention to detail, appreciation for beauty, and to articulate what they see.
Nature Journals
The next step we did was what they call a nature journal. I simply gave each of my kids a notebook and a pencil. I told them to draw a picture or write words about what they experienced on our walk. If they had a physical item, I would even help them glue or take it to the page, as well. If it didn't fit in the notebook good, like a rock or stick, we would put it in a nature box. This was just a shoe box for their nature collections.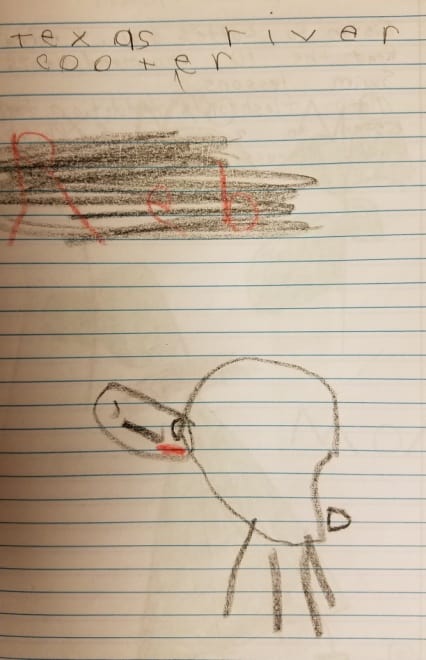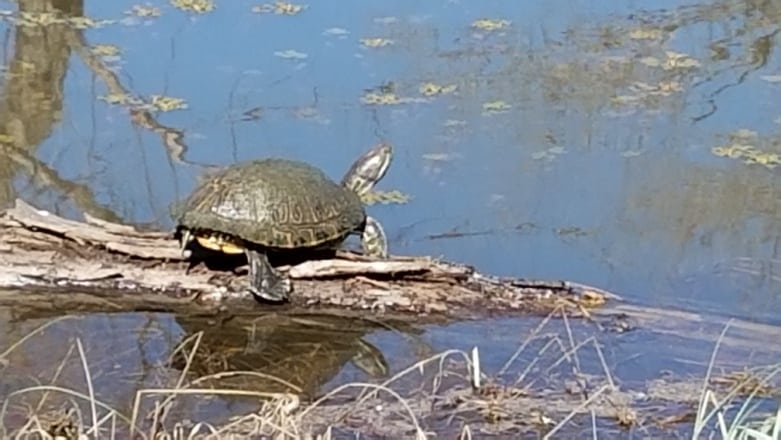 As their understanding of nature study and observation grew, they were able to draw beautiful clouds and trees and sunsets. We began to research the things that they had seen. We learned about the Century plant and the Mesquite bush. We identified several birds and could even tell which one it was by their calls. We were able to identify a rare species of turtle, and we learned that those balls hanging from the trees in the park were actually a form of moss.
Our nature walks became our guide as to what we studied next. We studied what we saw. There were times, though, that we couldn't get out in nature that week. These times lead us to some wonderful nature study resources. The Handbook of Nature Study by Anna Botsford is an excellent resource full of everything you would want to study. It is a reference guide and not a curriculum.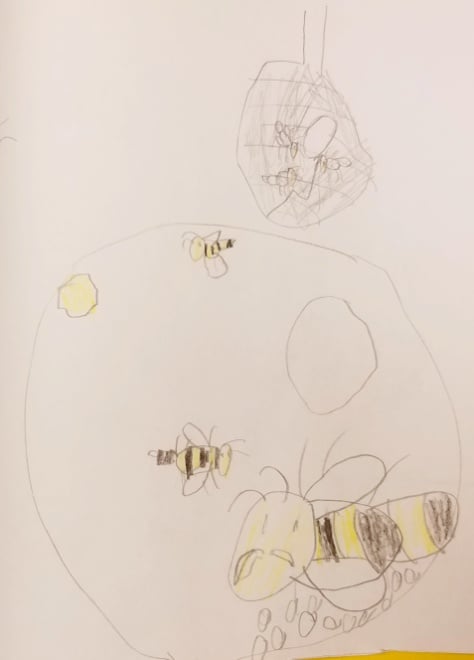 Our favorite resources were a series of books that all began with The First Book of… They were all by different authors and all in the public domain. We would take each one and use it as a study guide to learn more about the topic we were working on. The books included The First Book of Bees, The First Book of Bugs, The First Book of Plants, The First Book of Trees, The First Book of Stone, and The First Book of Water. There may even be more in the series. This is all we have done so far.
The lessons learned from adding nature study to our homeschool days are innumerable. It opened our eyes to all that there is to see and gave us an admiration for all of nature. We love our weekly nature walks and spend a lot of time in our backyard. The kids' nature journals are full of beautiful drawings and the moments recorded there will last them a lifetime.