Children's Nature Books by Elizabeth Gordon
This series of books by Elizabeth Gordon have fun, colorful illustrations and short little poems that could be used as a literature and nature study, handwriting practice, or just reading.
The poems are not particularly educational as these are picture books for younger children.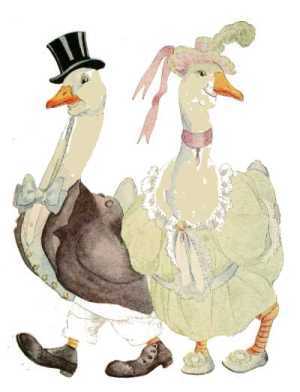 You can find all of these books on archive.org, but I find that gutenberg has nicer options. You can use the html option to download the image files, or there are options for downloading a nice epub or Kindle file.
Birds are poetry come to life and set to music. If you should stand at the edge of a forest at sundown and hear the birds singing their good-night songs, hear the sleepy little notes grow fainter and fainter until the silence came,—then when the dusk had deepened, you should hear the night birds begin their plaintive songs, you would realize what a different place our beautiful world would be without birds.
Mother Earth's Children (fruits and vegetables)
Among all the children of Mother Nature, the fruits and vegetables are probably the most useful to us. Wherever we may go some of these little people are there before us, ready to help us by giving us food and to make life easy and joyous for us.