12 Fun, Educational Holidays to Celebrate With Your Kids in 2017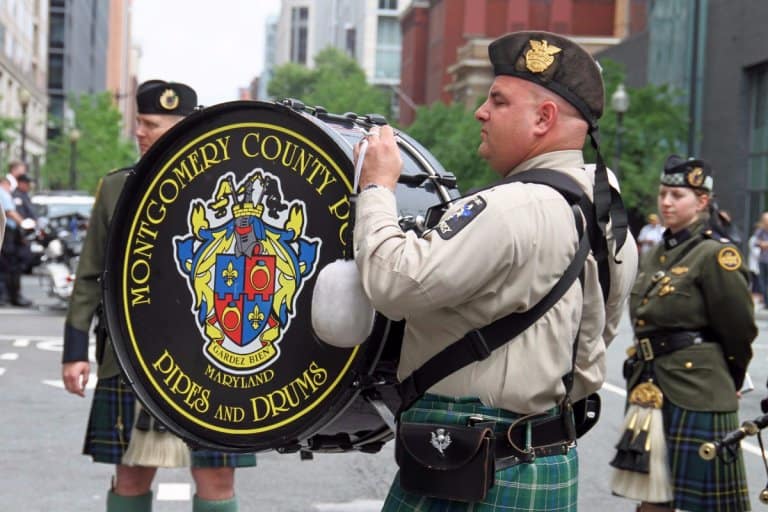 The holidays are right around the corner, but once Christmas and New Years pass, there are lots of reasons to celebrate throughout the year. Besides the traditional holidays (although some of those are included, too) there are lots of fun and educational holidays you may or may not have heard of. These days are great for kids to learn and also a fantastic opportunity to plan a fun activity, lesson, or outing. As the new year approaches, take some time to plan your academic calendar. Here are 12 fun, educational holidays to celebrate with kids in 2017.
Kid Kindness Month - January
January 2017 is the first annual Kid Kindness Month. Help your kids understand the importance of being kind to others and teach them that through small acts of kindness, we can cultivate an attitude of compassion and promote happiness and life satisfaction.
Kids are inherently wired to be kind, but just like any other skill, we can help them develop their capacity for kindness through practice and repetition, not only during Kid Kindness Month, but any time of year.
Lead by example and practice random acts of kindness, encourage your kids to volunteer or help someone in need, or help your child come up with his or her own kindness project.
The 100th Day of School - Mid February
Although the exact date may vary based on your "school schedule," many elementary classes celebrate the 100th day of school each year. Teachers suspend normal programming and plan fun Math or academic activities around the theme of the number 100.
There's no reason homeschooled kids can't get in on the fun, encourage your kids to think of 100 things they love about their family or ask them to identify 100 objects around the house or in your neighborhood. Looking for more ideas? Here are some fun activities to celebrate the 100th day of school.
Read Across America Day - March 2nd
Read Across America Day is on March 2nd, Dr. Seuss's birthday, and promotes the importance of reading for children. Encourage your kids to set reading goals or share a favorite book or story and read it together. You can also join the National Education Association's Read Across America Pledge and commit to celebrate the holiday with kids, organizations, and educators around the world.
Designating a day to celebrate reading will help your kids understand that it's not only beneficial, it's also fun! So, read to your kids, or if they're old enough, encourage them to choose their own books and help them develop their language skills, comprehension, and imagination.
Earth Day - April 22nd
Teach your kids about the beauty of the planet and help raise their awareness around global issues. Earth Day became a nationally-recognized holiday in 1970, and today, more than one billion people participate in Earth Day activities.
Celebrate Earth Day and get outside. Participate in a community event like a beach or park cleanup or take your kids to a local science center to learn about the creation of the planet.
Teachers and educators can get freebies and discounts on educational activities, so double check with local venues before buying tickets.
Physical Fitness Month - May
Between spelling and arithmetic lessons, it can be hard for kids to get ample time for physical activities. Regular physical activity is vital for kids to develop strong bones and muscles, a healthy heart, and to improve coordination and balance.
Although physical activity is important any time of year, May is the perfect time to teach your kids different activities, encourage participation in sports, and help them commit to a healthy, active life. The key is to come up with activities your kids will enjoy like games and competitions. While you can stress that physical fitness is important, your kids will be more likely to participate if they're having fun!
Flag Day - June 14
Flag Day is celebrated every year on June 14th with parades and festivals to honor the American Flag. Woodrow Wilson designated June 14th as Flag Day in 1916.
Although it's not an official federal holiday, it's a great opportunity to teach kids the significance of the Stars and Stripes and to plan fun, learning activities. Teach your kids the words to "The Star Spangled Banner," say The Pledge of Allegiance, make your own flag, or try one of these fun ideas.
Independence Day - July 4th
Independence Day is right on the heels of Flag Day, but you can come up with some different activities to teach your kids about American History. While most kids associate the 4th of July with barbeques and fireworks, take the time to help them understand the real significance of America's birthday. Teach them what independence means and why it's important that we celebrate this day each year.
Of course, don't forget the fun! Celebrate the holiday with red, white and blue treats, arts and crafts, games and more, and then, don't forget to watch the fireworks!
Grandparents Day - September 10th
In addition to Mother's Day (May 14th) and Father's Day (June 18th), celebrate Grandparent's Day with your kids. This lesser-known holiday in September has been around since 1970 and has a threefold purpose: to honor grandparents, to give grandparents an opportunity to show love for their children's children, and to help children become aware of the strength, information, and guidance older people can offer.
There's no right or wrong way to celebrate Grandparent's Day. If you want, you can encourage your kids to make something creative for their grandparents like a greeting card, picture, or a poem. Either way, just spend the day with family and give your kids the opportunity to learn more about their grandparents.
Halloween - October 31st
Kids love Halloween, so go ahead and let them celebrate this fun-filled holiday, but why not add an educational twist? Encourage your child to dress up like someone from history or let them learn about a profession and dress up as a doctor, veterinarian, teacher, scientist, etc. Challenge your kids to come up with a backstory so that they're not just wearing a costume, but learning about a person or trade.
If your kids are younger, encourage them to use their imagination and come up with their own ghost or Halloween-themed story. Plus, kids of any age will love making DIY Halloween treats and decorations.
Veteran's Day - November 11th
Most kids may not understand the true significance of Veteran's Day, so it's up to parents and teachers to introduce the idea of honoring those who serve in the military.
Help kids understand who veterans are, what they do, and why they're important. Set an example by thanking veterans for their service or take your kids to a Veteran's Day event or parade. You can also encourage your kids to make cards or write letters to thank veterans for their service.
When your kids understand the true significance of this holiday, they will have a better understanding of service and sacrifice.
Thanksgiving - November 23rd
While Thanksgiving is certainly not a lesser-known holiday, it's a fantastic opportunity to teach kids about history and gratitude. Besides the turkey hands and Thanksgiving crafts (we definitely encourage those), teach your kids about giving thanks for the freedoms they enjoy and the things they may take for granted in their lives.
Before you sit down for Thanksgiving dinner, have your family share a gratitude list. If you're really ambitious, make it an A-to-Z list, where you come up with an item for each letter. Establish these Thanksgiving traditions and introduce your kids to the importance of gratitude.
Christmas December - 25th / Hanukkah December 24th - January 1st
While Christmas and Hanukkah are traditional holidays, they provide additional opportunities to teach your kids important lessons. In the rush of the holiday season, it's easy to get caught up in the stress of gift giving. Instead, teach them the history of the holidays and about the importance of giving to others.
Help them understand that buying gifts for people isn't the only way to make people happy. Also, stress the importance of getting together as a family, and encourage them to cherish this time of year. When they understand the true significance of the holiday, they will look forward to it each year.
We hope we've given you some ideas to fill your 2017 calendar. Remember, with a little creativity, you can turn any holiday into an educational opportunity. What holidays are you looking forward to in 2017? Let us know in the comments below!