Educents Homeschool Sale 15-25% Off Continues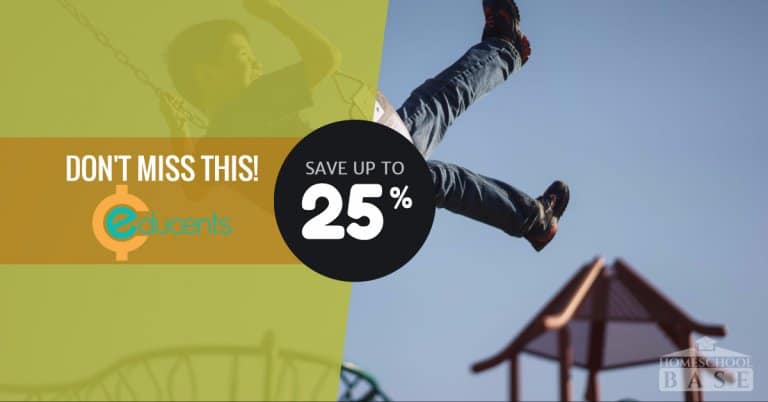 For anyone who hasn't already taken advantage of Educents' homeschool sale, here are the details:
15% off on orders under $250.
Use code: GIVEJOY
25% off + free shipping on orders over $250.
Use code: BLISS
For all orders outside the Contiguous US:
25% off orders over $250.
Use code: GLOBALBLISS
All promotions codes will be redeemable in your shopping cart.
Educents has a lot of great curriculum and products. What are some of our favorites? If you're homeschooling High School, this is a great opportunity to take advantage of the Life of Fred book series! For 2-4th grades, the Anatomy Adventure Series is currently on sale at 44% off.