Everyday Number Stories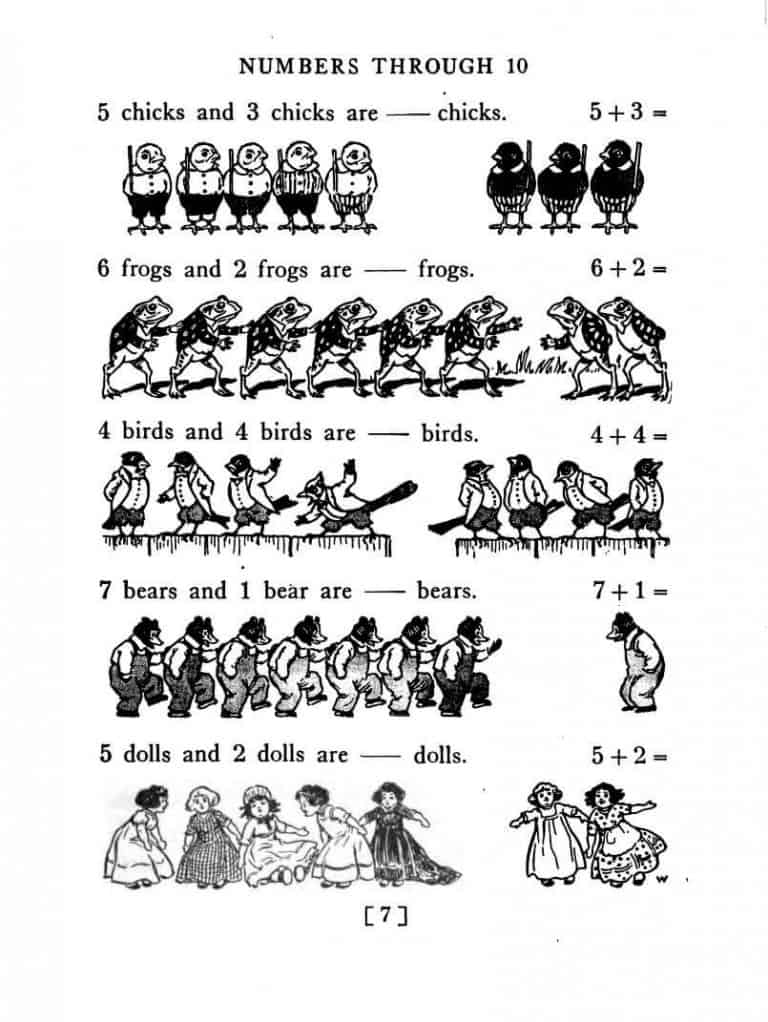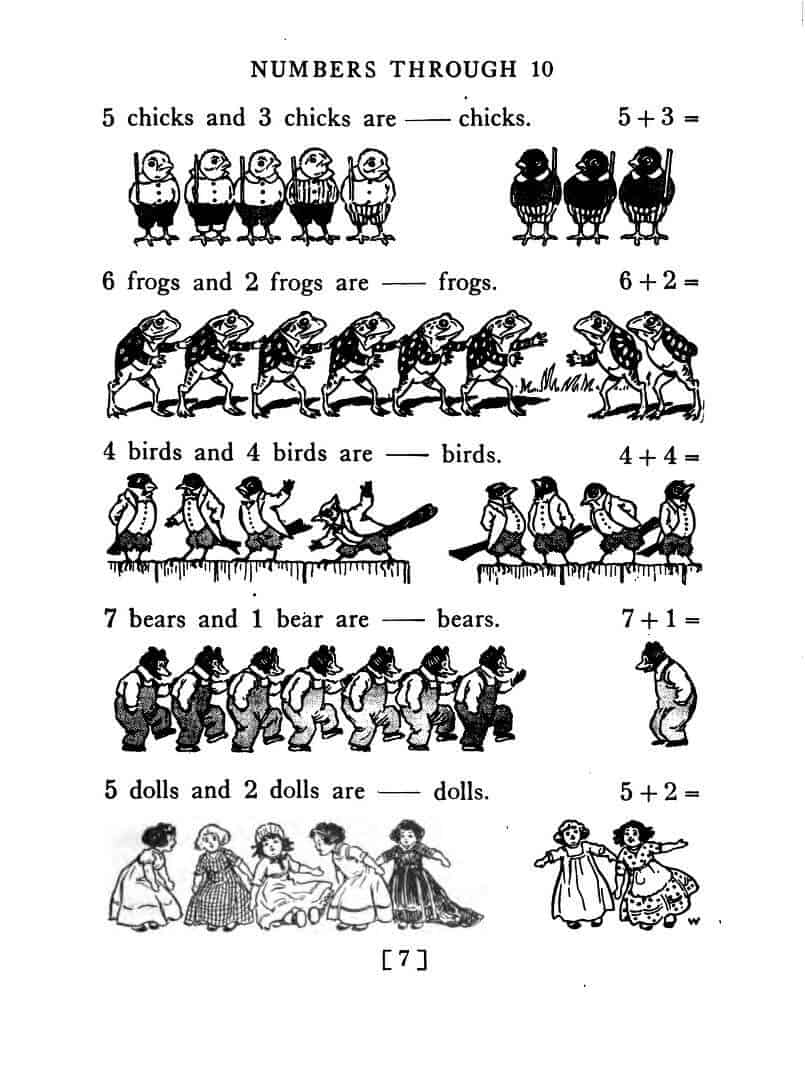 This is such a cute book!  The color illustrations and the little "stories" that teach basic arithmetic are perfect for Charlotte Mason and other relaxed styles of homeschooling.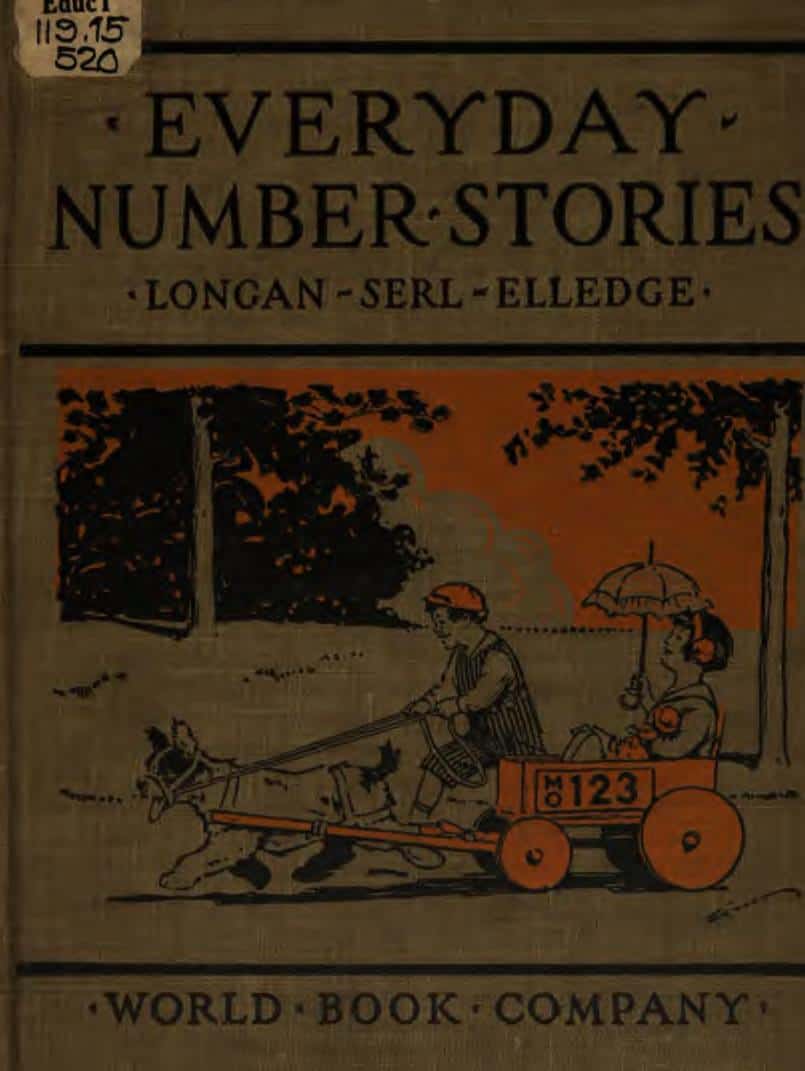 From the description of the book:
Through incidents and activities natural to children, teaches numbers 1 – 100.
However, the book covers much more than just 1-100.  It touches on money, time, fractions, and many other concepts.
Download Everyday Number Stories from archive.org.