Free Ebooks - Free Ebook Websites Organized by Subject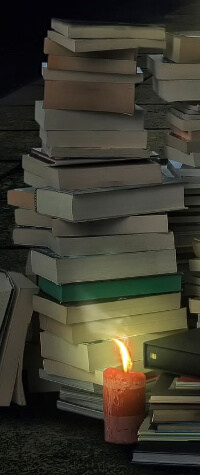 Looking for a list of free eBook resources that have received the stamp of approval from other homeschoolers? Well, you've come to the right place!
More than likely, this list will be overwhelming.
Take a deep breath, and download this page, bookmark it, Tweet it, email it to yourself -- do whatever is easiest for you to save or remember this list, because it is impossible to remember all of these sites.
Most homeschoolers do not take advantage of the thousands of free eBooks that are available. This is partially because many eBook resources are not well publicized, and partially because it is difficult to find exactly what you need. This page will continue to serve as an updated resource guide for finding free eBooks online.
Comments have been turned off because this page is already so long (and continues to grow, naturally). If you find an error or think we should add a website/resource, please let us know through the contact page or on social media.
This page was last used - December 1st, 2023.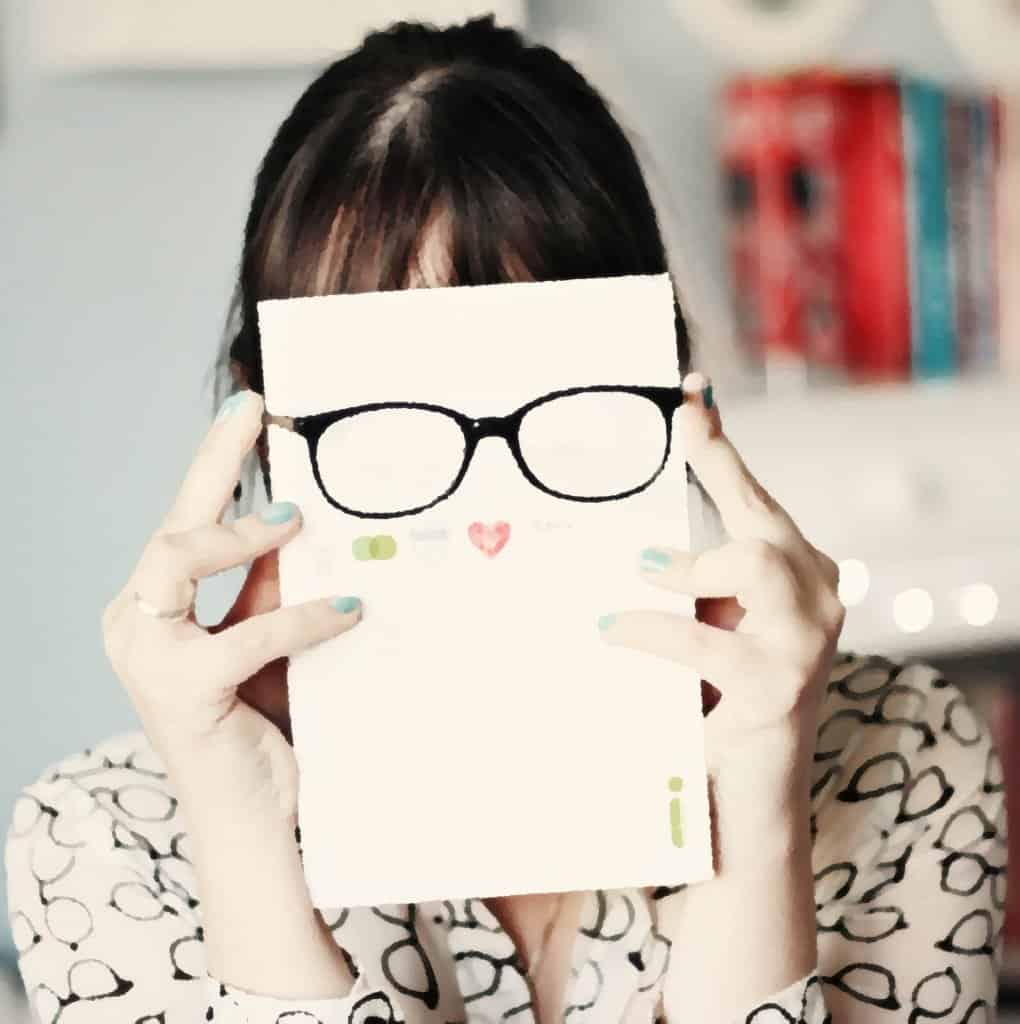 General Websites for Free eBooks
These websites under this heading are not "niche specific" or "topic specific," and contain a huge variety and range of eBooks. Many books that are available on niche/topic specific websites are also available on these general websites. And, because these resources are so huge, they often contain topic-specific books that the niche specific websites don't even have.
When I have a specific book in mind, I start by searching these general websites and then work my way down to the specific websites. If I don't have a particular book in mind, I will usually browse these general sites before moving on to topic-specific sites.
Some of these websites will be repeated (only if it makes sense) under the specific categories.
Your Local Library!
Make sure to check with your local libraries! Many of them offer free eBooks, and there is a trend towards libraries spending more money on electronic resources. Many libraries have special access to online databases. Other libraries are able to request electric texts and books that they don't display publicly.
Amazon has over a million eBooks in total. Thousands of them are available for free to anyone.
Here is a link to their page that displays the general top 100 most popular free kindle books. But Amazon also lets you sort by category. Just use the navigation menu on the left side to select categories. For instance, here is a link to the top 100 free eBooks >> Education & Teaching >> Teacher Resources >> Homeschooling.
This category contains some really helpful books, especially if you're just getting started. There are also categories for every type of book you can imagine.
Google Books
Google is so massive that there are several ways to get free eBooks through Google properties. There are free eBooks under the Google Play site, but you can also find/read books through Google Books.
The Google Play Store has lots of books, many of which are free. The above link will take you to their top rated free books. Some of these are only free for a limited time. If the book has a price strike through, it means it won't always stay free, so download while you still can.
Search the world's most comprehensive index of full-text books.
Many free books are available through Google Books. You can also see inside many paid books. Lots of books allow users to search for text inside the book, even if it isn't free.
How to use it:
I use Google Books all the time for looking up footnotes. If I want to check a reference made in a book, I can almost always find the book through Google books and then search for the quotation or page. Odds are, Google books will let me view the page in question, even if it isn't free.
This is an absolute must for me, along with Amazon. Scribd now requires membership, but you can still use it for free. They offer a 30 day free trial, so absolutely try it risk free today. Explore their website and you will discover just how many books they have.
One of my favorite things about Scribd is the number of audiobooks they have. You can also hear samples if you visit their site.
HathiTrust is a partnership of academic & research institutions, offering a collection of millions of titles digitized from libraries around the world.
This is an extremely large library that also has amazing primary resources. So, if your high school level students need to do research papers, they can find scans of original manuscripts and primary sources through HathiTrust.
They also have a mobile website which allows you to read books on the go.
Open Library claims to be one web page for every book. This is not necessarily true yet. However, it is one of the best resources for free ebooks. You can sort by subject, view book lists, and search for authors.
The only complaints I have about Open Library is that some of the books are scanned. Sometimes the scans are translated into text and the computer messes up and it spits out gibberish. Because of the massive volume of books, many of these books are not proof read etc.
This monster of a resource has books, videos, software, photos, and more. There is a mysterious alliance with Archive.org and the Open Library project. Most of the Internet Archive's books are searchable through Open Library.
There are over 11 million books/texts and millions of hours of audio and video.
This is another massive resource. It reminds me a lot of Archive.org and HathiTrust. It has a wealth of knowledge that contains libraries, archives, and museums. This site is also perfect for research papers. There are many open source original sources.
One of my favorite things about DPLA is the timeline function. There is a very easy to use filter that shows results based on a timeline.
Make sure to really explore their site -- there is so much more than just eBooks.
Gutenberg offers over 53,000 free ebooks. The site's catalog allows you to browse by Author, Title, Language or Recently Posted.
Here is a list of the newest releases. Project Gutenberg works with Classical Archives, The Internet Archive, The Online Books Page, RocketReader.com, and several more affiliates to bring you free digital books.
One great thing about Project Gutenberg is that all of their books can be distributed freely.
The University of Adelaide has a curated collection of free books online. If you are using an eBook app, you can see their entire collection using this url.
Just like the other big resources, there are easy pages to list authors, titles, and collections. Another nice feature is the ability to search inside the books. (This was recently been updated to use Google search)
It would seem like this should be the #1 resource. In fact, the LOC generally links to other websites, such as HathiTrust! You can use this as a search tool, but be prepared to be referred to another website.
Smashwords has paid and free books. Using this link, you can view the most recently published free books. One cool feature about Smashwords is the sorting function that allows users to find books of different lengths.
For instance, this link will search for the most downloaded free eBooks with less than 20,000 words.
Not that the other resources aren't "quality," but you can be fairly assured that Barnes & Noble's collection will be high quality. Many homeschool moms like to monitor their free eBooks for teens to find free novels to appease their kid's reading appetites.
Just like Amazon, they have a very nice filter system on the left hand side. Check out their collection of free eBooks today!
This is the free category of Unglue.it. These books are either public domain, or they have a free license. If you create an account you will be able to favorite books. One nice feature of Unglue.it is sorting by format. You can sort books by PDFs (which are easy for desktop reading and printing), EPUBs (which are great for Nooks, iBooks, etc), and MOBIs (which are good for a Kindle).
Kobo has made a few updates to their website recently. If you haven't visited their site in a few months, check out their new free section.
One of the coolest things about Kobo is that their free section has Editor's Picks.
This is an interesting collection. There are almost 3,000 different books. However, anyone can edit them. So, like the name suggests, it like a Wikipedia... but for books. You can view books by subject/category. The primary mathematics page is an example of a resource that has been very helpful to some homeschoolers.

HomeschoolCommons.com was one of my favorite resources for public domain books that were great for homeschoolers. Unfortunately, a few months ago the website disappeared. A month later, anyone who went to the site was directed to an auction page. Not wanting the site to fall into the wrong hands, Homeschool Base purchased the site and relocated the website under our domain. The site is still 'intact,' and can be viewed on the Homeschool Commons category.
Everything in this category was hand-picked from various websites (like archive.org and Gutenberg) and then re-posted with descriptions and (usually) pictures. It is reassuring to use resources from these posts because they have already been used and 'tested' by many homeschoolers.
This collection is not the largest on the internet, but it has quality books. The collection is limited to novels, and new books are added quite regularly. They have a nice list of top 10 books and a community of readers.
This website used to be called Books Should Be Free. It has since been renamed, Loyal Books. This is a list of public domain books. You can sort by genre and view their top 100.
This website hunts down new free ebooks each day. They have over 200,000 books. They pull books from several sites including B&N, Amazon, and Gutenberg.
You'll find thousands of public domain books on this section of Feedbook's website. In particular, I enjoy browsing their short stories collection.
Public Domain Comic Books & Magazines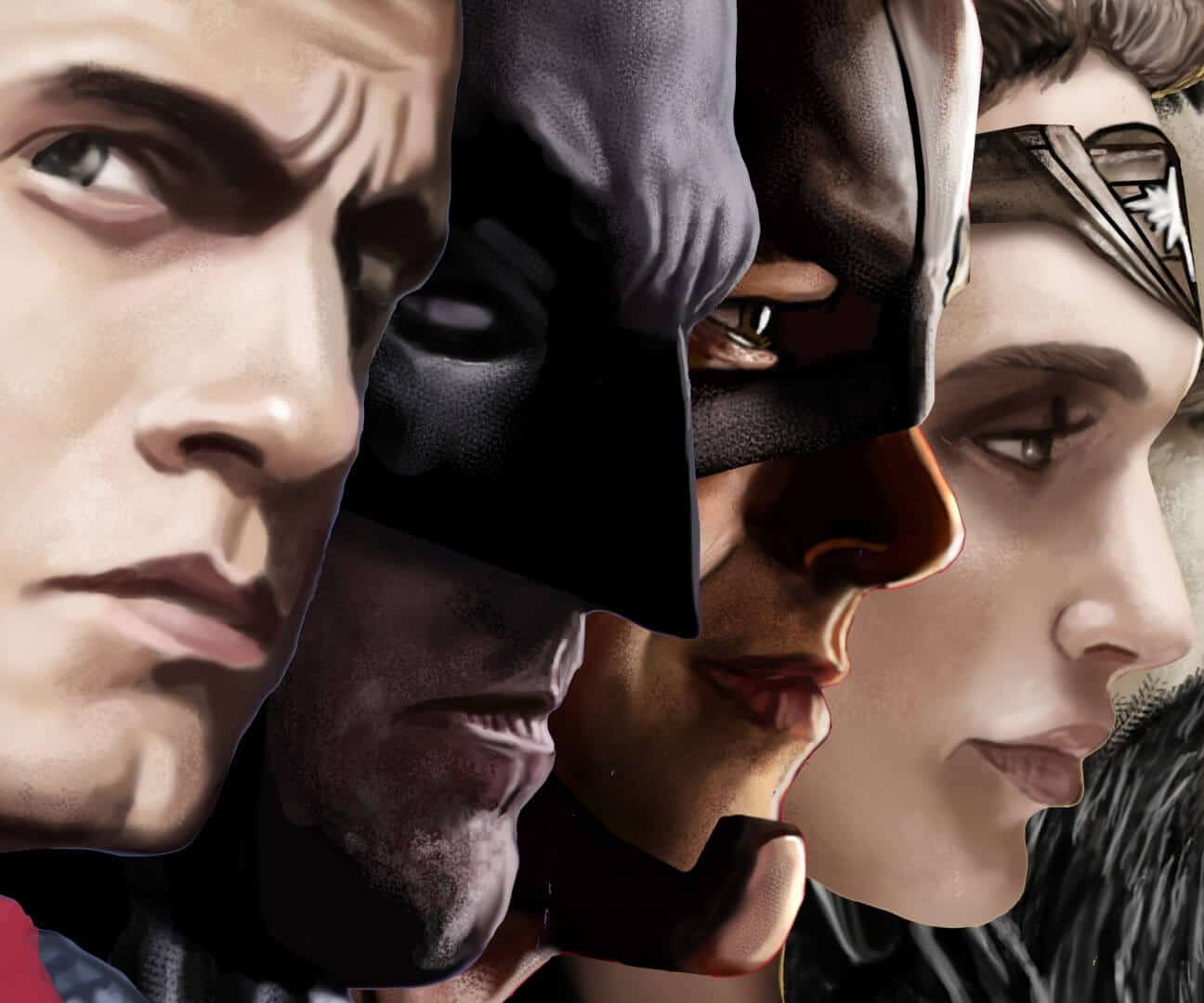 Archive.org, DP.LA, HathiTrust, and a few other large archives have comic books and magazines as well. However, these websites are exclusively devoted to just hosting comic books and magazines. Fun resources for pop culture!
This site has a list of comic books that are classified as public domain. You will never be able to read through all of these, even though you will want to!
This is a historical archive of many free short fiction magazines. Lots of fun to check out! You can learn more about the project here.
They are the self-proclaimed "best site for downloading FREE public domain Golden Age Comics." I'll agree that they are a pretty awesome resource. I believe you are required to register an account, but it is 100% free.
Free Children's eBooks (Free or Public Domain)
Children's books are available online. Of course, a good children's book has plenty of pictures and doesn't look like a boring html page! These are free resources that your children will actually enjoy.
(Already Listed Resources)
Absolutely the best!
This library has award winning books, make believe books, picture books, and so much more. They also have categories of age brackets: 3-5, 6-9, and 10-13.
This might not be the most well known website, but it has been around for quite a few years. The website is still updated regularly.  Each month the home page features books of the month.
Free Textbooks
This $ section $ will $ help $ you $ save $ hundreds $ of $ dollars.


Hopefully that obnoxious line just got your attention! There are hundreds of free textbooks out there. Sometimes it is necessary to buy a textbook. Even if you purchase a text book for a specific subject, it is incredibly useful to supplement that book with another. Sometimes I like to double check my textbook with another.
Understandably, most of the 'general' ebook websites do not have "textbooks" in mind. Nevertheless, there are still plenty of free resources available for homeschoolers, college students, afterschoolers, and anyone else who enjoys flipping through a text book... (although I suspect not too many of those people exist.)
All of these sites are specifically for textbooks. There are subject specific resources further down the page. The subject specific resources may contain textbooks as well.
Archive.org was on the general list, but they also have a huge list of open source text books. Right now, there are over 2,000. These are all sort of levels and span across all subjects.
Also make sure to use Gutenberg for textbook searches.
Amazon's Education & Teaching category has lots of books that are textbooks / can be used as textbooks, teacher resources, workbooks, and more. Just keep browsing by category and you will be able to find anything that you need.
Homeschoolers with young children will love the Childhood Education category.
There are also categories for Elementary School, Preschool, Kindergarten, Higher Education, College Guides, Workbooks, Test Prep, and Teacher Resources, that are all categories under Education & Teaching.
This is the 3rd repeated website... but they really do have a massive list of textbooks. You'll be able to find everything from cooking books to very technical industry-specific guides.
This is a student-run website that hosts educational materials from teachers and professors. This site is a lot to sift through.
On this site you'll find links and reviews of textbooks and select educational resources. Some of the books are PDF files, others are viewable online as e-books, or some are simply web sites containing course or multimedia content.
All subjects are represented on Textbook Revolution, history, math, biology, etc.
Free textbooks (aka open textbooks) written by knowledgable scholars are a relatively new phenomenon. Below, find a meta list of 200 Free Textbooks, and check back often for new additions.
Most of these textbooks fall under the broad categories of social sciences and humanities. The collection is quality controlled. Check out their search function. The books published in this library are from universities, so they are most appropriately used for high school students.
This site is actually maintained by the OAPEN library (right above).
Utah.gov
Utah.gov offers several open source textbooks through http://openedgroup.org. There are available as PDF files. Integrated 7th Grade Science; Integrated 8th Grade Science; Biology; Earth Science; Physics; Chemistry.
CK-12 Foundation provides a library of free online textbooks, videos, exercises, flashcards, and real world applications for over 5000 concepts.
Most of these are not 'learn to program' textbooks. Some of them are good for beginners, but these books will be best for high school students that are already familiar with some type of programming. This list is broken into sections by programming language.
This is a database of Programming, Computer Science, and Mathematics related textbooks. They have some introductory books that can be useful for homeschoolers that love math and programming. View all of the categories.
This is a college resource, so these material will probably only be useful for older high school age students. They can be good references for parents and supplemental research sources if nothing else.
These are online textbooks, mostly about mathematics and science. This is an older website, so a few of the links are broken. These resources are generally 'upper-level' and will probably only be appropriate for late high school age students.
Once again, geared towards college students, but still useful for homeschooling.
The Classics

This category contains (free) eBooks written by authors such as Charles Dickens, Mark Twain, Homer, Shakespeare, Tolstoy, and many many more.
Repeated Websites
With over 50,000 books, many of which are public domain classics, Project Gutenberg is a fantastic resource for reading the classics.
Archive.org is another worth repeating under this section.
This one is massive. The authors are listed in alphabetical order with a list of titles available under each author's page. The downside to this website is that all of the text is published as web-pages. It is easy to access the writings anywhere you have an internet connection, but it is impossible to remember what page you were on... since there are no page numbers. Most books are organized into chapters. So, one web-page per chapter. I still find this annoying unless I'm sure I can finish a chapter without needing to leave.
One easy option for avoiding this dilemma is by saving the page as a PDF.
This website has a nice modern feel and is jam-packed with classic books. Among the many, many classics they offer you will find authors like Oscar Wilde, Edgar Allan Poe, Jane Austen, and Mark Twain.
ReadPrint has also been featured as one of Time magazine's 50 best website!
I love this one! Compared to some of the websites that target the classics, this one has a modern interface. These books are very high quality although the library is fairly small.
The best part about this site is that the books are available for PDF download -- no need to read html pages.
If you can get past the home page's horribly bright red background, you'll find lots of classic literature. (No, seriously, the home page is the only page that is impossibly hard to look at. The other pages have nice white backgrounds.)
The best part about Bibliomania? Probably the fact that it has study guides as well as reference books.
This online book search is hosted by the University of Pennsylvania and is free to the public.
Their home page features recent additions and users can view authors or view a book list by title. All the texts on this site are in the public domain although distributing them is not allowed. (Try Project Gutenberg if you want to distribute material.)
Bartleby has more than just classics, but this is what it is known for. It has huge collections of anthologies and volumes
This site is specifically known for its British and European authors. Expect to find names like Shakespeare, Dickens, and Verne. But, you'll also find other classics. This site has more ads than I prefer, but its still free.
This is another website that features classic works. You'll be able to read each book online as an html document with most books being broken up into pages by chapter.
Edit: Recently this website has been giving me pop-ups. So, use at your own risk. I'm not sure if this is a temporary ad-issue or not. There are are plenty of other websites for finding classic books. Nevertheless, I'm dedicated to listing the most useful ones.
There are almost 4,000 books on Classic Reader. I like the ability to sort by young readers. 
Taken directly from their home page:
On this site you will find the full and unabridged texts of classic works of English literature. Fiction from authors like Lewis Carroll, the Bronte sisters (Anne, Charlotte and Emily), Jack London, Mark Twain, Charles Dickens and many others, and classic scientific works from Charles Darwin and Rene Descartes.
I find that this website (generally) does not offer anything 'new,' but is simply an easier way to discover classics. The site has a small list of authors compared to the larger websites.
The best part about Literature.org is that the books are unabridged.
Find Free Plays & Theatre Scripts
It makes sense to put plays directly after the classics. This collection of sites is not limited to a time period.
I was confused at first when I discovered the best website for reading Shakespeare's plays was an institute of technology. Although MIT is known for its computer science, they've done everyone a great favor by publishing all of Shakespeare's works. This site has been around since 1993!
Readers will find here links to all the plays we know about that are available in full text versions online for free.
Modifications have been done to this site and it has moved doman names. However, the original site can be viewed through the WayBack Machine.
Poetry

There are lots of websites that have free poetry. Instead of describing these sites in much detail, I'll just list most of them.
Many more resources for poetry can be found through Google.com or running a Google search specifically for poetry - like this.
Free eBooks for Math & Science
Most of these resources for math and science are only appropriate for high school ages and above. This is a page of free eBooks, not necessarily free homeschooling curriculum. So, I'm not including the nice 'easy' ways to learn math online because they are usually video series or interactive web-pages, etc. There are very few websites specifically for math and science eBooks that aren't somewhat advanced. Websites like Amazon.com have many eBook about math and science for younger children.
Make sure to search this site if you need something scientific. They have over 2,000 books. Most of them are too advanced for students who aren't in college, but I've found some gold nuggets before.
Once again, very computer science oriented and quite advanced. I know a few high school unschoolers who have loved this website.
Very advanced, but very valuable.
Arts, Fashion, Pop, & Entertainment
There are all sorts of categories, many of which are related to arts and entertainment. Animal books, gardening, cook books, hobbies, crafts, travels, etc. This site isn't arts specific, but has lots of resources in these niches.
Among a variety of other books, 2020ok has Arts and Photography, Graphic Design, Performing Arts, Fashion, Childrens Books, Cooking, Health & Mind, Home & Gardening, and so much more. It probably deserves its own place under the General section.
If you can get over the 2000s web design, you'll find some good books for artists of all types.
The art section has lots of painting books, sculpture books, instruction books, watercolor books, art books, artist books, and so on...
Quick Found Clothing page provides fashion books, sewing books, knitting books, weaving books, and much more.
Philosophy, Religion, & Religious Texts
This is the largest free archive of books about religion, mythology, and folklore. This is the most popular website for reading scholarship on religion.
This site has books by most 'big' names in philosophy. You'll find Descartes, Freud, Nietzsche, Marx, and more.
A great page that shows users how to find collections of philosophy books.
This is an interesting website. These books are published by the Divine Life Society and are in PDF format.
Other websites with free philosophy books
---removed---
History & Culture
This section has a few websites that host free ebooks on world and U.S. history. Don't forget to look through the general websites for history books as well -- almost all of them contain them.
Come here if you want to find books about/from ancient times. You'll be able to find books from Ancient Rome and Greece published in the original language and English. The project is hosted by Tufts University and well maintained. They have numerous updates every years, sometimes even monthly.
---removed---
---removed---
Specifically Science Fiction & Fantasy
Baen Books is now making available — for free — a number of its titles in electronic format. We're calling it the Baen Free Library. Anyone who wishes can read these titles online — no conditions, no strings attached.
This collection is primarily for science fiction and fantasy books.
You can explore the science fiction worlds inside The Chaos Chronicles, the Star Rigger Universe, and other science fiction worlds created by Mr. Carver for free on StarRigger.net.
Free Audio Books
Here are two websites that I use for finding free audio books.


Podiobooks.com - serialized audiobooks which are distributed via RSS, much like a podcast.
Librivox.org - free public domain audiobooks.
Extras & Ebook Collections - Just For Fun!
Here are some resources that aren't necessarily categorized as anything other than 'extras.'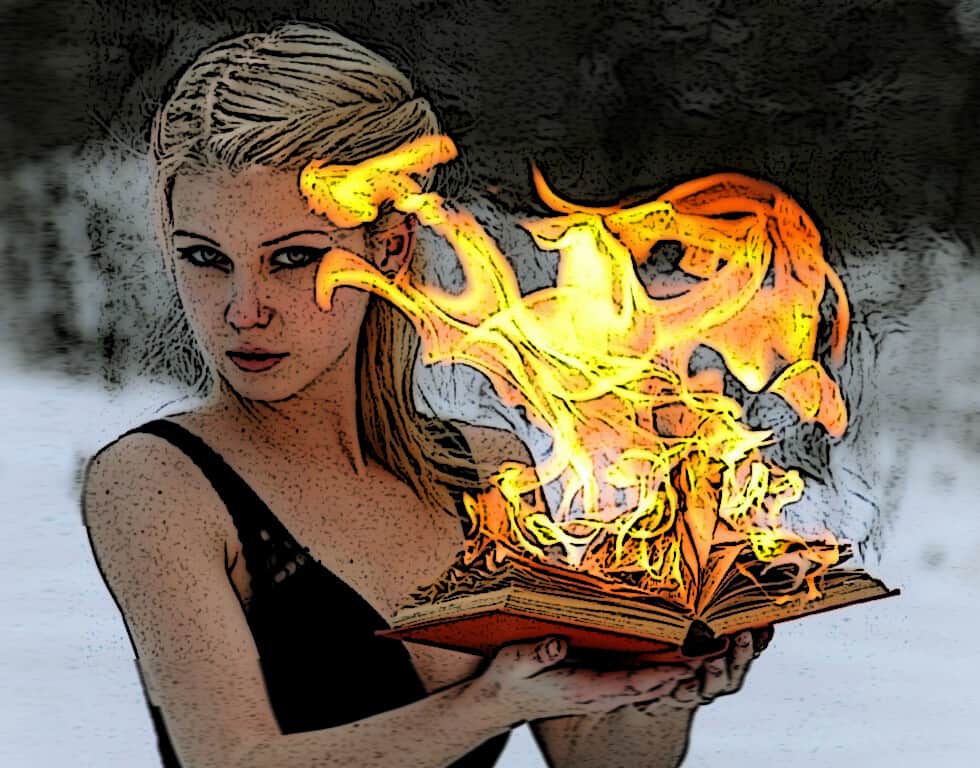 Welcome to this special exhibit of books that have been the objects of censorship or censorship attempts. The books featured here, ranging from Ulysses to Little Red Riding Hood, have been selected from the indexes of The Online Books Page. (See that page for more than 2 million more online books!)
Another great page from UPenn. This page has been active since 1994! (And is currently still being updated).
(I promise, I have no affiliation with UPenn). Why do I like this page so much?
In this exhibit, you can read online the complete text of books that have won major literary prizes, like the Newbery Award, the Nobel Prize, and the Pulitzer Prize. The books listed below are either out of copyright (at least in the US), or are online with the permission of the copyright holder.
This is sort of an eclectic collection of authors. You'll find free ebooks from all of the authors who are featured. It really is quite..... interesting.
Still hungry for more? Don't worry, we've got plenty for you to read! Check out these related resources:
If this page was helpful, please share it!
Last modified: February 27, 2017