How to Juggle Homeschooling with Your Work-At-Home Lifestyle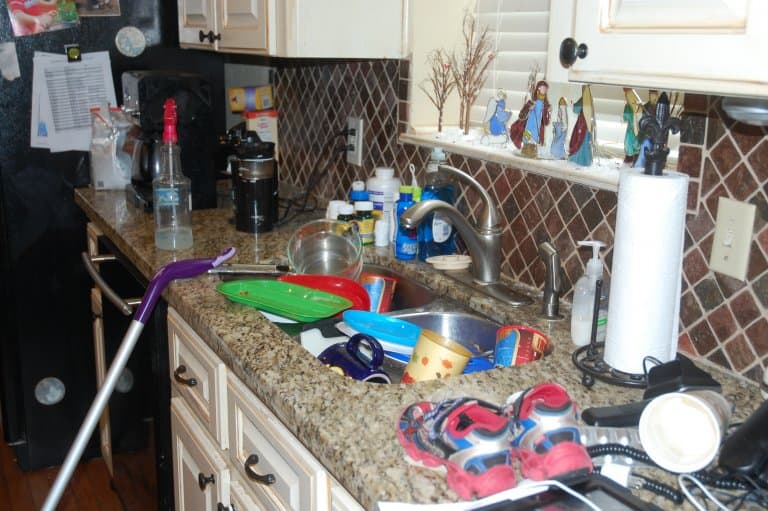 When my husband and I decided that homeschooling was the best option for our children, we did not think seriously about how much work we were already putting into our two home-based businesses. I am a freelance writer and he runs his own graphic design business. We had no clue that we were soon going to be captives in our own home.
We knew there was a potential for more flexibility than we currently had. We knew we would be able to create some type of control in our lives, and we knew that the added family time would be a major bonus in our lives. However, we were not as in tune with the level of organization we would need to have to develop success in all of the areas of our lives.
Since we made the decision, we have learned a lot through trial and error. Now, we want to share with the world what we learned in the process and prepare other families who want to live the same life we set out to live over a year ago. Even though it was difficult at first, we have managed to pull it together and create the environment we always thought was possible.
Starting your homeschool with a preexisting work at home business is not a simple task and you may need to make some modifications to the way business is handled on an everyday basis, but it is possible. Once you have everything organized, you will love the experience, even though your patience will be tested time and time again as you are adjusting.
Here are the seven most important aspects you should gain control of from day one of your homeschool, work at home venture.
Create A Strong Daily Agenda
When your children's studies come first, nothing gets accomplished in any aspect of your life. Working with a set schedule helps you create a great rhythm in your daily life. Keep in mind, rigid schedules tend to shatter quickly. Your family needs to move with the unique tasks of the day and be flexible around the day's events.
Your family needs to identify what time in the day is best dedicated to work, and what part of the day is best dedicated to homeschooling. Once you have determined this, you can work with both concepts smoothly, and sometimes simultaneously.
Your Marriage Must Be A Priority
It is easy to let your marriage fall to the bottom of the list, especially with so much to accomplish each day. Unfortunately, too many people allow their relationship to fall apart in the midst of all that is going on in life.
A strong partnership is necessary when you are trying to navigate the uncharted waters of running a stay at home work lifestyle, and when homeschooling is added to the mix, you can easily lose yourselves. The hardest times in our relationship have been caused by financial stress and business stress.
There have been many times we have almost fallen apart and considered divorce as a solution. Somehow, we have always managed to pull things back together. We have learned to make time for each other outside of parenting and work hours, even if it is just a short coffee break on the deck. Sometimes, we have had to schedule late nights after the kids go to bed. Keeping the spark alive is not easy, but it is possible.
Organize Everything
When it comes to bringing in enough cash to keep our family afloat, we realized that the only way to manage was to organize everything. We cannot afford for even one invoice to be lost in our overwhelming mountain of paperwork, and we definitely do not want to forget about an important meeting or family event.
The reason we transitioned to a work-at-home lifestyle is because we wanted to control our own lives. Until we created an organization system that worked for our businesses, and took it seriously, we were at our witt's end. Not only do we have to organize paperwork, we organize our schedule on a calendar that can be viewed by everyone, and we committed to stick to it. We also take time to organize filing cabinets, and personal organizers. We meet together on a regular basis to ensure that everyone is well-informed of the tasks at hand.
Welcome Mobility into Your Life
The ability to work on a mobile basis stretches through both homeschooling and through working at home. Using a cloud computing app allows you to access work information while you are at the park with your kids, during their recreational sports, and other events. It also allows for valuable out and about time for your kids while they are working on lessons. Your child will be much happier to complete lessons while they are at the park relaxing once a week, than if they are cooped up in the house all the time.
Develop a Realistic Point of View
We used to daydream about running our businesses from home, homeschooling our children and living in a spotless house. We dreamt of art projects drying on the table and cooking dinner as we laughed about mishaps through the day, and our kids completed their math homework at the island in the kitchen. Our reality was nothing like this. We learned quickly that it would never be our dream come true if we did not set realistic standards for everything in our lives.
While our dream is not obvious when you look at our kitchen at 10 am, we do manage to pull off all of our tasks each day. Sometimes, it is through sheer will power, other times it goes smoothly. At times, we have to make peace with the idea that dishes will not be done after meals, and they may not be done until after the next meal. It is a sacrifice we are willing to make though.
Develop Boundaries that are Clear and Concrete
You will be interrupted frequently throughout your day. While it may be difficult to come to terms with this, it is going to be part of your life. Your patience will be tested and you will be rattled to your very core. At times, you cannot be interrupted because you have an important telephone call to manage, and your family must be aware of what can be interrupted and what cannot be. My children have learned what part of my work is an open forum, and when I cannot be disturbed during the day. If I am at the dining room table working, they are free to come in and talk about whatever is going on in their day. If I am in my office, I am in do not disturb mode and they need to go to dad.
Other times, I have to set my work aside for part of the day and have uninterrupted time with my family. Voice mail has a purpose, and it is for clients to contact you when you are out of the office. Do not allow your telephone ringing to interrupt valuable lesson time, unless it cannot be avoided.
Become Part of a Support Network
There is a point where every family needs a support system. This includes work-at-home parents and homeschooling parents. There are communities you can join in your local area and online that will help you develop a sense of community and develop connections. These connections provide you with someone to reach out to when times are difficult and someone to help reassure you that things will be okay. Make sure that you give back to the community you join in the process and help those who help you through daily struggles.
There is no single way to handle managing a work-at-home lifestyle with homeschooling. However, these tips are designed to help you learn to focus on what really matters in life. While it may be difficult initially, you will thank yourself for becoming an active member of your family's life, and taking the initiative to juggle difficult tasks.