News
Updated: April 1, 2017

- by Staff
Homeschooling's Popularity Is Soaring in Arkansas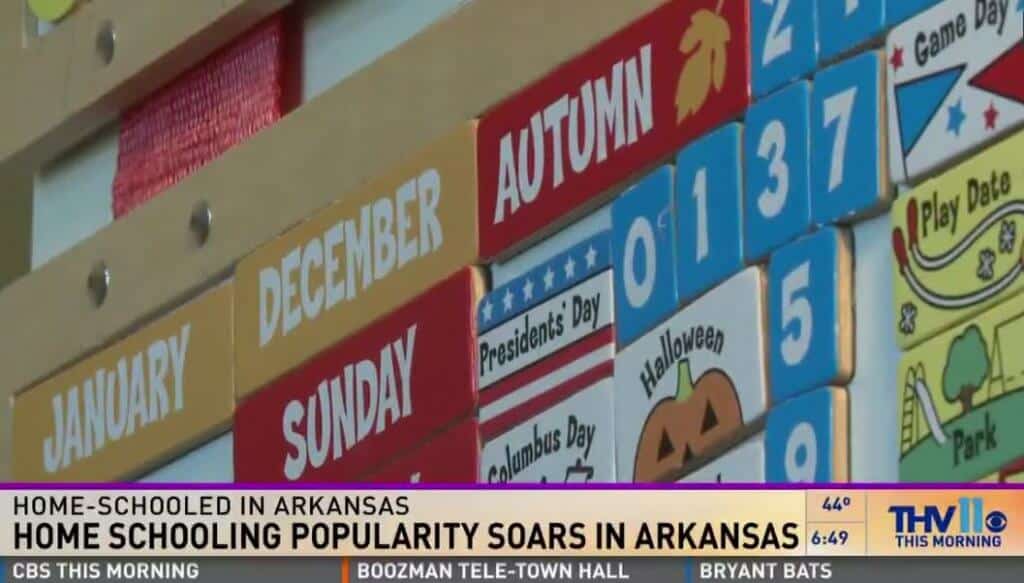 LITTLE ROCK, Ark. (KTHV) - Twenty years ago, the idea of home schooling may have seemed foreign, and for some, a little scary.
Fast forward to 2017 and home schooling is the fastest growing form of education in the country, according to the National Home Education Research Institute.
In a two-part series, THV11 is breaking down the numbers and looking into the reasons why parents are choosing a different path for their children's education.
Just like most high school seniors, 18-year-old Grace Oliver is looking forward to graduating and heading off to college.
"I think I'm going to major in psychology and graphic design," Grace said.
However, her path to graduation day was different than most of her friends.
I think, at least for me, I learned so much better being home-schooled.
Grace, along with her brother, were both home-schooled growing up.  It was a decision her mother, Holly, says she made early on.
"I knew she had some things that made her do her work just a little bit more slowly and with home schooling, she could do her work at her pace. There wasn't anything school could provide that we couldn't provide," Holly said.
Home schooling is growing exponentially across the country, Arkansas included. According to the State Department of Education, during the 1995-1996 school year, there were 5,755 students enrolled in home schooling. 10 years ago, that number more than doubled, with 13,814 students home-schooled. 20 years later, it has nearly quadrupled, with 19,229 students being home-schooled last school year.
I do see more parents making that choice

— Cindy Hogue
Cindy Hogue is the Director of the Office of Educational Options at the Arkansas Department of Education.
She said while the numbers may shock some people, the increasing popularity of home schooling shouldn't come as a surprise.
"There is a lot of curriculum out there. There are so many support groups to help parents now. So they feel more secure doing it. They aren't all on their own like they used to be," said Hogue.
Hogue said she is not surprised home schooling is the fastest growing form of education. Public school enrollment is growing by 1 percent in the United States each year. Home schooling is growing by 7 percent each year. Hogue said it's the freedom to choose another means of education that is appealing to many parents.
"As far as the education that goes on, the state dictates a lot of what is being done in all the public schools. Home schools, it is up to the parents," said Hogue.
"I always tell parents when they are starting home-school that they are the teacher, they are the principal, and they are the whole school district."
Hogue said with home-based education now bordering on mainstream in the United States, expect the numbers to continue to grow.
"We are already up to 19,000, well almost 19,000 since the first of the year. We will be well over 20,000 this year, I'm sure," said Hogue.
While it may not be the path for everyone, Holly said she is grateful where it led her daughter.
"She is ready to go with 31 hours of college credit and she has a scholarship to go to Ouachita. There was nothing that home school held her back from," Holly said.
The number of home-schooled children in Arkansas saw its biggest increase in five years during the 2015-16 school year, up 11 percent from a year earlier.
This article was first published at thv11.com.
Published on February 27, 2017 | Updated April 1, 2017