Kung Fu Panda 3 Educational Movie Guide for Students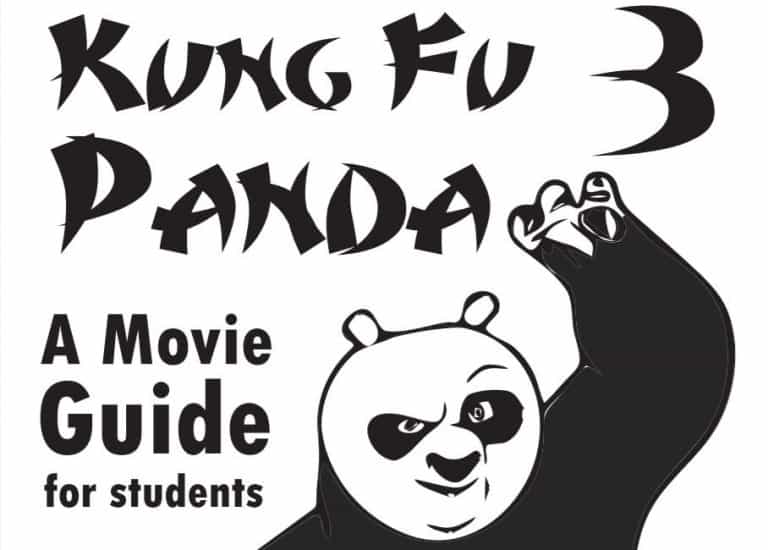 Today's post is one-of-a-kind and something totally new for the Commons section. Travis from K-12 Movie Guides produces high quality movie guides for many popular movies. These guides were designed to be used as an accompaniment when teachers show movies in their classroom.
Travis has 10 years of teaching experience and produces guides that transform movies into educational opportunities. These guides are not normally free or in the public domain, but he was generous enough to release his Kung Fu Panda 3 guide as a Homeschool Base Creative Commons resource.
Here is the link to the Kung Fu Panda 3 movie guide PDF. The PDF is 4 pages and includes 12 high-level short answer and essay questions. There is no answer key because most of the questions are open-ended and encourage independent student thinking. While analyzing the film, students should constructing their own interpretations from the characters' dialogue and behavior.
If you appreciated this PDF, make sure to check out Travis' website and leave him some constructive feedback if possible!