LipSense Color Chart
Discover your favorite LipSense lipstick and lipgloss colors by with these useful charts.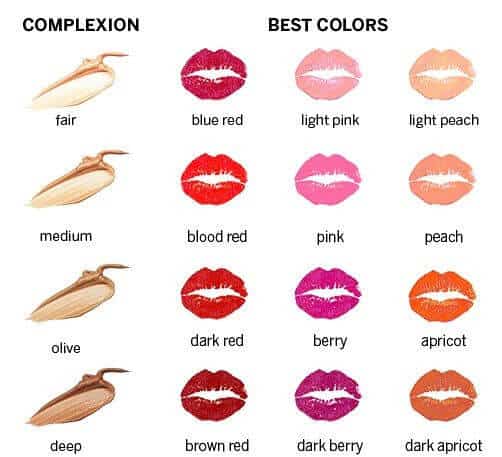 So, you've heard about the waterproof, smudge proof, and all-around long-lasting lipstick sensation, LipSense? This lipstick doesn't need reapplication, and it will last for up to 18 hours! When lipstick lasts this long, you better enjoy the color!
The Pinterest image below is a LipSense color chart that will help you choose between the many available options. I think color charts are incredibly helpful, particularly for women and moms that hardly ever wear lipstick. Because I was raving so much about it, I convinced several friends who hadn't worn lipstick in years to give LipSense a try. When you're unsure about trying a beauty product from the get-go and your makeup cabinet is dusty, you definitely want to take some time to browse through your options.
Readers also liked: Want a cheaper alternative to LipSense?
LipSense Color Chart Image
For LipSense fanatics like me, these charts give me a chance to plan out my next purchase!



Click here to pin the image above to Pinterest.
LipSense has been around since the 90s, but they achieved widespread popularity in the past few years. They are so popular that most of their products are sold out, and some have been discontinued in order to scale the production of the most popular ones!
As of right now, all of the limited edition colors are out of stock or have been discontinued.
Make sure to always check the availability of a lipstick color before you get your heart set on it!
List of Color Names with Descriptions
Party Pink
Nude
Plum
Dark Pink
Light Bronze
Red Cherry
Blush
Salmon
Dusty Rose
Concord
Roseberry
Sheer Berry
Sheer Pink
Moca
Blu-Red
Fuscia
Cranberry
Brick
Currant
Neutral
Peach
Beige Champagne
Pink Champagne
Gold Champagne
Coral Ice
Fire N Ice
Spice Ice
Pink Ice
Mauve Ice
Rose Ice
Persimmon
Summer Sunset
Coral Reef
Burnt Orange
Shimmers
Pink
Bronze
Gloss colors
The lip glosses are great moisturizers -- which is important because of the quick drying alcohol in the LipSense color. The gloss will keep your color vibrant for much longer than without.
The available colors for gloss:
Glossey Gloss: This is the most popular/common color gloss.
Matte Gloss: Just like it sounds. Moisturizing gloss without the sparkle and shine.
Pearl Gloss: This is the glossey gloss with a slight modification: a pearl shimmer.
Layering Colors from the Chart
One of the best things about LipSense, or one of the worst things, is that it takes 3 layers of color application. The color dries incredibly quickly which means this process doesn't last as long as it sounds.
The three applications of color will give you an opportunity to layer different colors. So, if you buy a multitude of colors, you'll be able to mix-and-match and create a unique color. Unfortunately, this takes trial and error and I haven't found any easy color charts for combos.
From Our Home to Yours
See more
Lifestyle