8 Amazing Smudgeproof Alternatives to Lipsense
I've tried LipSense. Its incredible. But there are alternatives that are 1/2 the price... and just as good, if not even better.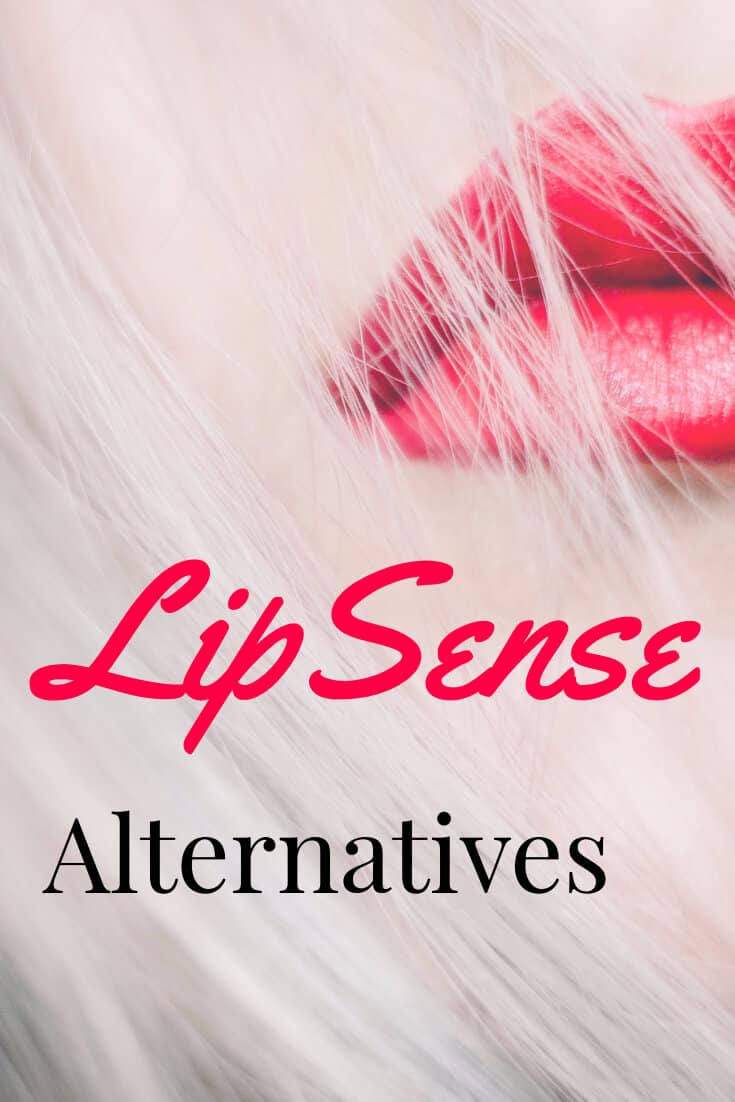 After hearing a lot about LipSense, through Facebook groups and other social media, I decided to find out what the rage is. It is a smudge-free, kiss-free, long lasting lipstick. It sounds like the ideal solution for moms that enjoy adding a flair to their appearance but don't have time to manage their appearance throughout the day. The only time I'm able to worry about my appearance is in the morning.
LipSense is so popular because a number of social influencers and bloggers decided to adopted and promote it. So how does this stuff work?
It lasts for the longest amount of time if you apply 3 coats. It should still be on when you fall asleep. Lipsense does a great job of marketing themselves as "the only" brand that can make a lipstick that doesn't kiss/rub/smudge off. Just because it seems innovative doesn't mean there aren't alternatives that didn't gain viral popularity.
Lipsense Alternatives
The LipSense starter pack is usually $55. Each individual color is $25. Some people are becoming "distributors" just so they can get a discount. $25 per color is not something I can personally justify. (Not to mention needing to buy more gloss.) I've seen some of my friends wearing alternatives, so I decided to try them out for myself and make a list. You can find the price and colors by clicking the link which will take you directly to Amazon.
About the table
The "Lasts for:" column does NOT list how long the product claims it will last. It lists how long it actually lasted. This should give you an idea of the quality of the product, but know that you might experience different results.
The "Oz. cost" represents the cost per-oz, not the individual product price. This is what you are actually paying for. Our $-$$$$$ rating is an abstraction based on the real numbers and data we collected. However, because prices change, we never "hard-list" an item's price. Just click the link to check an updated Amazon price. Your local pharmacy, drug store, or supermarket might also have lower prices.
Ease of Use could be a bit more specific, but for simplicity sake we dumbed it down for the table.
I know you're busy, so here are some quick insights (both pros and cons) into the top products:
CoverGirl Outlast
60 second dry time
Very glossy
Over time, it fades in vibrancy
Tons of colors to choose from
Revlon Colorstay Ultimate
By far the most moisturizing lipstick
Doesn't feel like lipstick, you'll forget you're wearing it
So, so smooth
No smudge, no bleeding
Lasted all day
Maybelline Super Stay 2-Step Lipcolor
Thick formula
Lasts for an incredibly long time
30 color options!
Mac Pro Longwear
Formula goes on smooth, stays put, and it's bright and vibrant
Zero smudging, quick drying, and a smooth formula
Make sure to clean lips beforehand
Better gloss than LipSense
Not a cheap drugstore brand, but still cheaper than LipSense
L'Oreal Infallible Pro-Last
Fades after about 8 hours, but the color itself is amazing!
Goes on smoother than most
Rimmel Provocalips
Thick formula
Flaking if you don't condition your lips
Put coconut oil on beforehand!
Not as many colors to choose from
LipSense
Fastest drying
Has alcohol
Vean and non-GMO
3-layers means you can layer colors
Revlon Overtime Lipcolor
TONS of options
Easy to find in stores and online
Great gloss
Colors fade
Lasts 16 hours -- pretty much the advertised length
Wet N Wild Megalast

Does not last the 8 hours it claims
No gloss
Thick, chunky, and flaky
You'll find dry spots
Kiss-proof, but not 100% smudge proof
Put some coconut oil on to condition lips beforehand!
2 Responses to "8 Amazing Smudgeproof Alternatives to Lipsense"