LipSense Obsession: Incredibly Long Lasting Lipstick
Didn't Einstein say that the definition of insanity is doing the same thing over and again
and expecting your lipstick to stay on?
I know he said something to that effect. Lipstick takes time, dedication, and reapplication a half a dozen times a day. I can't put it on and forget about it.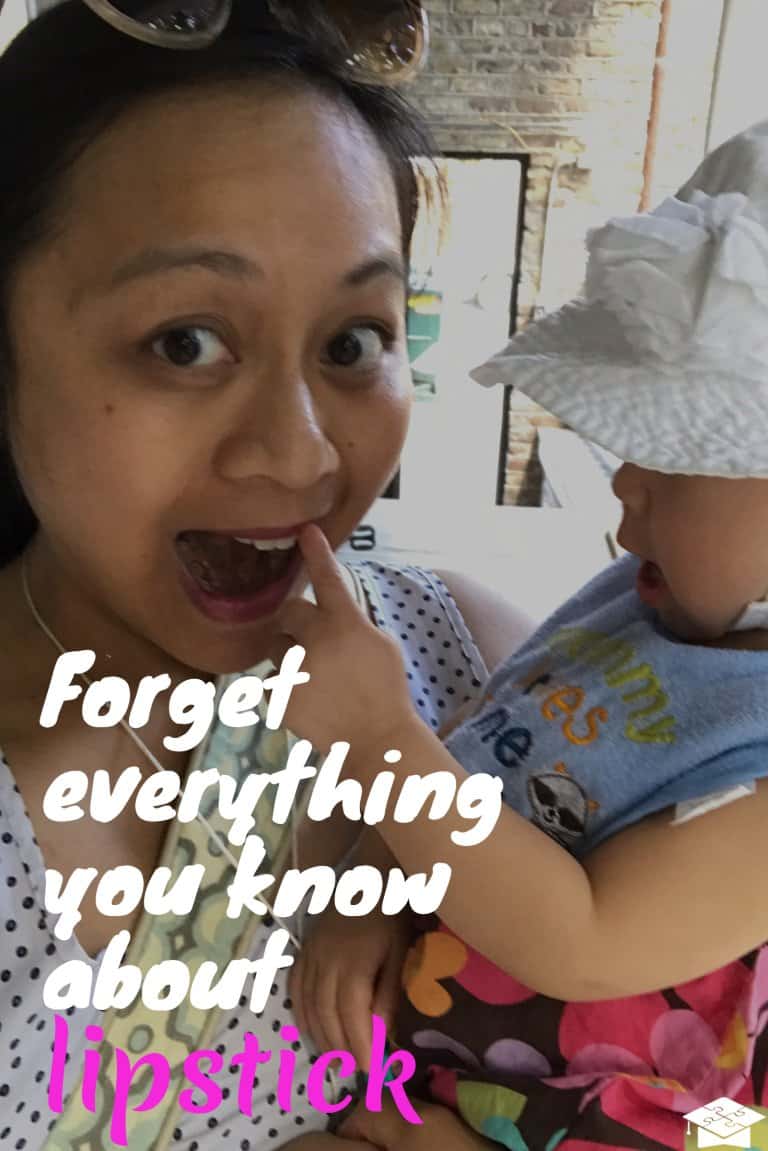 When I wear traditional lipstick, I have to always be conscious of it. When I live a little and eat or drink with lipstick on, that will be the day I have lipstick all over my teeth or smeared across my cheek.
Forget Everything You Know About Lipstick
I want you to dream with me and imagine a magical lipstick that you can put on that will last for hours without rubbing off, smudging, or budging. It will last through ten cups of coffee, kisses, eating breakfast, lunch, dinner, and the kids' excess Halloween candy you still have hidden in your closet. It will even still be on at the very end of the night after a few well-deserved glasses of wine.
It may even be there in the morning.
It's not a dream. This magical lipstick exists! It's called LipSense.
It is the new hot trend amongst busy and bedraggled moms everywhere. Most people are unaware that this magical lipstick has been around since the 90's! It is the original long-lasting lip color. All the other lipsticks are lying. Don't believe that BuzzFeed article, those hipsters have no idea what they are talking about. Nothing works like LipSense. LipSense is part of SeneGence beauty and skincare line that has a host of other products, but today we are going to focus on just our lips. We are busy homeschool moms; this is all we have time for right now.
LipSense Review
What I absolutely love about LipSense is that I put it on at the beginning of the day and then I completely forget about it. I've had hectic days and the only thing that made me feel like I had a little bit of my life together was when I glanced in the mirror and saw that I still had lip color on.
I've even woken up the next day and still had lip color.
There is nothing like waking up dog-tired and looking in the mirror and seeing myself less haggard as I normally would be because I still have lipstick on. It's like my fairy godmother visited in my sleep and put lipstick on me just so I could wake up happy.
Tutorial: Directions for how to apply LipSense
Wearing LipSense is an easy two-step process. No, you won't actually need to find your fairy godmother for this. Save her for harder tasks like getting your kids to clean their rooms or to get along.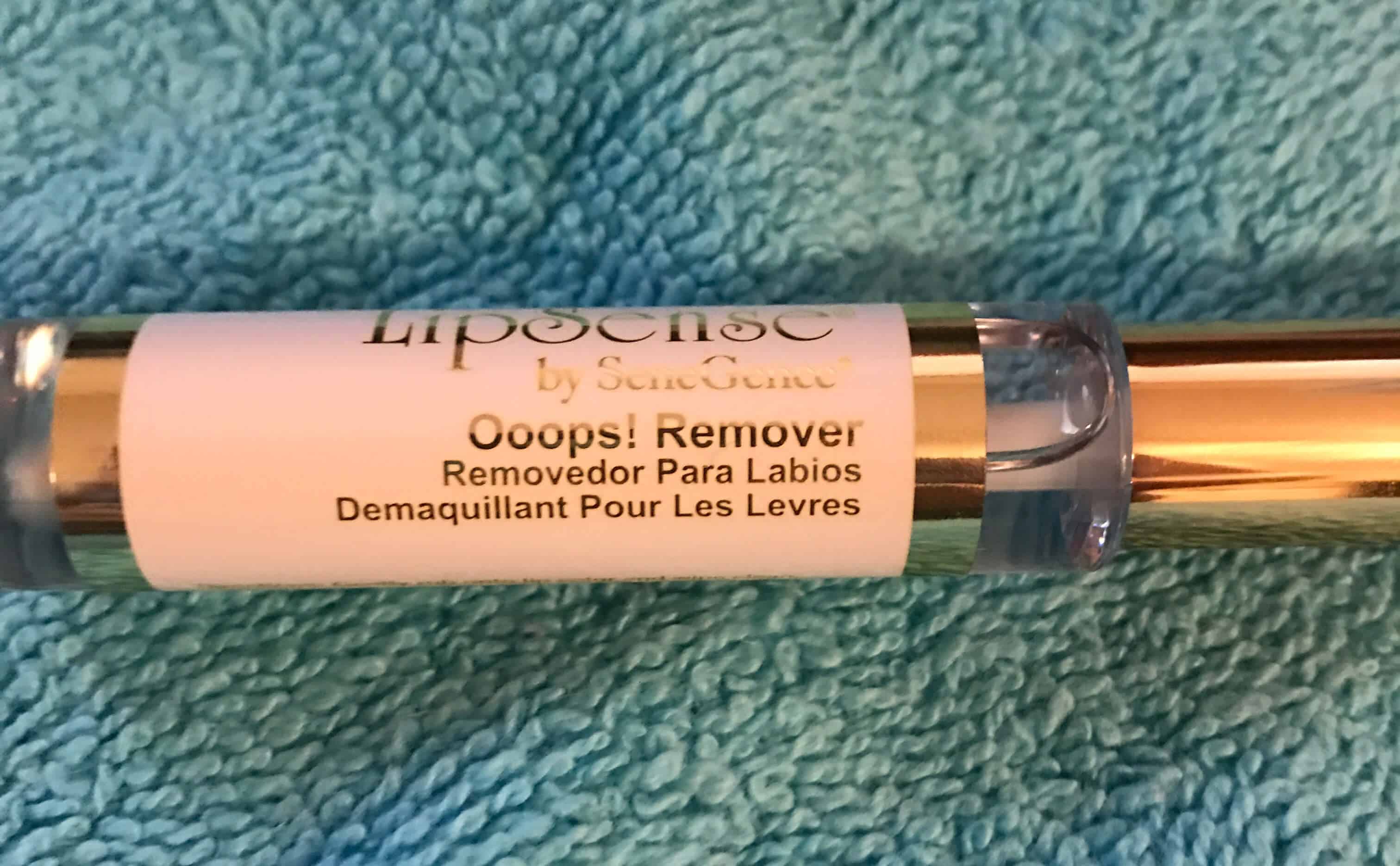 Because LipSense can stay on anywhere from 4 – 18 hours, you must take care with application. This isn't a lipstick you want to put on in a moving car, but if mom duty calls and you must, don't worry you can buy Ooops! Remover for when you accidentally color out of your lip lines.
Step 1: Putting on the liquid lip color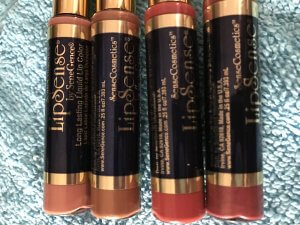 You can use the tip of the applicator to line your lips as you would with a lip liner and then fill in the rest. Do not move the lip color applicator back and forth across your lips. Just press and glide. Resist the temptation to immediately press your lips together. Your lips will be sticky.
Lip color ingredients
The liquid lip color is made with SD Alcohol 40. This alcohol evaporates from your lips and leaves the color behind. I will warn you. If your lips are dehydrated, your skin is damaged and you will feel a tingling sensation from the alcohol.
Step 2: Applying the SeneGence gloss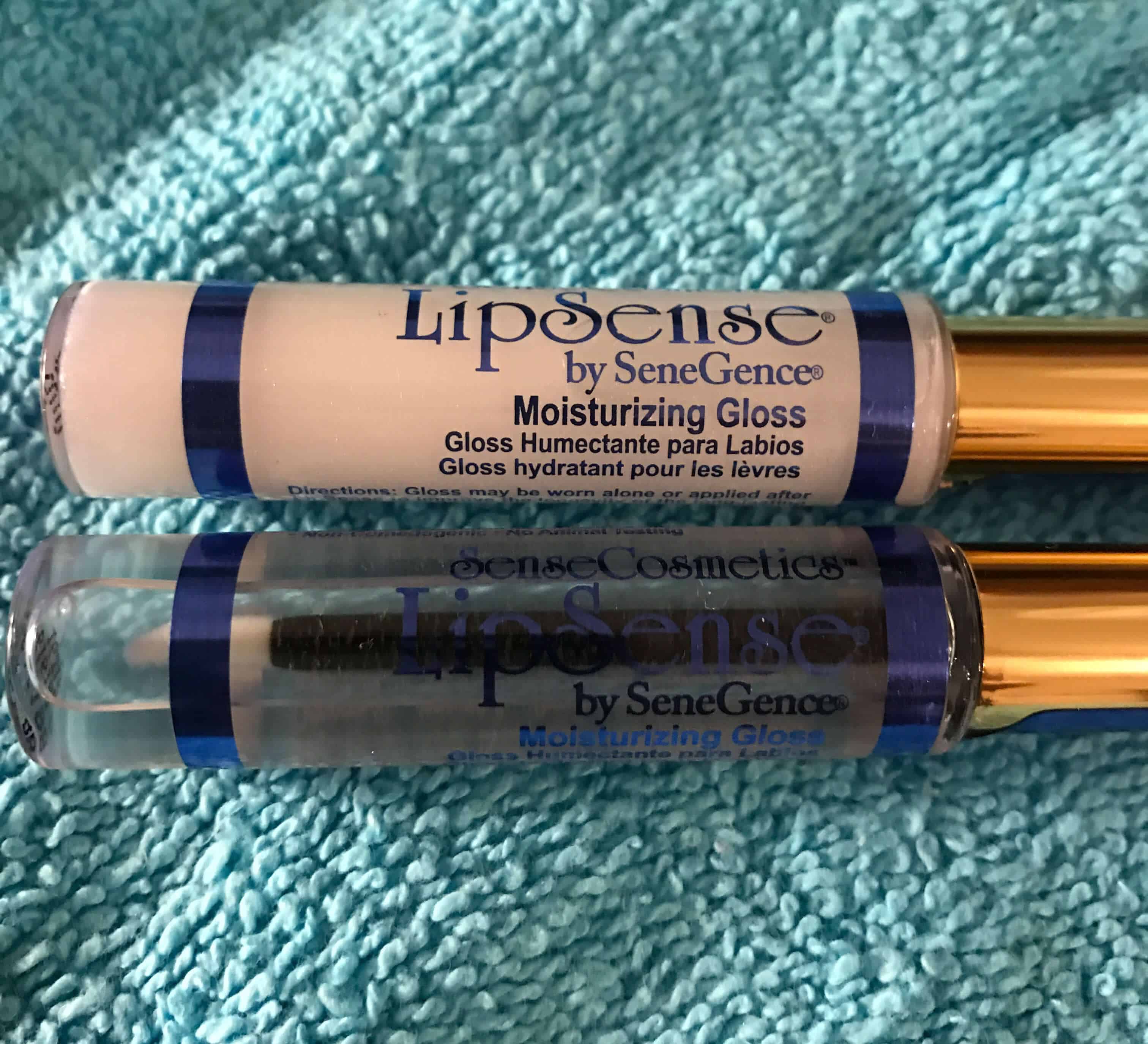 Next, apply the gloss. Now you can press your lips together. You may be tempted to just wear the lip color without any of the glosses. LipSense's long lasting power only works with the lip color and gloss together. Also, the lip color has alcohol remember? Without the moisture from the gloss, your lips will suffer and get dehydrated.
SeneGence gloss ingredients
The second step is putting on the SeneGence gloss. The gloss made with Vitamin E and Shea Butter provides the moisture you need in healing those damaged lips and preventing them from ever getting in that poor shriveled shape again. As your lips heal, the tingling from the lip color will go away.
LipSense Colors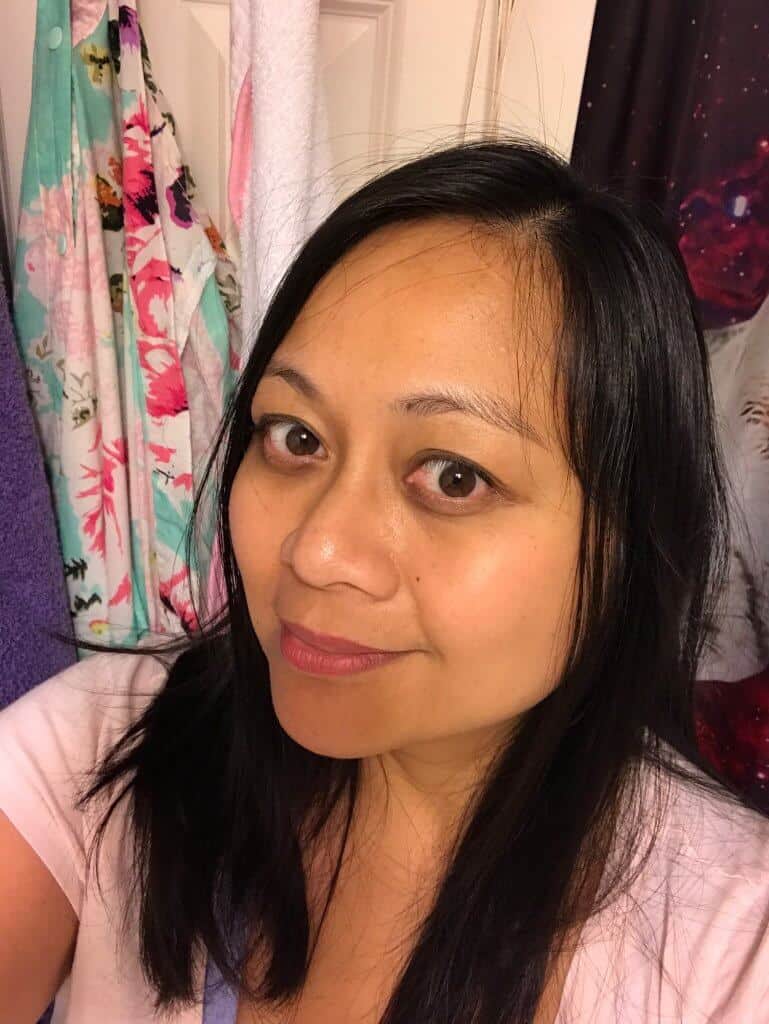 What's awesome about LipSense is that you can make your own colors. Although there are currently over seventy different lip color shades, SeneGence is paring down its selection due to the high demand of this awesome product. They, of course, are being smart about it and eliminating colors that are too similar.
If you've seen any LipSense color chart out there, you will see how many are quite similar to each other. Even with thirty-six shades, you will still have lots of options of different lip looks. I listed my personal favorites and the best selling colors below. For a full selection, you'll want to check out the LipSense color chart.
My personal favorites
Top selling LipSense colors of 2017
Bombshell – Yellow based color with shimmer
First Love – Neutral color with no shimmer
Praline Rose – of course, this one made the list! I had to patiently wait a few weeks for Praline Rose because people love it as much as I do.
There are also fourteen different kinds of gloss!
14!!! Too many options! The most popular ones are:
These fourteen different kinds of gloss will change your lip look even more. I'll tell you how.
How to multiply the number of LipSense color possibilities
Let's say you buy one LipSense lip color, for instance, the beloved Praline Rose. You can wear it two different ways with Glossy Gloss or Matte Gloss.
Let's say you buy another lip color, Napa. You can then layer Napa and Praline Rose with each other to create another unique color. Then add Glossy Gloss or Matte Gloss for two different looks.
If you are not feeling like wearing any color at all, the glosses look great alone.
With just two lip colors and two glosses, you can have eight different lip looks. Best of all, one lip color tube can last up to six months since you won't be constantly reapplying throughout the day.
Think of all the money and time you will save!
The best 30-second makeup for busy moms
As a busy mom, I often forget about taking care of myself. LipSense is not a full day at the spa or a beach vacation, but it is just one tiny thing I can do for myself.
The act of putting on lipstick actually makes me feel good. I may not be going anywhere fancy, but I'm taking time to look at myself in the mirror and do something for me. LipSense is 30 seconds of quiet time I can have with myself.
So, I may have stains on my shirt and my hair is unwashed… but look at how GREAT my lips look!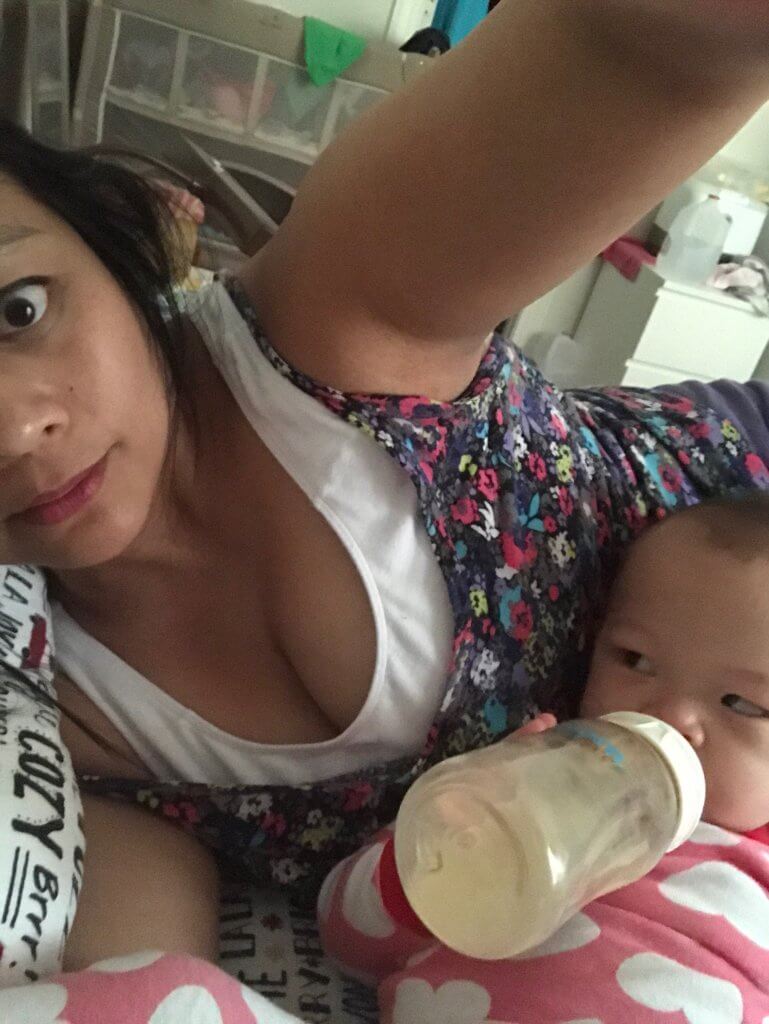 Is LipSense too expensive? Don't want to order from a distributor or from Amazon? You should check out these great LipSense alternatives.
From Our Home to Yours
See more
Lifestyle