Online Teaching Resources for Canadian History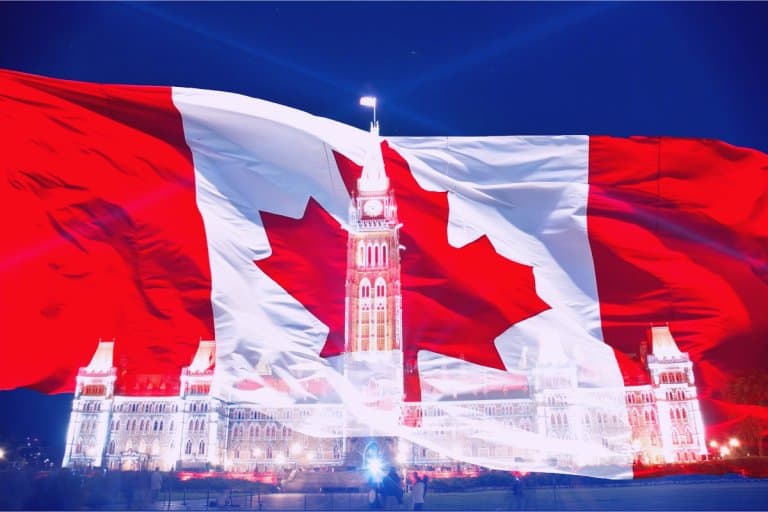 On July 1st, 2017 Canada marked its sesquicentennial. The occasion of the 150th anniversary was met with mixed emotions but did bring the history of the relatively young state to the fore. Here are some online teaching resources that are inclusive, comprehensive, and engaging!
History through murder mysteries?
My absolute favorite online resource for teaching Canadian History is Great Unsolved Mysteries in Canadian History. This bilingual (English and French) site includes information on unsolved mysteries that provide engaging history lessons about the specific time and region or setting of each crime.
Great Unsolved Mysteries in Canadian History
Features for students include Mystery Quests tailored to specific age groups, videos, photographs, and archival evidence. Features for teachers include downloadable Whiteboards, printable documents such as "Key Concepts" and "Foundational Ideas" as well as teaching guides and interpretations for each mystery. Another useful feature "Curriculum Connections" includes a drop down menu where educators can select their province (Canada only) and find a list connecting specific grade and subject requirements that each mystery fulfills.
Favorite Mysteries
The mysteries include evidence of a Viking Settlement (featuring an archaeological site) -- was this the fabled Vinland described by the Vikings? Other mysteries featured on the site bring us to Nova Scotia (1863), Cariboo Gold Mine (1864), the massacre of the infamous Black Donnellys (1880), and the murder of the widow and son of the Redpath family (1901). A few others include:
Torture and the Truth -- Explores the case of Marie Angelique, an African slave accused of setting a fire in Montreal in 1734.The site offers original documents from the trial and period documents that give students insight into 18th-century colonial society and slavery in Nouvelle-France.
Who Killed William Robinson? -- Provides a rich social history of the various groups of people living on Salt Island in the 1860s as it investigates the murder of three Black men, including William Robinson. Robinson had come to the colony in the 1850s, fleeing slavery in the United States. A First Nations man names Tshuanhusset hung for the crime, but was he in fact guilty?
Death on a Painted Lake: Who Killed Tom Thomson -- Thomson is considered by many to have been one of the most influential Canadian painters of the 20th century. He was last seen alive on a July afternoon when he went out in his canoe. A week later his body was found, but questions remain about who in fact found his body and whether his death was an accident, a suicide, or a murder. Viewers are invited to read about the tragedy, to read biographies of people important in Thomson's life and actual images from diaries and investigators' notes. The associated quest designed for students aged 11-14, provides step by step assignments and tasks geared toward understanding and evaluating three competing theories about what happened to Thomson.
Death of a Diplomat: Herbert Norman and the Cold War -- A look at Canada during the Cold War through the apparent suicide of civil servant Herbert Norman in 1957.
Each mystery includes visuals, archival materials, and activities including the interactive "Webquests" mentioned above. These "quests" invite students to assess evidence, collect and analyze material, differentiate primary and secondary source material. Each quest includes a number of tasks and paths geared to specific age groups -- 7-10, 11-14, and 15-17. Teachers' guides are available as PDF downloads for each quest.
Websites and articles
Turtle Island: The Original Name for North America by Miighan Kurt provides a brief account of the land from the perspective of the first people known to have populated the land that includes Canada.
Indigenous peoples and communities is a site maintained by the federal government of Canada which provides links to many informative articles and resources pertaining to Indigenous peoples in Canada including maps and information about the main groups of Indigenous peoples as recognized by the government. Material designed for young learners can be found on the "Kid's Stop" page which features games and lesson plans.
Legacies 150 is a collection of interactive photo and illustration essays that tell stories about Canada over the past 150 years (1867-2017). The stories include that of David McKinstry and his husband as they try to adopt a child; tales of indigenous resistance and connection to the land; a deaf mother and her relationship with her son; and several others that are worth looking at. The collection was put together by the National Film Board of Canada to commemorate the sesquicentennial: http://www.collectionscanada.gc.ca/canadian-state/index-e.html
Library and Archives Canada is available in both English and French and offers thirty digital images and a series of videos that are free to view online. If you are in the area you can also book a tour. Searchable databases are also open to the public online.
Documentaries
The National Film Board of Canada, founded in 1939, offers documentaries about Canadian history, animations, and learning resources.
The Vinland Mystery. Made in 1984, this short documentary examines the findings of the only known Norse site, Vinland. 29 minutes.
A 2012 documentary Status Quo produced by filmmaker Karen Cho uses archival material and contemporary stories to examine the role of feminism in shaping Canadian society and the lives of women in Canada.
The collection includes older documentaries such as New England and New France and Canada and the American Revolution. These two hour-long documentaries, both made in 1967 (the year of Canada's centennial) look at key periods that led up to the dominion of Canada and are at the same time historical artifacts in their own right.
An even older offering, John A. Macdonald: The Impossible Idea (1961) presents a fictional account of John A. MacDonald and his rise to power. Macdonald was "Canada's first Prime Minister and one of the Fathers of the Confederation, MacDonald didn't enjoy an easy political career. When he first shared his vision of a Dominion reaching from sea to sea – an audacious proposal regarded as uncertain even by his supporters – his opponents derided him."
Additional Resources
Open Access Textbooks
Written as introductory survey textbooks for first-year university students, these textbooks by John Douglas Belshaw are available under a CC-BY 40 license and are available for download in a variety of formats including PDF and EPUB:
As you can see, there is a wealth of material about Canadian History available online. The above just scratches the surface. I hope it will be enough to inspire your young learners!