11 Best Robots for Kids & Build-Your-Own Kits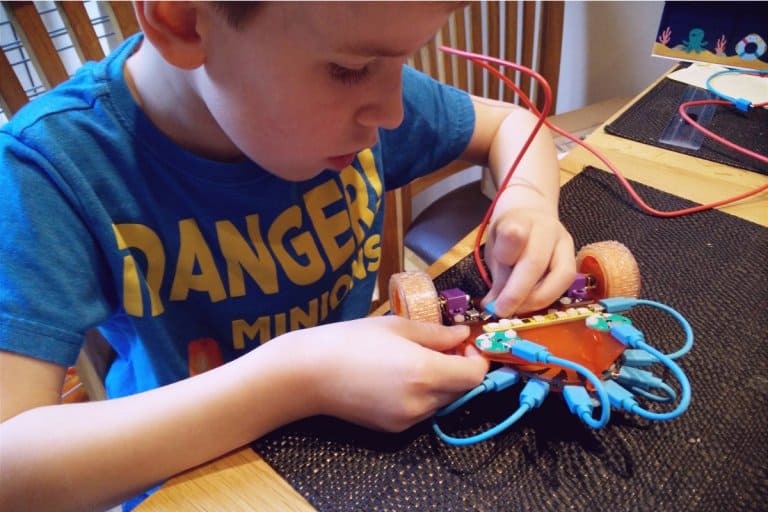 One of the most exciting things you can do is teach your child the basics of robotics. Children love to be creative, and they love to be hands on. So why not use one of these amazing robotic kits and teach them to love engineering?
Whether your child knows it or not, they love engineering. They love building things just to see if their concept works. And if it doesn't work, they try again. Build your own robots can teach your child to follow intricate directions and provide them with the feeling of accomplishing something intricate. After they are finished building it, they have a fantastic new toy to play with. Not only will they have a reminder of what they have accomplished, but they will also learn to respect the effort that goes into creating them.
The Best Build-Your-Own Robot Kits for Kids
There are a lot of engineering projects for kids, but there is no project more exciting for a child than building their robot. This list of best robots for kids covers a variety of ages. Each robot can be built, programmed, remote controlled, or used as a pull back toy. When you are approaching the concept of robotics, make sure to take your child's age into account. You should also take their interests into account because these robots come in all shapes and sizes. (Some even look like animals.)
If your child can build with legos, they are ready to start building more complicated projects. Here are 6 of the most popular robotic kits for children between the ages of 6 years old to 12 + years old.
The Best Robot for Ages 6+
This robot was designed for children who are developmentally at least 6 years old. The reason we have them noted as "developmentally" 6 years old and up is because there are small parts included in the pack.

Although it was designed for children 6 + years old, this robot has a lot to offer. The
ZOOB BOT consists of over 50 pieces
, which makes it a great beginner robotics project. Don't worry -- these 50 pieces are more like Legos than the components of a car engine. Your child can snap the pieces together in hundreds of different ways. Younger children have the hand-eye coordination to carry out the actions necessary to complete the project with minimal instructions from parents.
Batteries are optional. However, the kit does include batteries for the eyes, although these are not required to make the robot move. The robot moves based on a pull back motor, like a child's toy car.
Since the robot is made up of pieces that snap together, like gears, joints, and axles, little hands can easily handle the project on their own. The toy includes instructions to create four different robots, but with a little bit of experimentation, your child can come up with a lot more robots. All it takes is a little bit of creativity and some time to experiment with the parts.
Recommended Robots for Ages 8+
These robots are perfect for children ages 8 and older. Kids at this age are usually considered beginner to intermediate builders.

This robot is the perfect learning opportunity for all beginners at least 8 years old. The 
Dash Robot
is an amazing toy that seamlessly involves kids in programming and robotics. It teaches kids
basic coding principles
and even how to operate apps on various devices.
Aesthetically, this is one of the most adorable robots I have seen for kids. Well...that is if you don't rip the box open before they do. Once built, almost any mobile device can remotely control this robot. It makes noises, lights up, and it is even able to avoid obstacles on its own. With a little bit of coding, this robot can even learn to respond to voice commands.

The
4M Tin Can Robot
is simple to assemble, and it is guaranteed to be low-cost. In addition to teaching your child about robotics, it will engage them with the
principles of recycling
. This kit comes with everything you need to create the most adorable robot imaginable, except the empty aluminum can.
The end result? The most adorable little robot that wobbles and walks across the room. The movements are so cute that your child will love this robot for a long time to come. I think the best aspect of this bot is that it isn't overly complicated, but still gives your little scientist a head start at creating things out of recycled parts.

Even though this robotic kit is from the renown Smithsonian, it is not overly complicated.
The Smithsonian Science Activities Robo Spider Kit
was created for children 8 and older to learn the beginning stages of robotics, while they develop a
love for insects
. This robotic engineering project is an excellent way to build beginner skills in design.
Not only can your child build a working robot, but they can also have fun playing with a spider that doesn't make mom scream! To make this project even more fun, your child gets a cool color poster to hang on their wall!

With this brand name, you can't go wrong. The
Thames & Kosmos Remote Control Machines
is a robotic kit containing enough materials to build
ten different robotic machines
. It is rated as an intermediate level activity, so you may want to start your child on the simpler projects first.
Your child can mix and match the pieces to create different robots, even ones that are not in the manual.
The kit also includes an infrared remote control that allows them to control up to three separate motors, or robots at the same exact time.

If you are looking for an engineering project that will instantly make you the "cool parent," a
4M Doodling Robot
 is the best way to ensure yourself a spot on that list. It is considered simple, artistic, and low cost. (
But no one would ever guess that it was low cost.
)
If your child loves engineering or has shown an interest in engineering, you will enjoy watching your child work on the various projects designed for the 4M. The best part is, just like the bot itself, none of the projects are expensive and each helps your child develop critical thinking, design skills, fine motor skills, and coordination.
The completed robot can be built, taken apart, and rebuilt using different designs. Part of the fun in making this robot is taking it apart and redesigning it using different patterns.
This single robot is a lesson that will continue teaching your child for quite a long time.
Best Robots for Ages 9+
These robot kits are made for children who are age 9 and up, unless they have previous experience building robots or other engineering projects.

This
11 in 1 Programmable Robot Kit
robot allows your child to try out many different types of robots. At least 11 robots can be built with this kit. Some of these bots incorporate
Arduino programming
which is a valuable skill to learn at an early age. At the very least, each toy robot is a lesson on basic mechanics.
I love the features of this bot. Your child will learn how to create rubber band gun robots, interactive game robots, and even edge-detection robots. Click here to see the product page and find out all of the other skills your child will learn from this kit.

The
4M Table Top Robot
kit is very inexpensive just like the 4M Doodling. It is one of the easier bots for your child to assemble.
This awesome little robot requires batteries when it is complete. It features functions that allow it to walk across a table when it is turned on, and sensors enable it to recognize when it gets close to the table edge. Once it reaches the edge of the table, it turns and goes in a different direction.
If you're unsure about purchasing a toy robot, this is a no-brainer because it isn't overly complicated, includes unique functionality, and is extremely affordable.
Two Top Robots for Ages 10+
These robots require either adult assistance or previous experience working with robotic kits.

The
Kuman Project Complete Starter Kit for Arduino UNO
is amazing little robot starter kit is something that any ten-year old will love. It is the best way to introduce pre-teen to robotics and programming.
This kit has 44 different components, and since it is a more complicated robot, it comes with a full tutorial CD. This CD shows the various projects the kit is capable of making, as well as the source code that is used to program the robot to do amazing things. It focuses on intermediate to advanced coding, which allows your child to develop amazing skills they would not be exposed to anywhere else.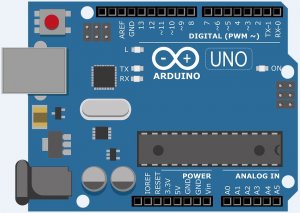 Don't let the mention of "age 10" deter you from purchasing this toy for your college bound engineer. Even adults will enjoy this robot.

The
LEGO Mindstorms EV3
is one of the best robots that can be found online for children age 10 and up. It is a little more expensive, like any other Lego product or Lego Robotic kit. This product is a definite upgrade from the typical world of Lego. After the robot is built and coded, your child can control it directly from a smartphone or computer.
The Best Starter Robot Kit for Age 12+
You will want your child to have some experience working with robot kits before they approach this robot kit. The robot kit is the perfect introduction to coding as well.

This
Makeblock Starter Robot Kit
 is ideal for children who are 12-years-old and over. It is not only fun to build the robot, but it gives your child their first look into electronics. Your child will also learn the basics of Arduino programming. The kit can be used to build either a three wheeled robotic car or a robotic tank. It all depends on what your child is interested in making.
If your child loves to build robots, or you are hoping to introduce them to the skills of robotics and mechanics, these robot starter kits are exactly the first step you should take. The more your child practices, the more advanced robotic kits you can provide them.
From Our Home to Yours
See more
Reviews