The Book Of Cheese
What is not to like about that book title?
From a series of books called The Rural Text-Book Series, The Book Of Cheese is a manual and a history of cheese-making.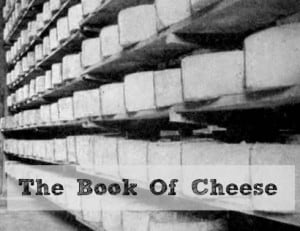 The book is written for older students and adults, so it would work great for a high school course or a project on homesteading.
There are chapters on making curd, coagulating materials, soft cheeses, hard cheeses, cheese industry, and even cheese marketing.
Black and white photographs sprinkle the pages, along with great illustrations of cheese-making tools.
Download The Book Of Cheese from gutenberg.org.