The Seashore Book
Another book illustrated and written by E. Boyd Smith!
Join Bob and Betty as they spend their summer at the seashore with Captain Ben Hawes. They will learn all about the goings on of a shipyard, how to dig for clams, and hear sailor stories about adventures at sea.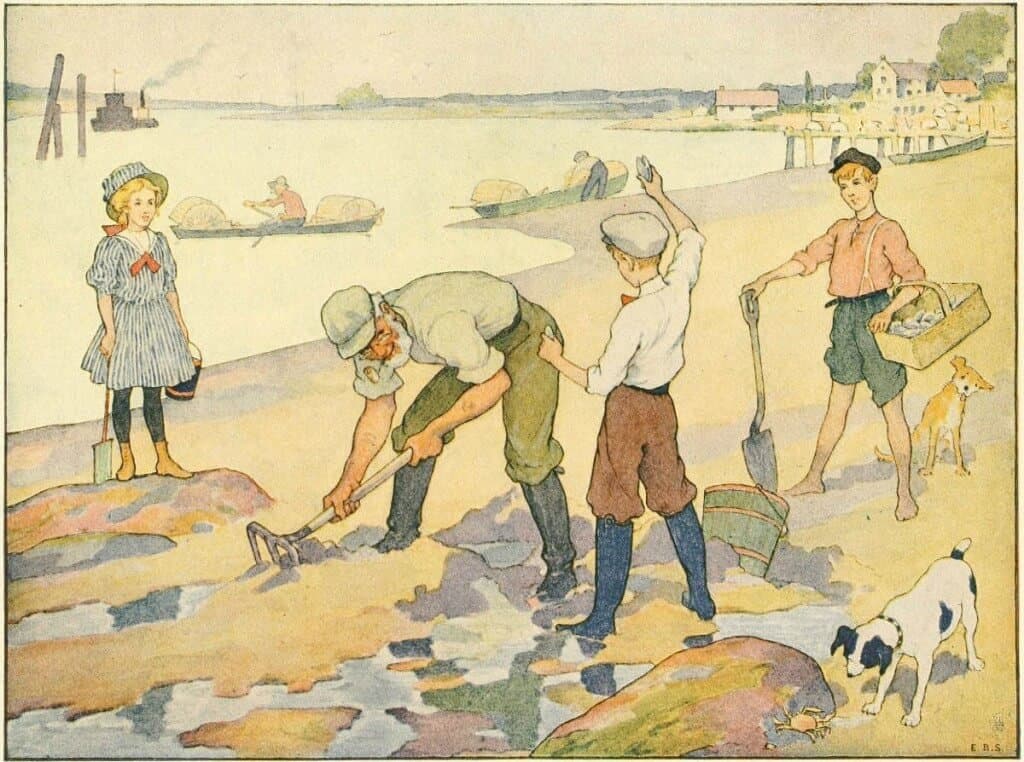 With color and pencil illustrations. Written for elementary age children – this would go along with a study on sailors, oceans, animals, or just as a fun family read.
Download The Seashore Book from gutenberg.org.