6 Most Popular Types of Summer Camps for Kids

Summer is almost here! Whether you plan to continue homeschooling lessons or take a break and enjoy some time off, you may be looking for some fun, constructive activities for your kids. Summer camps provide the unique opportunity for your child to learn something new or explore a current interest, spend time outside, meet new friends, engage in outdoor activities, and most importantly, have fun!
With so many different types of camps, it can be hard to choose the best one for you child. Here are six types of camps you should consider if you want your child to have a summer to remember.
General/All-Around Camps
While there are many specialty camps (which we'll get into in a moment), if this is the first time your son or daughter will attend camp, or if he or she hasn't expressed a keen interest in a single activity, consider sending him or her to a general summer camp.
These types of day camps give your kids a little taste of everything. They'll make new friends, play games outside, do arts and crafts, sing songs and follow camp programming, play different types of sports, and more. Having the opportunity to try several different activities will keep things fresh and may even help your child develop a new interest.
Sports Camps
No matter what type of sport your son our daughter is into, there's most likely a camp for it. You can find camps for basketball, soccer, football, tennis, golf, and even extreme sports like BMX and skateboarding. The camp staff will be knowledgeable about the skills and techniques, and your child will spend time doing drills, working on fundamentals and competing in the sport or activity.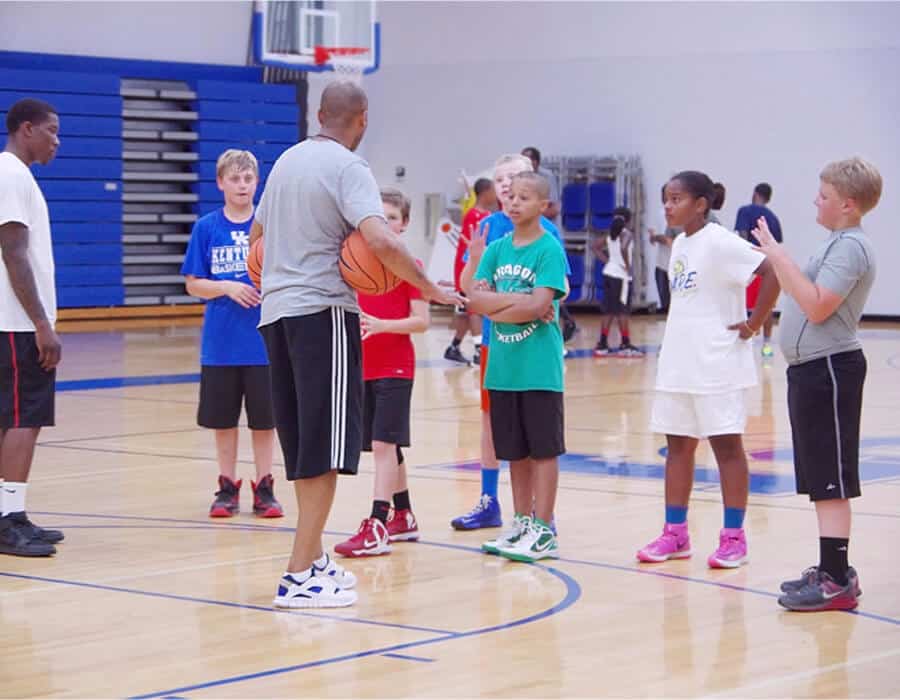 Your son or daughter will love a sports camp if he or she is really passionate about a particular activity. A sports camp can help him or her improve since they'll be spending (at least) a week focusing on one sport. Don't worry if your child is a beginner and isn't extremely skilled at the sport. Camp directors organize activities based on age and skill level, so everyone can learn and have fun. Additionally, camp can also help your child get exercise and learn sportsmanship and teamwork.
Martial Arts
Has your son or daughter ever wanted to try martial arts? No matter the practice, tae kwon do, karate, kung fu, aikido, etc, you can find a summer camp where your son or daughter will learn the techniques and moves. Martial arts can help kids learn discipline and self-confidence and also improve their balance and physical fitness.
A martial arts camp can also help your son or daughter learn an important life skill: self-defense.
"Self-defense is important for anyone, including children," according to Jeremy Pollack, self-defense expert for The Home Security Superstore. "Especially in today's fast-moving world where kids are more independent than ever, they ought to know how to protect themselves and look out for danger. That being said, kids martial arts classes are important for a number of other important life lessons as well, including discipline, respect, courage, humility, and honor."
Theater and Arts
Do you have an aspiring actress or artist at home? Send him or her to a fine or performing arts camp. Your child will have fun, meet kids with shared interests and refine his or her art skills. You can find drama and performing arts camps, where kids learn acting, dance, or music skills and put on a play or show for the parents at the end of camp.
If your child is more interested in fine arts like drawing, painting, sculpting or pottery, you can find a camp where they will learn to improve their skills and work on projects that they can take home. Some fine arts camps have an end-of-camp showcase to display all of the campers' creations.
Academic/Learning Camps
While summer is the time for kids to take a break from school and get outside, your son or daughter may want to go to an academic camp, and if they're interested in a particular vocation, why not let them pursue their passion?
You can send your child to Science camp, Math camp, a computer camp to learn coding and programming, Astronomy camp, and more. They will get invaluable hands-on experience in a fun, relaxing environment.
Sleepaway Camps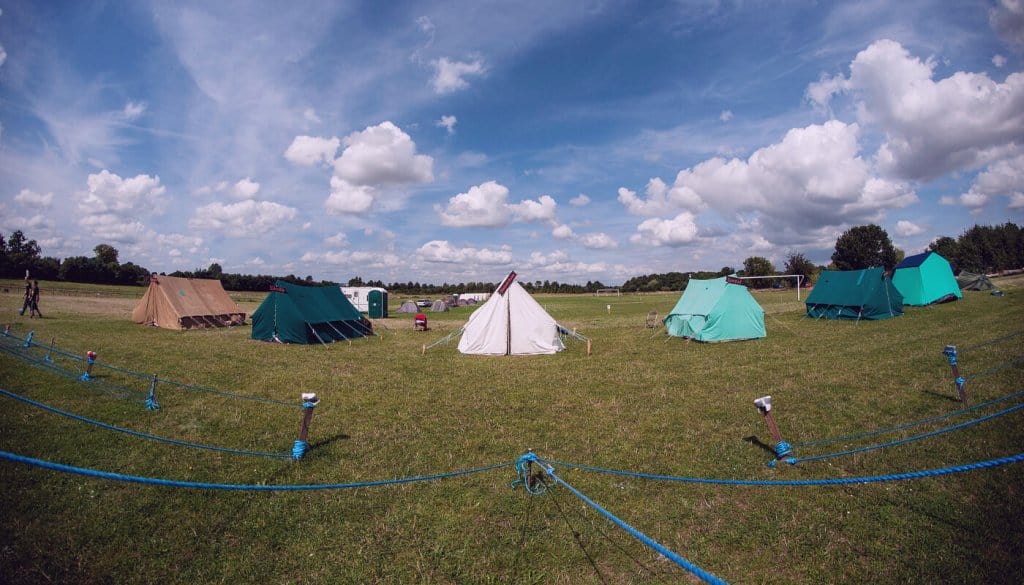 If your kids are older (junior high and/or teenagers), you may want to send them to an overnight or sleepaway camp. These camps can run for one or several weeks, and you can choose the length based on your budget and yours and your child's preferences. At a sleepaway camp, your child will stay in a dorm or cabin. He or she will get to do all kinds of camp activities like outdoor games, sports, and arts and crafts. Some sleepaway camps put on a play or have a talent show for parents to attend at the end of the session.
Sleepaway camps give kids an opportunity to meet other people from all over the country. They learn valuable life skills like independence, socialization, confidence and teamwork. According to the American Camp Association, "camps help kids learn independence, decision-making, social and emotional skills, character building and values - all in an atmosphere of creativity and enrichment under the supervision of positive adult role models."
Sleepaway camps are generally more expensive than day camps, but if your child is interested and it works with your budget, it can be an experience they will never forget.
No matter your child's interests, you can find a camp that he or she will enjoy. Make sure to read camp reviews online and contact camp staff if you have any questions before registering. Your best bet is to find a camp that your son or daughter gets excited about so it doesn't seem like an obligation. Discuss camps and activities with your child and see what piques their interest. Happy summer!