U.S. History Images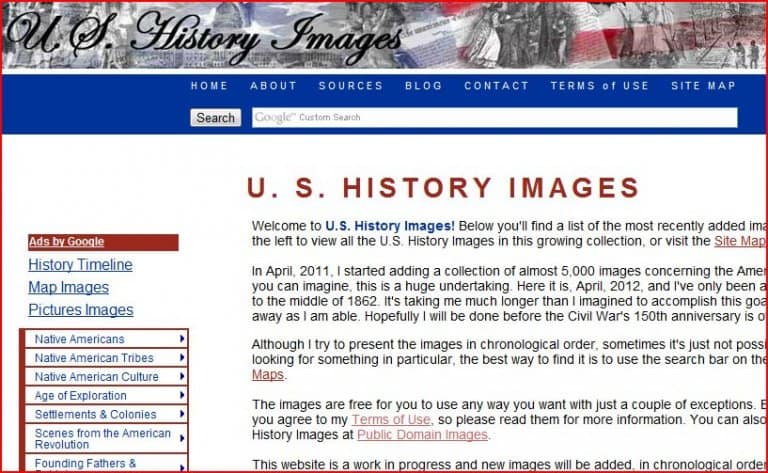 I stumbled upon this website when I was looking for clip-art to put in my Civil War notebooking printable pack.
Karen Whimsy has already shared a plethora of wonderful images over at her main site.  Now, she has created U.S. History Images as another treasure trove of great clip art!
The site is organized by time era as well as topic.  Starting with the Native Americans, you can find clip art for all your history projects up until the Civil War.
One feature of the site that I almost missed was the different pages under each topic.  I have highlighted the page numbers in the picture above.  At first, I thought there were only 3 images in each section.  However, some topics have several pages of clip art!
Most of the images on the site are public domain.  Here are the terms of use.