Ways to Incorporate Exercise into Your Homeschool Routine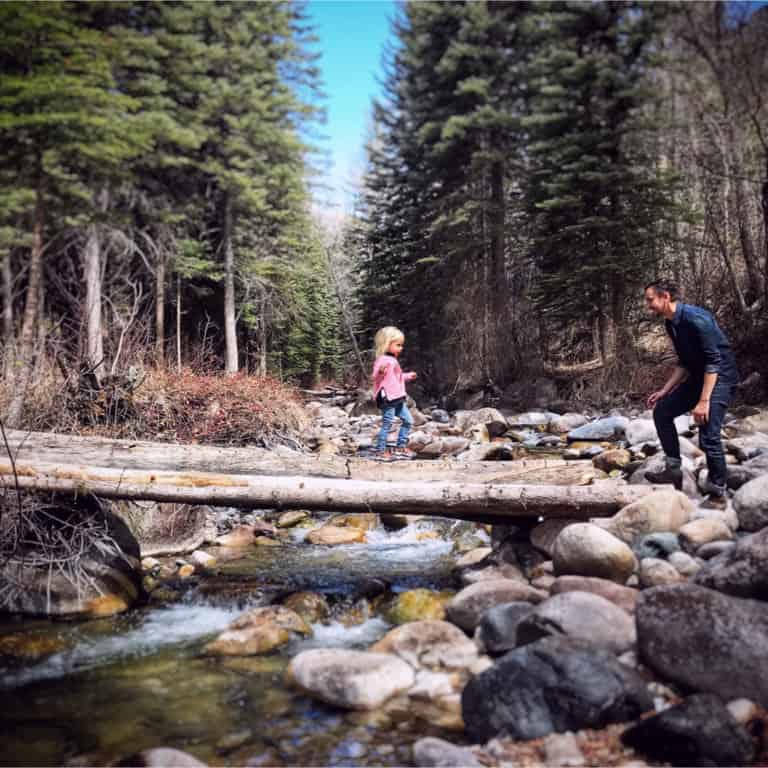 These days, it seems that the public education system has placed fitness and outside time on the back burner. Many institutionalized schools now require very minimal (or no) recess or active time as part of their curriculum. Older generations will look back and remember that exercise activity was just a normal part of life; kids played on their bikes for hours rather than their smart phones.
I don't think anyone would suggest that kids need less active time, not to mention that parents need it, too. The question is, how do we fit it into our day organically?
P.E. Plans
There are a few really great guides on the market that are available to purchase, such as Dr. Bruce Whitney's Home School Family Fitness. This one in particular has 40 weeks worth of activities, fitness tests, games, and more. Or, get creative! If your family has a favorite game or activity, put your own spin on it. A P.E. guide is just that, a guide! You can stray from the path a little to tailor to your family's unique fitness goals. The important point is that you are making strides toward prioritizing exercise and activity as a regular and normal part of your routine.
Morning Yoga
I don't know about you, but my house is grumpy and stiff in the morning. A little dose of yoga while everyone is still foggy is often all it takes to turn our frown upside downward dog. (Sorry, sorry. Terrible joke.) The benefits of mindful stretching first thing in the morning have a domino effect on the rest of the day, facilitating a focused and relaxed environment that is resilient to the chaos that is on the horizon.
Establishing the mind-body connection first thing in the morning (or whenever!) gives you time to intentionally set aside that morning anxiety (shoot! I left the chicken out all night), ponder over your goals for the day, and fill your children with encouragement to reach theirs. Talk to them about what they're nervous or anxious about for the coming day, and with a big deep breath, let it go. Show them how neat it is to increase their flexibility and balance over time and how good it feels once the exercise is done.
Family Walks
It's easy to say that this one is a given, but you have to be intentional about setting aside time to make it happen. It doesn't need to be complicated, though. It can be a routine after-dinner trek, or just pick the hour of the day that the weather is the most comfortable and get out there! Choose a destination, or don't! Make it a device-free time and let the conversation flow naturally. Identify your neighborhood plants, collect some oddly shaped leaves, and if it's dark enough, point out constellations.
Walking is a low-impact form of exercise that benefits both the mind and body, especially when you are joined by those you love and teach, and surrounded by glistening nature! The physical exercise becomes almost mindless when you are caught up in the simple enjoyment of a good family walk.
In summary, homeschooling does NOT have to mean sitting at the kitchen table all day glossing over some work book. We already know that daily exercise leads to better sleep at night, lower levels of stress hormones, and a focused mind ready to learn. The goal is to make it enjoyable, and make it work as a natural part of your week.