Reasons You Need Family Game Nights
The Surprising Benefits of Playing More with Your Family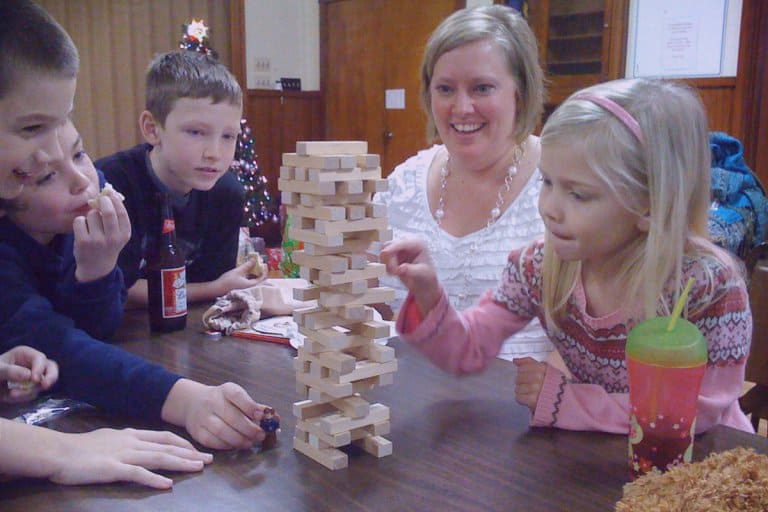 Don't tell the kids, but it turns out that having a regular family game night is not only fun—it's actually good for you. Like vegetables, but better.
So bust out some board games (or the soccer ball) and start realizing the benefits of playing together as a family.
The Benefits of Family Game Nights
Medicinal Laughter
The words "game night" tend to conjure up images of fun and laughter—which, by the way, makes game night great for your health. Laughing together creates chemicals like oxytocin and endorphins in your brain, which lower stress, increase feelings of closeness, and make you feel happier. Laughing also boosts your immune system, increases blood flow, and burns calories. It's scientific.
Character Building
Believe it or not, playing games offers a chance to learn character and social skills.
Follow the rules and take turns.
Discuss and practice being a good sport—both as a winner and as a loser.
Demonstrate valuing relationships and feelings over winning.
Show compassion instead of gloating over a losing opponent.
Take turns picking which game you'll play—no argument.
Share the bowl of popcorn, or the favorite Monopoly piece.
Practice kind words when disagreements occur.
Respect each other.
Play some games that encourage teamwork.
Get to Know Your Family
Like having regular dinners together, family game night provides a casual, relaxed atmosphere for kids—and adults—to open up and be themselves. Playing together offers a low-key, no-pressure atmosphere that gives trust a chance to grow. You'll have the chance to learn a little more about each other. Look for games where you can learn more about each other.
Teaches Life Skills
The list of skills that can be learned while playing games together is practically endless. And for the watchful parent, it provides a chance to evaluate your child's strengths and areas where they need growth. Playing together helps…
Develop communication skills.
Stimulate and encourage learning.
Strengthen problem solving skills.
Encourage thinking skills.
Build on basic skills like colors, matching, spelling, or counting.
Introduce structure and organization.
Teach planning and strategy.
Grow skills in math, geography, history, language, and more, depending on the game.
Encourage patience, focus and concentration.
Boost kids' confidence, draw them in, and encourage them to try new things.
Big-Picture Benefits
Having regular family game nights offers a scheduled, no-excuse time for you to spend time with your kids. It lets everybody take some time off to de-stress, relax, and have fun.
Family game nights create awesome memories, and traditions that can continue through generations.
Regular family game nights help keep kids from getting in trouble—not only because they're at home on those nights, but also because it introduces them to healthy ways to enjoy time with friends. Try out lots of different games—take turns choosing—find games each person enjoys.
Playing together as a family produces kids with higher self-esteem and better grades. Even parents benefit, with more creativity and better problem-solving skills.
Time playing together=success, happiness, character, closeness, and intelligence… enough said?