The Best Bible for Kids - Bible Reviews and Translation Advice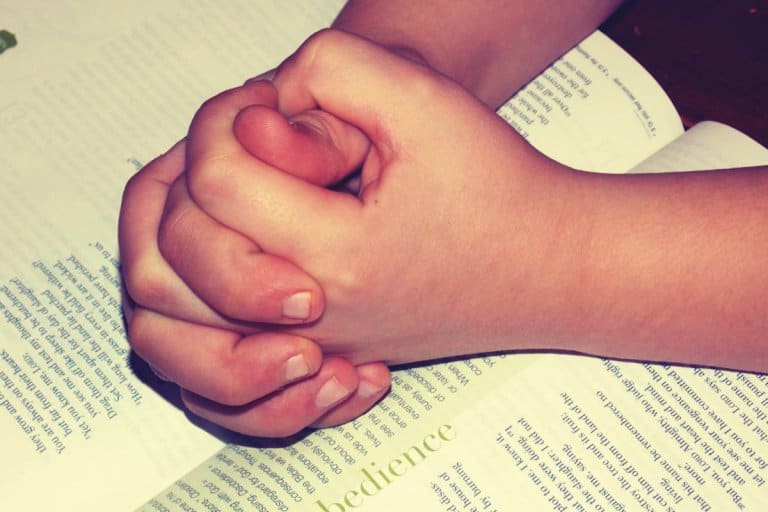 This page was last updated on 1/28/2017. Please us the contact form before republishing this page. All of the product links in this article lead to Amazon.
Short on time? Here is a quick summary of what we ultimately recommended. Read the article below to learn how to pick out the best children's bible and why we recommend these: 
---
The number of available children's Bibles continues to grow, each new Bible with a bright and attractive new cover. Each edition claiming to be the most 'child' friendly, or to have the best images, or the most accurate children's translation. If you are purchasing a Bible for a child, you undoubtedly want the child to begin his or her journey into the Christian faith and come to know the Lord through the book's pages. The children's Bible you select should always help this cause, never hindering it.
Additionally, we all love a good, quality Bible. Although this is less important than the translation, we wanted to make sure we only suggested Bibles of excellent physical quality.
It is important to note that there is a wide variety of theological beliefs among Christians. And, each Christian usually has a number of theological beliefs they are unwilling to compromise on. Because many children's Bibles attempt to paraphrase or make content more relatable, there are many translations that will unfavorable to certain audiences. We've tried to be as transparent as possible about our choices.
The best infant Bible
The age range of kindergartners to around the age of 8 need an "infant's Bible." These Bibles stick to stories instead of full translations. Important qualities for infant Bibles are the number of stories included. Maybe more importantly, which stories are being left out? It will be very rare to find an infant Bible that includes every story you want and includes great accompanying pictures. This is why we recommend buying several different infant Bibles. 
My Pajama Bible has 30 of the most commonly told Bible stories and is perfect for bedtime. This is a board book designed for ages 2 and up. Each story is a 4-line rhyme.
For slightly older children, ages 3 to 7, we recommend looking at 100 Bible Stories, 100 Bible Songs. This book contains 100 kid-friendly Bible stories, with adorable illustrations. Additionally, the book comes with two CDs filled with 100 new arrangements of more than two hours of favorite songs, hymns, and spirituals. A third book worth considering is the Baby's Hug-a-Bible. You can view the inside on Amazon.
Many people really, really like The Jesus Storybook Bible - it is the most purchased children's Bible available. There were several theological issues that we think might concern some parents. We thought that this version went too far in their attempt to make biblical stories relatable. The result were embellishments that contained many unnecessary and unbiblical details. Although they were not necessarily harmful, this is a very formative age for children and these details are apt to stick with them for a long time. Additionally, many families will find that the text is potentially more irreverent than necessary, using whimsy, trite, and immature language.
Furthermore, this translation focused quite heavily on aspects of the Fall. Because of the Fall, the earth was infected with a lie that "God does not love me." This theme was present in enough stories to make us push back. While we are broken, we are also very responsible and are not simply victimized. This book was designed for children ages 4-9, so it falls within the age range of infant to children.
The best illustrated children's Bible
By far, our favorite illustrated children's Bible is The Complete Illustrated Children's Bible. The book has almost 300 pages of illustrations in full color. This type of Bible is perfect for sparking a visual learner's imaginations and providing entertainment for any kid. This book is unique because it was fully retold by renown author and scholar, Kenneth N. Taylor.
The best children's study Bible
Our favorite study Bible for ages 8 and under is, A Child's First Bible. This Bible has 125 of the most familiar Bible stories plus it is beautifully illustrated. The Bible spans the both Testaments, from Genesis to Revelation. For more information about study Bibles that includes a section on children's study Bibles, see The Best Study Bibles.
The best children's Bible
The Bibles targeted at ages 8 - 12 usually become unabridged with pictures, activities, and highlighted verses to make them more child friendly. Cautious parents should know that translations, like the NIV, do not mask any of the adult scenes in the Bible just because the bible is for kids.
The first Bible we recommend is the Adventure Bible that comes in several translation. The NIV Edition / NKJV Edition remain true, but the font and sidebars are created with a child in mind. The pages are all full color, which we believe really helps children focus.
The International Children's Bible was translated specifically for children. The Bible's translation is based off the New Century Version, but re-worded for children. It reads very much like a story. The Bible has a very high level of accuracy and pages that are designed to be educational. It makes for an excellent children's study Bible with maps, dictionaries, and pictures included. Designed with the third grade in mind, most experts still agree this is the best junior Bible.
For parents that want their children reading an abridged version of Scripture, the Tyndale's One Year Bible is our modified pick. This Bible is broken into 365 different bite sized portions that kids can enjoy for a few minutes each day. The goal is to help children accomplish reading an entire book in one year. This book is not a complete chronological Bible. It is an option for parents that do not want their child reading a standard translation.
Teens
For early teenagers, there are many options. Some teens may still use and appreciate the International Children's Bible, while most will probably be ready to adopt an 'adult' Bible. At this age, the choice of Bible translation is the most important aspect with the Bible's aesthetics and feel also worth taking into consideration.
The New International Version has been the top-selling Bible in the United States for several years, with the King James Version in second.
Our pick for a New International Version: Value Thinline Bible, Large Print, Imitation Leather, Brown. You won't want to put this Bible down, the leathery clover feels wonderful in your hands. We recommend the large print edition for easier reading and less distractions.
Our pick for a New King James Version: NKJV, Gift Bible, Imitation Leather, Brown, Red Letter Edition. Just like the NIV, this Bible feels wonderful in the readers hands. Additionally, this Bible can be personalized with the name of the recipient! A portion of the sales for this Bible will go to charity.
Best study Bible for teens
If your teenager will be using a Bible for Biblical studies, The New Oxford Annotated Bible with Apocrypha, is undoubtedly the best study Bible available for all ages. Used at most undergraduate and graduate universities, it contains extensive notes, maps, charts, supplementary essays, biblical interpretation, historical background, and other bits of useful information and interpretation. This Bible uses the New Revised Standard Version (NRSV) which is held to be the best translation for scholarly study. Why? The NRSV sticks to formal equivalence and remains as literal as possible to the original texts. It also attempts to stay gender-inclusive when possible.
Why children need different versions of the Bible
Too often we assume that children of all ages can be reading the same version of the Bible. This is a notion that should be challenged. Imagine a family with children of ages four, eight, and fourteen. Now, imagine these kids have access to a bookshelf containing picture books, short stories, and teen novels. We would expect these children to be reading very different books. A picture book for the four year old, some short stories for the eight year old, and a young adult novel for the teenager. Nevertheless, we often assume that one Bible can last a child through many of these years and beyond.
Each age group should be given a different Bible.
Bible guidelines for each age
A basic rule of thumb used for picking versions goes as follows:
Under the age of 8

These ages should be given infant Bibles. These are not complete Bibles, they are collections of Bible stories written for young readers.

Ages 8-12

This age range can be expected to read a full Bible in a translation that is child-friendly and accessible.

Teenagers

Teenagers can use a Bible with a usual or traditional 'adult' translation.
These are the guidelines that we follow when recommending a Bible / study Bible.
What version of the Bible is best for kids?
Is one translation of the Bible the 'best' version to give to children? There is no such thing as a perfect translation of the Bible. In every translation of the Bible, even the contributing scholars will contest the translation of certain words. Nevertheless, there are some guidelines that will help you pick out a great translation for your child.
We are always looking for a balance between accuracy and the accessibility of a translation. On the one hand, kids find concrete ideas and words easier to understand. On the other hand, translations that make concrete statements often obscure the passage's original meaning.
The original scriptures were meant for the common person
The Bible was not written to confuse, and it was not written for 'educated' people. The very first scriptures of the Old Testament were written in Hebrew. The society of that day was mostly illiterate. The people who could read were accustomed to poetic parallelism and acrostic literary form. The writings of the New Testament were first transcribed in Greek. Greek was the common persons's language. It was not the language the academics of that time used. The Romans, who were the intellectual scholars of that time, used classical Greek and Latin.
Furthermore, if one examines Jesus' teachings it becomes clear that he taught religious principles by using parables and common reference points.
The best Bible translation for memorization
Although there are a number of objections against the KJV, many children and students enjoy this translation for two reasons. First, it is written in fairly simplistic language, around a 5th grade reading level. Second, the KJV has a certain rhythm to its translation that makes many people claim it is both easier to read, recite, and memorize. Nevertheless, scholars have shown that other translations of the Bible, such as the New American Standard version or the New International Version, are much closer to the Greek text.
Supporters of the KJV argue that the errors in the KJV are well known and minor. The translation's language and poetic language has been proven to be easier to memorize and more enjoyable for reading. The King James Version is a popular formal equivalence version translation.
3 Responses to "The Best Bible for Kids - Bible Reviews and Translation Advice"