Top 10 Best Label Makers of 2018 - Ranked & Reviewed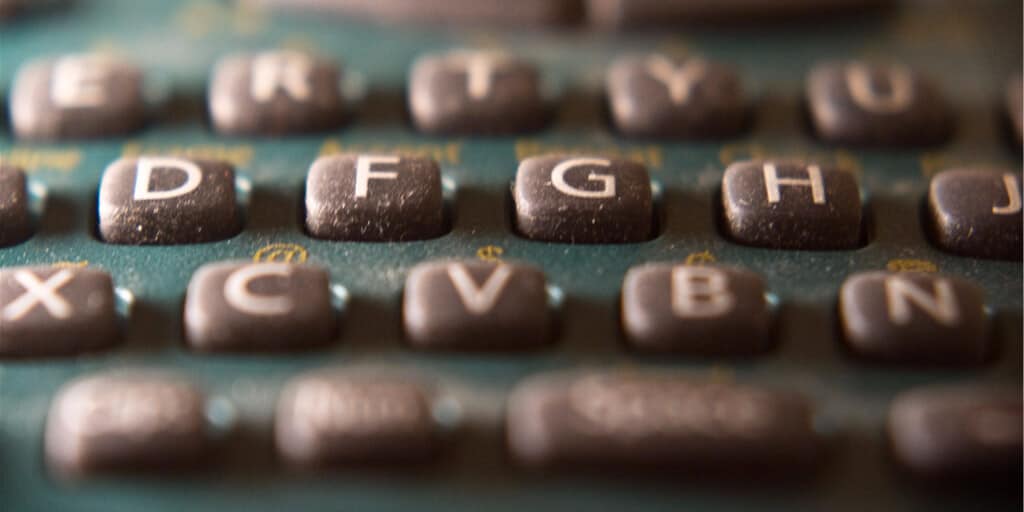 You may not use a label maker every single day, but when you do you want to make sure you're using a quality one. Unfortunately, everyday consumers are not usually given the opportunity to try before they buy, making it hard to be sure which product best suits their needs. Since we know that you want the most value for your money, we have done the research for you.
What to Look For
While the benefits of a label maker might be obvious, how to discern between the quality of various products isn't always. We curated a list of top products below, but for anyone who is interested, here is a quick list of a few basic features to consider before purchasing. Click to expand.
1. Specs

The specifications you require can range widely depending on whether your label maker is for home or business use. The home user may be content with more standard capabilities, while the business user may require an upgrade. Whatever your need, be sure to consider things like font and color options. Other things to consider are how many characters the label maker allows on a single label, as well as if a given unit is capable of bold, underlined, or italicized text.
2. Size

Naturally enough, simpler label makers generally run small, which the home user may find preferable. Smaller units are easier to transport and put away when not in use. On the other hand, bigger label makers are more likely to have a larger keyboard, and display screen, both of which may make the product more user-friendly. Larger units also generally offer more features, which depending on your needs can be beneficial.
3. Ink

Just like regular printers, each label maker is going to require the purchase of a different replacement ink. One thing to consider when budgeting for your label maker is not just the cost of the unit, but also the price of the replacement ink. Choosing carefully can save you lots of money in the long run.
4. Features

For retail and home business purposes, you may need the ability to print bar code, or make labels that are compatible with retail scanners. Not every label maker has this capability, so you will want to be careful what you buy.
Page Contents:
The Top Label Makers Ranked
Now that we know what to look for let's take a look at our list of ten of the top options out there.
The Best Label Makers for Home Use
There's no end to the number of creative ways your family will use self-adhesive labels!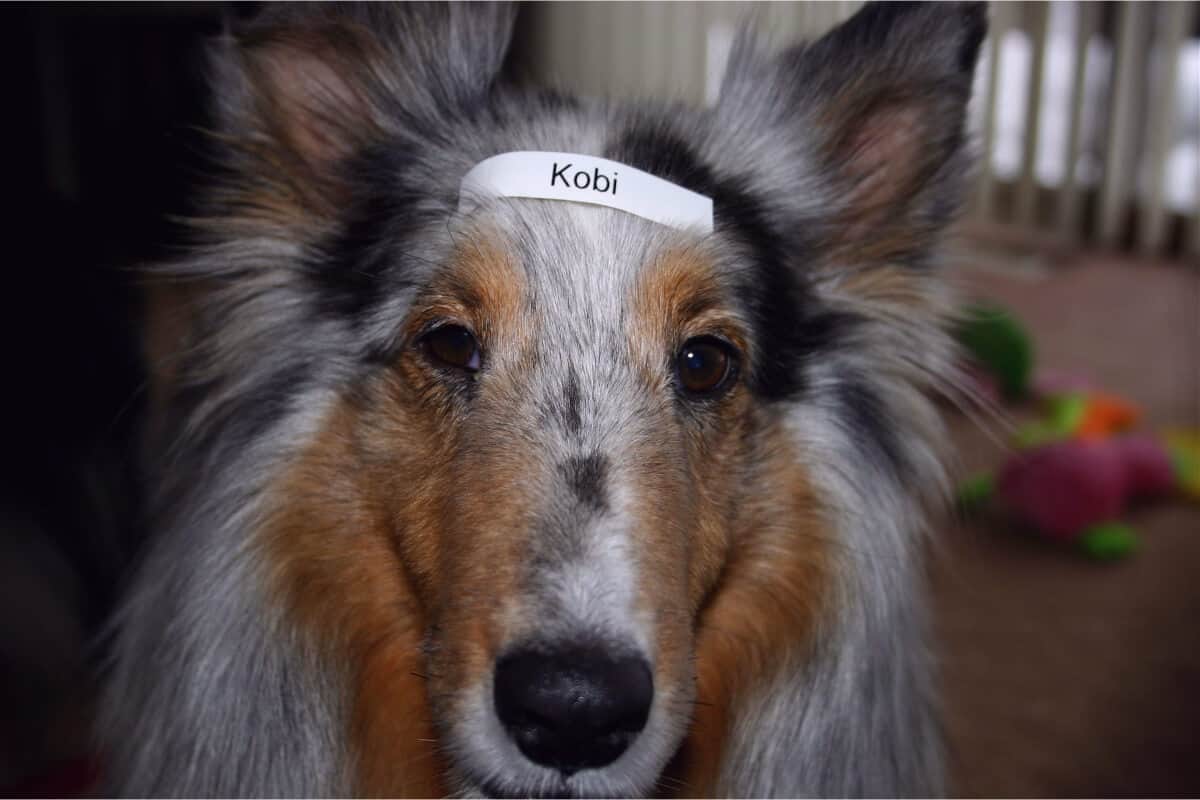 The DYMO is a standard label maker available for an affordable price. With a fairly basic set of features, the DYMO is most likely going to be best for at home use, but that is not to say that it lacks in quality. To illuminate the value of this product, let's take a look at some of its features.
Top Features
Specs: The DYMO comes with 6 font sizes, 8 text styles, and 228 symbols.
Compact: It's a smaller unit, making it easy to store and transport.
Very Affordable: Of all the label makers that we will be looking at, we have found this one to be consistently priced the lowest, making it a good buy, especially for people only needing it at home.
Cons:
Users are generally pleased with the high-quality print jobs that this product provides. That being said, some have expressed dissatisfaction with the battery. Given the low price of this unit, restocking it with batteries can cost more than you paid in the first place.
With 14 font sizes, 10 text styles, and over 600 symbols, the Brother P- Touch offers a wider variety of options than the last unit that we looked at. Given that it is compact and available for an affordable price, this product is still ideal for home use, but would also be very suitable for certain professional settings, like the classroom or a church group.
Features:
Graphic Display: The Brother P-Touch has a print preview feature that allows you to see what the label will look like before you print so that you don't waste material.
Memory: This unit allows you to store up to 30 labels in its memory for quick printing.
Multiple Templates: Multiple template options allow for more versatile use, from gift labeling to decorative patterns.
Cons:
Owners of this product are happy with the quality of the printing, as well as the versatile options for use, but there is a general dissatisfaction with the amount of tape wasted, as well as the battery life.
In the same line of product as the last unit that we looked at, PT-90 comes at a similar price point to the PT-D210, but lacks some of the options. The PT-90 features fewer font sizes, text styles, and symbols, but does feature a changeable faceplate, for the option to customize the appearance of the label maker itself. Given the fewer options that it offers compared to its cousin product, this unit is probably better for at home use, though consumers may, in general, prefer PT-D210.
Like the previous product we looked at, the users we consulted appreciated the quality of the printing but were dissatisfied with wasted tape and battery life. Overall this is a quality, reliable label maker. Nevertheless, you may be better off with the PT-D210, which offers more versatility at a similar price.
DYMO LetraTag LT-100H Plus
The LetraTag model from the Dymo line offers a significant upgrade from previous models. The LetraTag comes at a slightly higher price point than the Label Manager but improves upon the other model's features.
Important Features:
Options: The LetraTag offers five font sizes, 7 print styles, 8 box styles, and the option to choose between one or two line printing. It also features 195 symbols.
Improved Display: The display on this unit offers an improved picture that represents what the label will look like, so you know what you are getting before you hit print.
Internal Memory: Store up to 9 frequently used labels in this model's memory for ease of printing.
Except for the tech upgrades, there is little difference between the LetraTag and the LabelManager. These new features do come at a slight hike in price, but those who plan to use their label maker frequently may very well find it worthwhile.[/product]
The Brother Pt- H100 is another handheld model, with a slew of entry-level, but nevertheless useful features. We have also found that it is on the lower end of the price range, which, coupled with its size and capabilities makes it a good model to consider for at home use.
Features
Lightweight: This unit does not weigh more than a pound, making it easy to store and transport.
Cable Labels: The PT-H100 features a label specifically designed to be placed on cables or wires. At first glance, this may seem like a strangely specific special feature. But considering the many undistinguished wires that I have in my own home, I am willing to bet that most families have more of a use for this feature than they might guess.
Auto Power Off: It also has a power off function to save you on batteries when you aren't using it.
Cons:
Most users express general satisfaction with this product. Like the Brother D-210 that we looked at earlier, people have reported that this unit is prone to wasting tape, and there are also several complaints that the batteries die without warning, but otherwise, user reviews are favorable.
Suitable for Home or Office Use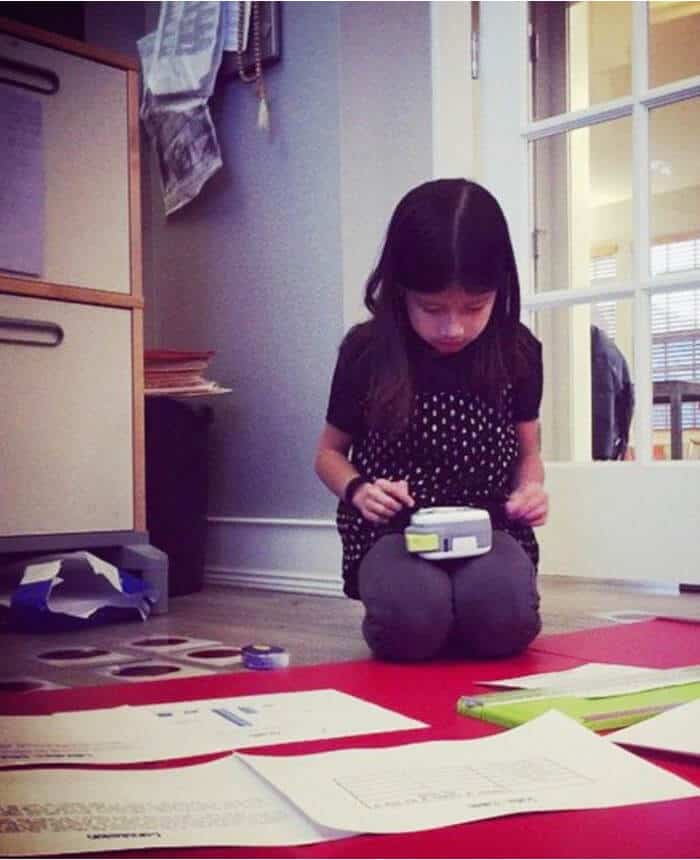 I found the Epson LabelWorks LW-300 to be one of the most versatile options on the market. This mid-priced unit benefits from sophisticated technology that makes it very user-friendly, and full of options.
Features
Variety: The LabelWorks offers 14 different fonts, 10 styles, 300 built-in symbols, and over 75 frames, making it one of the more versatile label makers that we have looked at.
Saves Money: This product uses smaller margins than other leading brands to save you up to 62% on replacement materials.
Large Memory: The internal memory is capable of storing up to thirty labels for easy and quick printing, meaning the Epson also features one of the better storage drives that we have looked at.
Concerns
The tech on this product is pretty top of the line, but users have reported dissatisfaction with the print jobs, citing low-grade tape, and faded ink as prominent defects. While there are a large number of users that do seem satisfied with the Epson LW-300, there have been enough complaints about the printing to be taken seriously, which for many shoppers may be enough of a con to disqualify this product as a candidate for potential purchase.
The Epson LW 400 is a follow up to the model we just looked at. Among portable label makers, the LW-400, is a high-end product with a price to match. In this case, your money buys you upgraded versions of many of the same features found in the last model.
Most notably, this unit features an improved display, an upgraded memory (store 50 labels instead of 30) and higher quality prints. Users of the LW-400 do note that the cartridges are expensive to replace, but if the higher price is not a concern, then this is good product to consider for both home and office purposes.
Top Picks for Office Label Printing
The QL-700 is a professional grade label maker with a high-speed printing capacity that makes it a worthwhile addition to any office. Unlike the other models we have looked like on this list, it is a large unit that is not really meant to store or transport. For that reason, it isn't ideal for use around the house, but for those looking to add a label maker to their workspace, read on to hear more about more of the QL-700's features.
Features:
Prints for Packaging: The QL-700 creates labels for packages and envelopes at 93 labels a minute.
Continuous Length: This model can also print continuously for up to three feet to make banners and signs.
Auto cuts: The auto cut feature provides consistent cuts time after time so that each label looks as good as the last.
Drawbacks for the QL-700 are minimal. This label maker functions as intended, but is reportedly difficult to set up on Windows.
The Dymo LabelWriter is a larger unit that makes its prints in response to what you type on your computer, as opposed to the handheld units that feature built in keyboards. That being the case, this unit is definitely built with office or business use in mind, and comes with a corresponding price tag that is likely to deter casual users anyway.
Thermal Printing: This unit prints thermally, which will save frequent users a lot of money on ink and toner in the long run.
Works with Microsoft Office: The LabelWriter allows you to print files directly from your Microsoft word, excel, or outlook pages for ease of use.
Barcodes: The Dymo is also capable of printing barcodes, making it an attractive buying option for businesses.
My research showed that users are mostly satisfied with their purchase of the LabelWriter, reporting that it is easy to use, and prints professional-looking labels. The chief complaint among users is the need to buy additional software to print things like stamps.
The last product that we will be looking at is also generally found to be the most expensive. Like the previous unit, given its price, size, computer capability requirements, this product is best for office use.
Since this is essentially an upgraded version of the last model that we looked at, there is no need to reiterate the features. The biggest difference between the two is output speed. The last unit printed 51 labels a minute, while this one is capable of printing up to 71 labels a minute. Considering that the difference in price is relatively minor, most people just go ahead and buy this model.
Final Thoughts:
Whether your new label maker is for home or office use, its job is to make your life easier, so take the time to find the one that's right for you.
From Our Home to Yours
See more
Reviews