The Best Learning Toys and STEM Toys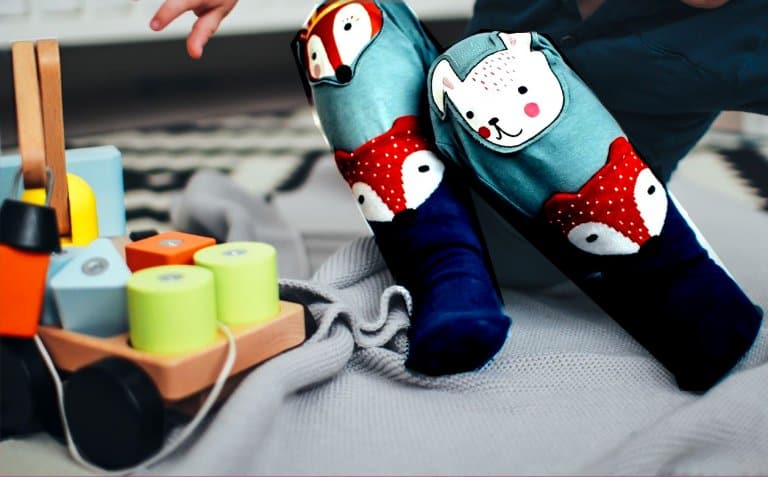 Children play in all sorts of different ways. There is no such thing as a 'right' way or a 'wrong' way. Because Christmas and the holidays are coming up, we created a great gift guide for kids toys. It shouldn't be surprising that we have chosen to focus on learning toys. There are hundreds and hundreds of toys out there to sift through. Therefore, we didn't just pick the toys that caught our eye or had good reviews -- we did some extensive research.
Homeschool Base is happy to remain a display-ad free website! Each of the toys that we have reviewed and talked about in this post have links to Amazon in the image, title, and button unless otherwise stated. We get a small percent of any sales made without any additional cost to you -- so, this is a great way to support the Homeschool Base mission and help keep us free of ads!
What are learning toys?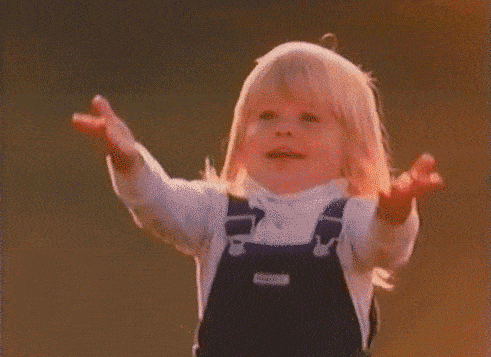 All of the toys listed in this guide will be considered 'learning toys.' Recently, the buzz word for some of these toys is "STEM toys." STEM stands for Science, Technology, Engineering and Mathematics. STEM toys help develop the STEM skills in young children. The New Yorker wrote an article about STEM toys. In this article, Kathy Hirsh-Pasek explained that many companies make false claims about the learning value of their toys. She said that, "Toy manufacturers often make claims about the educational effectiveness of their products unsupported by evidence."
Instead, we have been researching educational toys that have been used in classrooms, homeschools, private schools, homes, daycares, and other 'real' and educational environments. Although we did not write about any toys that have false claims, we still can't guarantee any of these toys will transform your child into a mathematician, author, inventor, or engineer. These toys have so much value outside of any potential learning claims that can be made. They are adaptive, flexible, and encourage investigation.
Are learning toys fun?
YES. There is a New York Times article where a developmental psychologist shows how children learn through playing.
But new studies of "active learning" show that when children play with toys they are acting a lot like scientists doing experiments. Preschoolers prefer to play with the toys that will teach them the most, and they play with those toys in just the way that will give them the most information about how the world works.
The takeaway?
All toys should be open-ended, accessible, replayable, and fun!
Learning Games
What is a learning game? Sometimes people say that chess is the ultimate learning game. There are an almost unlimited number of potential moves in each game. Strategy and logic are required. There are many different solutions. These games offer some of the same features that chess does, but with more color, story lines, and are more kid friendly.
The first time I saw this game was in college. My education professor brought it into class and told us to solve it as a group. She had used the hardest configuration of the toy. Our class of 5 was unable to solve it within the 10 minutes she allowed.
This game is supposed to be a single player game, but its possible to solve it as a team. The game is designed wonderfully to peak the interests of younger children. There are bright colors and the pieces are little cars. But, the age range for this toy is 8 to adult, so the entire family can play. The game has multiple configurations in the form of set-up cards with different difficulty.
Needless to say, in order to 'unjam' the cars, the player will have to 'think ahead.'
NPR did a great piece about this toy, you can listen here - This Board Game Aims To Teach Preschoolers How To Code. This game started off as a Kickstarter Project, which should be no surprise since Kickstarter has funded many STEM educational games.
This game uses turtles that are are color-coded and are used to navigate through a maze. The object of the game is to find the jewels. In order to reach the gems, the player must learn important principles of programming. One of our volunteer staff writers has a degree in computer science. He confirmed that the skills the game teaches are the core components of programming. What are these core components? Functions, debugging, causation, and commands.
One of the best things about this game is the multiple play modes. Preschoolers will enjoy the easy settings of this game all the way up to elementary. Honestly, adults will also enjoy this game. It is very easy to make additional rules.
This game has been an Amazon #1 best seller for quite some time. There are 60 different challenges and the game is appropriate for ages 8 and up. We found that ages 8-10 really did well with this game, especially while playing with a parent. Nevertheless, even 5 year olds can solve this by themselves.
Like the other games, this one is also color coded. Children learn to understand the logic behind directing a marble through an obstacle course. We thought the biggest downside of this game was that the board was very small. The product also feels a bit 'cheaper' than the other two.
An Honorable Mention
Three Little Piggies
is definitely worth of an honorable mention. This game is all about teaching spatial awareness. The objective of the game is to strategically align the three little piggie's house in a position so that the big bad wolf will be unable to find them.
This game is categorized as a 'geometry' puzzle.
The Best Learning Crafts
Who says that crafts can't be learning experiences? Crafting teaches children to learn how different materials work together. What is the best way to hold this together? What pieces can work together to attach this? What materials work together best?
This are our favorite crafts for younger children- The Fox Tote Kit and the Create Your Own Doll.
The Animal Totes
You can choose from multiple different animals, although currently they are not all available. At the time of publication you can still get the fox, the elephant, and the penguin.
Children will learn fine motor skills, geometry, following instructions, patterns, and so much more.
This is the second craft-toy recommendation. The doll is 100% customizable. The gender is neutral and the kit comes with everything you will need to get started. If you want a kit that tells you exactly how to do everything -- this isn't the kit for you. The instructions are very relaxed because this toy is designed to allow children to become creative. No doll will ever come out being the same. Price check here it on Amazon.
The best toys for building
The National Association for the Education of Young Children (NAEYC) is currently conducting a study that examines the effectiveness of toys and rank them accordingly. What are their findings thus far? The NAEYC ranked a set of basic, wooden building blocks as one of the top performing toys.
What does this tell us about building toys?
Even the most simple building toys are great ways to engage the creativity of young children. The best building toys use combinations of blocks, rods, connections, connectors, sockets, and gears/cogs. What are the best building toys on the market today?
Gears! Gears! Gears!
If your child likes gears and cogs, this is the set to buy. The value for the price is unbeatable. Learning Resources Super Set of Gears! Gears! Gears! encourages 'STEM' learning in children who love hands-on building experiences. The pieces snap together and the set comes with many different pieces (not just gears). There are extenders, axles, and gears that are very easy to snap together.
The best ages? This set can be used at ages as young as 2. My 7 year old plays with them all the time. The 'game' is challenging because it is not always easy to create a system where the gears turn in unison - a poorly constructed creation will get jammed. The larger the creation, the more difficult!

More building flexibility
Gears are sometimes very mechanical. This next set is more 'flexible' - bend, with curves and joints!
Once again, there are lots of pieces in this set, 250 to be exact! The pieces are connected with ball joints. The set can be used to build anything with curves and bends. It is called ZOOB Builder and the 'regular' set is more complex than Gears! Gears! Gears!. There are much smaller pieces in this set, appropriate for ages 6+. If you have an even younger child, the Zoob Jr. set does not have the small pieces and is specifically designed for young kids. Heads up, the Jr. set only comes with 30 pieces (compared to 250).
Advanced building blocks - flat shapes and tiles
There are two other sets that are really unique and magnet based. Magformers Standard Set is a collection of flat pieces that allow for abstract, creative, and totally free form building. When playing with this set, the child must learn how to manipulate geometric structures like triangles and pentagons. Price check the Magformers.
The second set of alternative building blocks are Magna-Tiles. Unlike with Legos, the cleanup is fast and easy! It is hard for adults to not want to play with these tiles, so the age range is difficult to call.
One Response to "The Best Learning Toys and STEM Toys"