The Top 10 Best Middle-Grade Books That Teach Valuable Lessons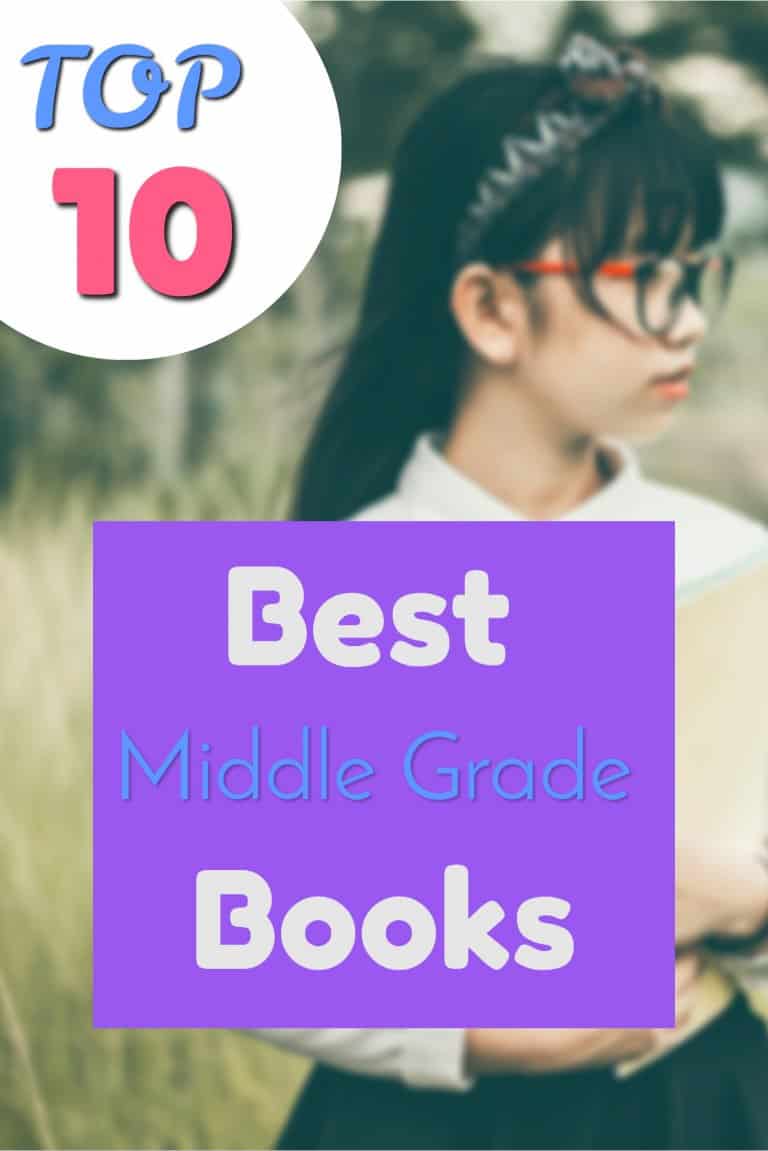 I love to read! Reading is a way to explore other worlds without ever leaving the comfort of your home. I'm even working on my first novel now. Though my novel will be aimed at teens and young adults, I'm all about spreading the book love to all ages. You can never start too early! Therefore, I wanted to share this top 10 list of best middle-grade level books.
These books have been chosen based on interesting plots and themes that can teach a valuable lesson from the book subscription box company Owlcrate. Some of these books have not yet been released, but you can add them to your child's TBR (to be read) list.
Click the author's name to visit their personal websites (sometimes their Good Read's bios) or click the book cover to view on Amazon.
10. James and the Giant Peach by Roald Dahl
James and the Giant Peach is a classic by a master of children's literature. James is an orphaned boy who is raised by two awful aunts that only care about themselves. Once James is given a magical peach by a strange man, he begins a whimsical journey with a band of friendly, magically overgrown insects. There was even a movie released that you can show your child after you finish the book.
9. The World's Greatest Detective by Caroline Carlson
Toby Montrose wants to be a great detective. But for now, he's only an assistant at his uncle's crime-solving business. However, after he finds out about Hugh Abernathy's crime-solving contest, he jumps at the chance to gain some experience and goes in his uncle's place.
Meanwhile, Ivy thinks she's the best of the sleuths. But she can't show off her skills, probably because the competition is being held at her house.
When a detective is found murdered before the games begin, can Toby and Ivy team up solve the case?
Sidetracked won't be released until August 22 of 2017. That's not too far away from now, and it will be a great read for your child!
Joseph Friedman is small, friendless, and suffers from Attention Deficient Disorder. Poor Joseph spends most of his downtime avoiding school bullies. But on the first day of seventh grade, everything changes. His Resource Room teacher Mrs. T encourages him to join the school track team, and he meets Heather, a tough, athletic new girl who isn't going to be pushed around by anyone.
Soon, Joseph is no longer running from bullies. He's just running for the fun of it! With themes of bullying and struggling with mental illness, this is a great read to talk about with your child.
While cleaning out her grandfather's house, Joplin discovers pieces of a broken platter. After fixing the platter, Joplin wishes that she could find a friend at school. Joplin is also intrigued by the girl pictured on the platter and wishes that she was real. The next day, Joplin befriends a boy named Barrett at her school and also notices a girl outside her apartment. A girl who looks like the girl in the platter.
The girl, Sofie, has a terrible secret. She is cursed to grant wishes for the owner of the platter for all of time and has been trapped for centuries. Joplin and Barrett vow to help her, but can they do it?
Joplin, Wishing is a cute, whimsical tale for fantasy lovers.
Chase's memory just went out the window.
He doesn't remember falling off the roof. He doesn't remember hitting his head. He doesn't remember anything. Chase has to start learning about his own life from scratch.
He knows he's Chase. But who is Chase? When he gets back to school, he sees that different kids have very different reactions to his return. Some are afraid of Chase, while others express anger towards him. With his memory completely wiped, Chase realizes he wasn't the nicest kid around. But is it too late for him to change?
Yet another story that explores the harm that bullying can cause, this is a great book to approach a delicate subject.
5. The Peculiar Incident on Shady Street by Lindsay Currie
This spooky little mystery will be released on October 10th of 2017. Just in time for Halloween!
Tessa Woodward isn't happy to move to rainy, cold Chicago from her home in sunny Florida. But, what's even worse, is the unexplainable things that start happening in her new house. Things like flickering lights and mysterious drawings appearing out of nowhere
When her little brother's doll starts crying real tears, talk about horrifying, she realizes that someone or something is trying to communicate with her. But what does this years old mystery have to do with Tessa?
The Peculiar Incident on Shady Street is a perfect mix of spooky and mystery for a child that loves a little fright.
4. A Babysitter's Guide to Monster Hunting by Joe Ballarini
A Babysitter's Guide to Monster Hunting is the first in a series.
When Kelly Ferguson's Halloween plans go from partying to babysitting, she thinks the only thing she should worry about is her failing social life. But then Baby Jacob gets kidnapped by the Boogeyman's minions. Kelly sets out to destroy the Boogeyman before he brings Jacob's nightmares to life.
Another spooky read for Halloween!
Words are more powerful than most people realize. They can bring joy, but they can also bring pain.
When cell phones are banned at Branton Middle School, Frost and his friends come up with a new way to communicate. They start leaving sticky notes for each other all around the school. It catches on, and soon all the other kids are doing it too.
In the middle of this, a new girl named Rose arrives at school. Rose is not like anyone else at Branton Middle School, and it's clear that some kids besides Frost are not as accepting. As the sticky-note war escalates, will Frost stay true to his new friend?
Posted not only tackles bullying but can show kids just how powerful words can be.
2. The Secret Sheriff of Sixth Grade by Jordan Sonnenblick
The Secret Sheriff of Sixth Grade will be released on August 29th of 2017. 
Sixth grade can sometimes be a drag. Bullies can target you. Teachers will say you did something wrong when you really didn't.
Maverick wants to change all that. One of the last things his father left him before he died was a toy sheriff's badge. Now he likes to carry it around to remind him of his dad and also to remind him to make school a better place for everyone. But with his home life falling apart, cam Maverick on hold on?
The Secret Sheriff of Sixth Grade is a middle-grade book, but it does have some heavier themes. Parents should think about their child's maturity level before letting them read it.
1. Super Max and the Mystery of Thornwood's Revenge by Susan Vaught
Max has always been a whiz with electronics (just take a look at her turbo-charged wheelchair). But when a hacker starts a slanderous Facebook page for her grandpa, Max isn't sure she has the skills to take him down. The messages grow increasingly sinister, and Max fears that this is more than just a bad joke.
Featuring a disabled heroine, this is a great book to teach diversity as well as to entertain.
One Response to "The Top 10 Best Middle-Grade Books That Teach Valuable Lessons"