22 Best Social Studies Courses from Udemy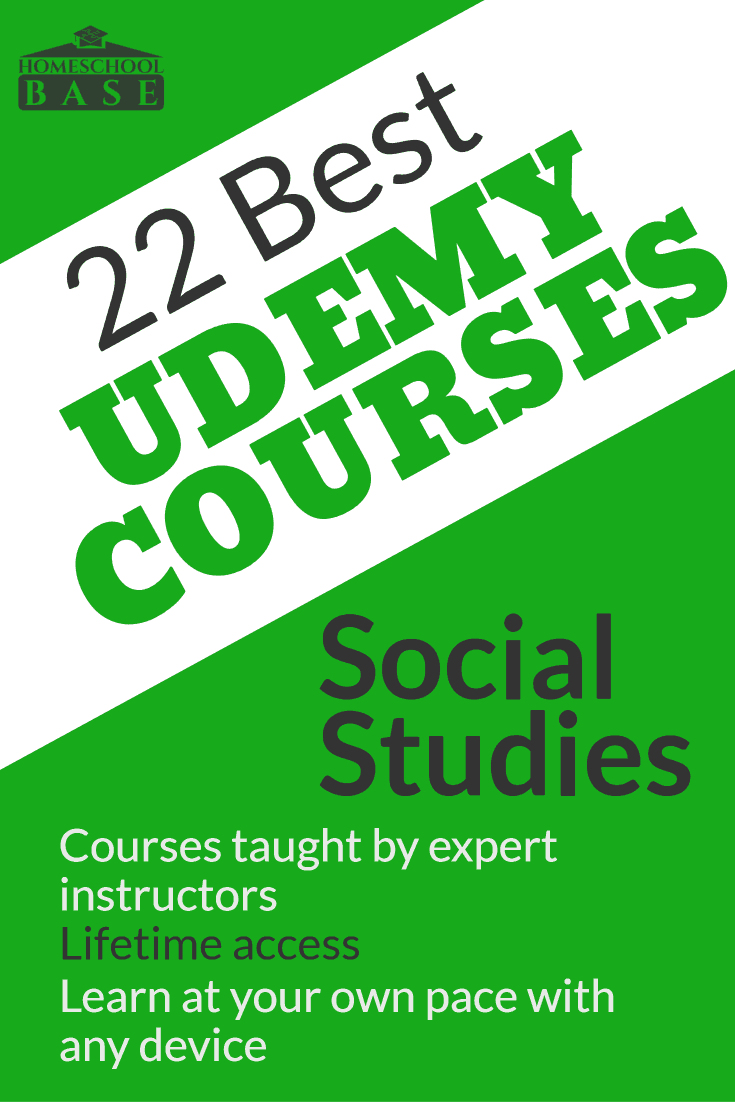 Here is the next installation of Udemy courses! Great for electives or maybe just for fun! We love Udemy for a lot of reasons. Just in case you haven't read the intro to another post, let me tell you why.
The courses go on sale quite frequently. Sometimes it feels like we're stealing!
The courses are always taught by experts who are really passionate about the subject material.
We aren't experts in every field! Especially at the high school age. These courses are one of many ways to "outsource" some of the teaching and expertise.
These courses never go away once you purchase them. Lifetime access for the whole family.
The best social studies courses
We worked hard on this list, and would really love it if you were to share it!