The Best Toys for Children with ADD/ADHD
10 Experts Share Their Advice & Recommendations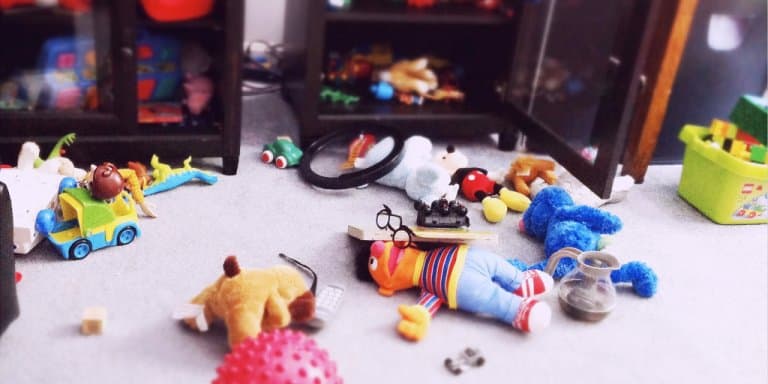 We all have trouble focusing at times, some more so than others. Those of us with ADD/ADHD children know the true meaning of "focus issues." In our journey to find some natural solutions to attention deficit, we've run into all sorts of "advice." There are "best gadgets" to promote focusing, all-natural techniques, and natural remedies.
Specifically, during our search for toys, we realized that most articles were simply compiling lists of toys that seemed like they would be good for children with ADD/ADHD. Are they really? Is the fidget toy craze just a fad? Is there science, research, or experience to back up any of these claims?
So, we talked with 10 ADD/ADHD and toy experts to share their advice and their best toy recommendations for ADHD children.
How To Choose Toys For Kids With ADD/ADHD
Here's what Julianne Miller, a special educational needs consultant from the UK, told us about choosing an engaging toy.
Children with ADHD are known as 'stim-seekers'; they seek high stimulation engagement, which is why video games have always been a favorite. For a parent who is looking to diversify, a toy needs to be stimulating - and by this, I mean that the toy stimulates the senses.
ADD vs ADHD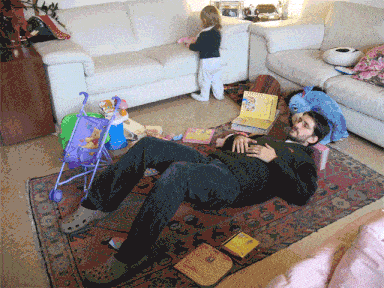 For a child with hyperactivity as part of an attention deficit, look to sensory toys. Sensory toys have a greater-than-average response to impact - being hit, pulled, bit, punched will yield a big response.
For a child with attention issues that are internalized, any imaginary play set will enable the child to have a rich imaginative experience. It is important to remember that ADD and ADHD are both attention difficulties but have different needs.
Engaging Their Interest
"Children with ADHD abhor boredom," said Terry Matlen, MSW, "So toys geared towards them need to engage their interest, curiosity, and creativity, while helping with offering an outlet for their hyperactivity."
The Best ADD/ADHD Toys
Matlen suggested that plain old fashioned Play-Doh fits the bill because there are no rules, no limits. Furthermore, she added that "bonus points are given for also helping with sensory related issues we see with so many children with ADHD. Simply add a few cookie cutters and a pencil or a stick (for poking decorative shapes into the clay) and voila- great creative projects within minutes."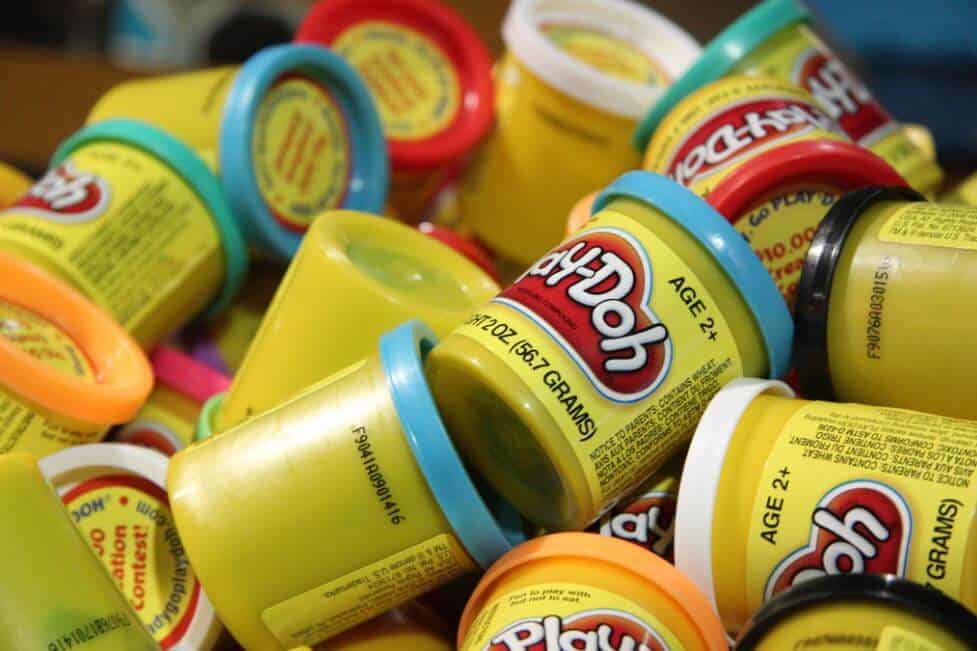 She added a final piece of advice: stay away from the fancy kits that are now available, which curb creative thinking. Children with ADHD tend to have expansive, creative ideas, and the kids can be restrictive in their efforts.
Matlen, who suffers from ADHD herself, is a psychotherapist, writer, consultant, and ADHD coach. Make sure to check out her book, The Queen of Distraction: How Women with ADHD Can Conquer Chaos, Find Focus, and Get More Done.
Kinetic sand
Kinetic sand is one of those 'toys' that is far more educational than many parents actually realize. One of the key indicators that a child is suffering with ADHD is that they have sensory integration issues, and struggle with controlling their senses appropriately - for example, when holding something they may tend to hold it tighter than necessary.
By playing with a toy like kinetic sand, they can learn to control their sense of touch. The child can also explore their imagination by playing with the sand and sculpting anything they can think of. Other benefits include minimal clean up and mess (which can sometimes cause children with ADHD anxiety issues).
This product is also listed as a best sensory toy for children with autism. Max Robinson, Precious Little One, suggested to include kinetic sand in this post.
CozyPhones
CozyPhones (click here to find them on Amazon) are headphones with ultra-thin speakers inside a comfortable headband, for both children and adults.
The product, which was initially created as a sleeping aid, has become a top seller in the United States. It is ideal for travel, relaxation, and during exercise. Most importantly, it has become a go to for parents who are trying to find ways to better serve children who battle with autism and sensory processing disorders.
If you have a toddler, you'll want to read about the top 8 sensory toys for toddlers.
Marketing Manager Leah Kosin explained to us that, "We're a veteran owned, U.S. based family business, located in Ashburn, VA, and promise 100 percent satisfaction with our products."
Yogibo's Best-Selling ADHD & Autism Spectrum Toys
Eyal Levy, founder of Yogibo, has two kids with ADHD. He told us this is a question he's more than familiar with. His company, best known for their new-age bean bags, creates family fun furniture, aromatherapy, toys, and more. Eyal designed several products to be especially beneficial for individuals on the autism spectrum and kids with ADHD.
His two best-selling toys for kids with ADHD are:
Hugibo

Featured on the Today show, Hugibo is a person shaped bean bag that has arms with Velcro and can hug the individual who sits on it. The Hugibo provides great positive feedback and calms those with ADHD. T's also proved to help with reading and focusing. There's also an animated series on how Hugibo's magical hugs can help make incredible things happen!
The stories about Hugibo and friends can be found at Hugibo.com.
Squeezibo
This is the next generation of stress ball (and feels nothing like the traditional ones). It's made out of a special thermoplastic rubber with cotton/spandex cover.
Levy says they've been selling it to leading organizations for kids with ADHD like Brain Balance Achievement Centers, and it's proven incredibly helpful!
Click here to read more testimonials about Yogibo products and their benefits.
Children's sound books
Brian Dwyre self-publishes a brand new type of children's book that was recently featured on The View as one of Whoopi Goldberg's favorite holiday gifts. Unlike traditional books, his new brand, Kidioke Media, produces children's sound books.
The books take licensed timeless songs and put them into print. The text of the book is the lyrics of the song and the illustrations act out those lyrics. Here's what Brian had to say:
My books are really perfect for children with ADHD. It keeps them involved in so many different multi-sensory ways. Music, Reading, Counting, and beautiful 3D renderings of characters. Readers can hit the play/pause button as often as they like and there is an interactive LED light-up timer. I also created an interactive app that allows the listener/reader to record their audio/visual while enjoying the song and send that video to loved ones.
Their selection currently includes: What a Wonderful World, My Girl, and Billy Joel's Lullabye.
Blended Learning Tools
Dr. Rebecca Klemm, The Numbers Lady, holds a PhD in statistics and teaches all ages—as she likes to say, from pre-K to grey!—all over the world about meaningful math.
I focus on what math is and why it is here rather than just memorization.
I suggest blended learning tools that include learning via multiple entry points using multiple senses. Children need physical learning tools to interact and discover within the real world. I spoke on the value of blended learning tools at the International Society of Technology in Education in 2015.
In response to parent and teacher request for foundational math learning tools, I developed the Hello Numbers Discovery Pack. Numbers are presented as fun and friendly characters.
The pack includes a set of small numbers (4.5" each, embroidered with count dots on the back and magnets in their "heads" to construct multi-digit numbers in a line), Hello Numbers book with a decoder and stickers, free Hello Numbers tablet app, and original songs sung by each number 0-9. The decoder of the book works on the app.
It all comes bundled in a backpack suitable for a young child to carry.
The combined Hello Numbers Discovery Pack has been named the Best Pre-School Numerical Literacy program by Jo Booth of Teachers with Apps, received a top Brain Award, and received a rare 5-star rating from the Educational App Store (UK).
Klemm says that, "Many kindergartens use the product now and we are beginning to reach out to pre-schools. We have shipped from our own site to parents all over the globe. We have received many responses that their children (boys and girls), as well as parents of autistic children, children with ADHD, 'gifted' children, and children with other special needs that their children 'love the numbers and associated activities and products.'"
Chewelry (chewable jewelry)
 Varda Meyers Epstein, Editor of the kid's education blog at Kars4Kids highly recommends Chewelry.
Chewable jewelry can help children with ADHD to focus because it gives them an activity, an acceptable way to move, that isn't disruptive to those around them. It's a great help to children with ADHD in social situations.
Click here to search for Chewelry on Amazon.com.
Kinesthetic Toys
Brad Hines, founder of NerdPlaythings.com, said that he frequently recommends parents of children with ADD/ADHD to use kinesthetic toys. These toys all require movement/stimulate kinesthetic intelligence (your ability to manipulate your body).
Simpler ones that don't involve full body movement and can be used with your hands only (fidget and spinner toys), have been proven to help ADD style thinking minds concentrate–even if while learning something else. For example, people (of all ages) can take in information better if they are playing with something in their hands like blocks, puzzles, tangrams, etc.
Customizable Wooden Spinning Tops
Jacob Novotny, the owner of Simpler Life, introduced us to a toy that directs ADHD children's energy to entertain him/her while providing hidden educational benefits.
The toy is a wooden spinning top. It may seem like a simple toy, but 8 exchangeable colorful rings provide completely different spinning patterns. The spinning top is very mesmerizing and the children learn about physical and optical laws when they experiment with the 8 different rings.
There is, however, an even better usage—creating your own new, colorful rings. This is something children can do along, or with parents.
The fun mutual activity fosters child creativity and artistic skills. The possibilities regarding patterns and colors are endless.
As an added bonus, Jacob told us that he I puts two of everything into each box, so that parents can play together with the child.
Here is a link to Jacob's Amazon product page.
Jacob also let us know that he, "received messages from customers that like to use this toy for their autistic child. Of course, that is different from ADHD, but I wanted to mention it in case it catches your interest."
From Our Home to Yours
See more
Reviews