The Best Books To Read After Finishing Harry Potter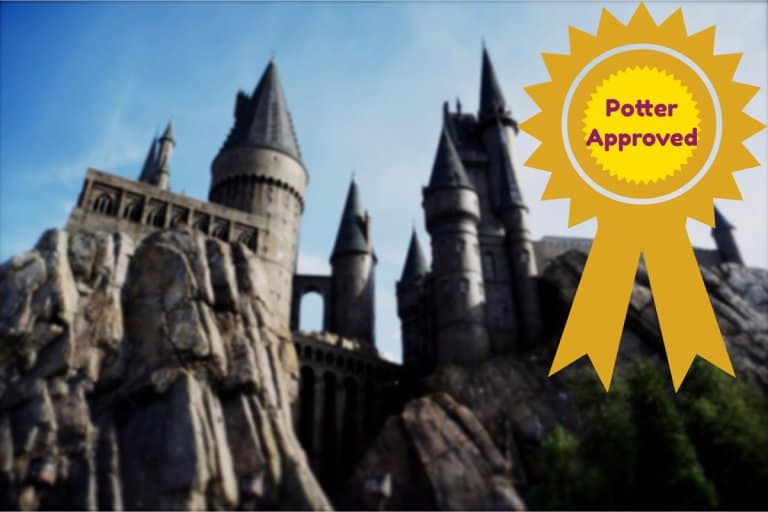 If you haven't read the complete Harry Potter series, you're probably looking for this: Harry Potter Paperback Box Set (Books 1-7) by J. K. Rowling on Amazon.
It is very common to finish an amazing book series or TV show and experience a period of withdrawal symptoms. The Harry Potter series is notorious for leaving readers begging for more books in the series. If your child, or you, has recently finished, or is about to finish, the Harry Potter books it is a great idea to have some other books picked out, lined up, and ready to go.
Why? The best way to deal with book withdrawal is to feed your appetite with another great book. If your child is a reluctant reader, seamlessly transitioning him or her into another series is the best way to maintain reading interests. If they take a break from reading it will be much harder to get them interested again! We've curated a list of the best books to read after finishing Harry Potter, and have linked each book to its Amazon description page.
Similar plot vs similar quality
There are two common opinions about the best type of book to read after Harry Potter. Some people are looking for books that have similar plots. Others will warn against this, arguing that finding another series with a similar level of quality is the better bet. The second group of critics are usually right -- few books can live up to the quality and originality of J. K. Rowling's series. A true Potter fan will feel that everything they read pales in comparison. Nevertheless, there are great books (in both categories) that are worth reading and can help with the 'recover process.'
Books with similar plot / style to Harry Potter
The Tales of Beedle the Bard by J. K. Rowling. This is the most obvious answer. Also written by J. K. Rowling, if you loved Harry Potter this is a must have. Rowling's style is easily recognizable and the book only makes sense after reading the complete series. Our biggest complaint against this book is its length - it is a short read, only around 100 pages.
Fantastic Beasts and Where to Find Them: The Original Screenplay by J.K. Rowling. Also by Rowling, and also another obvious pick. This book is a screenplay and the film was released on November 10th, 2016.
Magyk, Book 1 of the Septimus Heap Series by Angie Sage. This book has all the Harry Potter buzz words like, potions, charms, magic, spells, but does not feel like a forced attempt to hop on the fantasy bandwagon. Plenty of readers actually prefer this series to Harry Potter.
The Lightning Thief (Percy Jackson and the Olympians, Book 1) by Rick Riordan. Any of Rick Riordan's books are good choices to read after Harry Potter, the Olympians series being the most popular and a #1 New York Times best seller. The books weave in Greek mythology and philosophy in such a way that most classical educators will actually approve. Although Percy is not a wizard, and there is no 'magic' invovled, the plot has uncanny similarities to Harry Potter. Percy is an orphan who has 'powers,' hangs out with two friends who are similar to Ron and Hermione, competes against rival students, and is very good at chariot racing (sort of like Harry is good at Quidditch). You can buy the full 5 book series on Amazon.
Fablehaven Complete Set (Boxed Set) by Brandon Mull. This is the only series that is potentially more creative than Harry Potter and has lots of similar elements.
The Secret of Platform 13 by Eva Ibbotson. This is a much less familiar title, but is potentially the most 'similar' book to Harry Potter that was actually published first. It takes place on a magical island, only accessible for a few days each year through an abandoned train station. The plot is far too complex to attempt to explain, even in a few paragraphs.
Quality books Harry Potter fans will love
These books don't necessarily have overwhelming similarities in plot or a 'wizarding' environment, but they do have a similar level of quality and are also fiction hits.
The Mysterious Benedict Society Collection by Trenton Lee Stewart. A boxed series that I used with my oldest as a smooth transition after Harry Potter.
Gregor the Overlander by Suzanne Collins. Wonderful world-building and plot, but an overall darker feel.
The Invention of Hugo Cabret by Brian Selznick.
The Ruins of Gorlan by John A. Flanagan. This is book 1 of the Ranger's Apprentice 12 Book Series, an international bestselling series.
The Color of Magic (Discworld) by Terry Pratchett.
Artemis Fowl by Eoin Colfer. Has the potential to grab one's attention when nothing else will.
Children of the Red King #1: Midnight for Charlie Bone by Jenny Nimmo. An excellent combination of magical elements and friendships.
Dragon of the Lost Sea (Dragon Series) by Laurence Yep. This is an older series, 1988.
How to pick which book to read next
Transitioning from Harry Potter to another book or series is going to be difficult no matter what. Harry Potter is one of the few books that you never know what readers will want afterwards. Nothing can re-create the Harry Potter books as a series. One of the reasons it is such a massive success is because Rowling was able to build such a unique and detailed world using simple and compelling language. Although each book's individual climax and plot are flawless, the plot/climax of the series as a whole is unparalleled.
Nevertheless, if you pick a few books from the above suggestions, I am fully confident more than one will be a success.