Boys' Book of Model Boats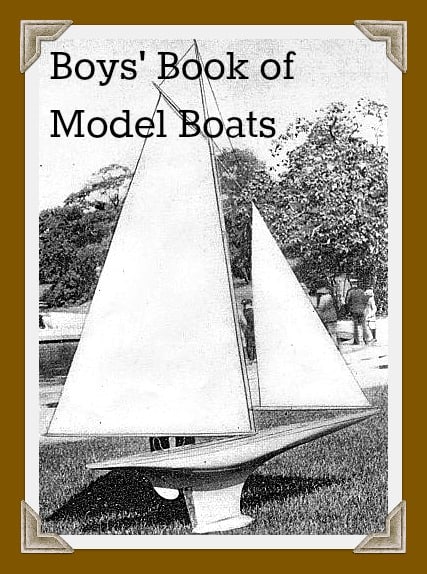 The author was an ardent boat-builder, and he well remembers how he combed the Children's Department of the local library in search of a book that would tell him something about boats, and especially for information regarding the construction of models. He found books on model airplanes, toys, electricity, radio, and chemistry, but alas! nothing about model boats.
Building a model boat would be a fantastic project for 4-H, Boy Scouts, or another hobby club.
This book starts with the basics of boating- including buoyancy, center of gravity, and other physics.
Full of useful illustrations and instructions on how to make hulls, steam engines, yachts, and much more.
Download Boys' Book of Model Boats from gutenberg.org.