A Helping Hand: Homeschool Community Service Ideas for All Ages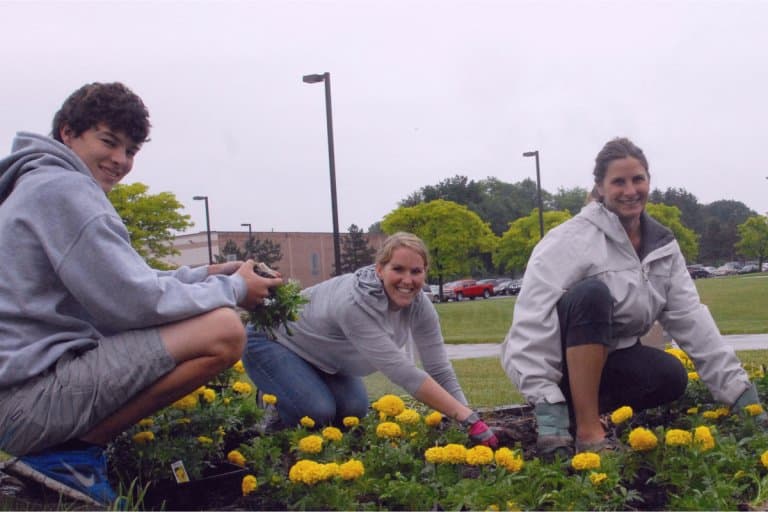 One great way to develop an attitude of service in our children is through regular, intentional community service. Opportunities extend far beyond serving at a soup kitchen or picking up litter. Here are just a few ideas for homeschool kids and families to help out in their communities.
Time and Elbow Grease
Sometimes you just have to ask! Check with local nonprofits, churches, neighbors and friends. Everybody loves a dependable volunteer!
Collect books, clothes, or toys for homeless shelters or women's shelters.
Help at a non-profit's event or fundraiser.
Sort donated baby clothes for a pregnancy center.
Offer to do mundane tasks such as vacuuming, weeding, or taking out trash.
Secretly shovel snow from the neighbor's driveway. Rake leaves, help paint or stain, or mow.
Ask elderly neighbors how your kids can help. Take the trash to the curb each week? Walk their dog?
Fundraising
Beyond the classic lemonade stand, kids can collect funds and supplies for others:
Have a bake sale to raise money for someone's cancer treatments.
Collect stuffed animals or toys for kids in need.
Hold a canned food drive.
Host a free car wash for the disabled, military, or single moms.
Crafting
If your kids love coloring, try:
Get-well cards for hospital patients.
"Thinking of you" cards for nursing home residents.
Holiday cards for a senior center.
Learn a new skill! Knit or crochet:
Lap blankets for nursing homes.
Hats for premature babies at the hospital.
Scarves for homeless shelters.
Writing
Send thank-you cards, or even write a letter to the editor of your newspaper, to thank and recognize those serving your community. It can be a great learning opportunity, too:
Police, firefighters, etc.
Sunday school teachers.
Local politicians.
Organizations like Compassion Intl allow you to sponsor a needy child's education and meals in another country, as well as exchange personal letters.
Be a Friend
Visit the nursing home! Make it a game night, bring your musical skills, or simply sit and talk with them about their families and lives.
Gifts
Pack a care package for those in the military, or kids at a children's hospital.
Leave small gifts or friendly notes on windshields or doorsteps.
Leave baked goods for your delivery person, especially around Christmas.
Bring a meal to a family with a new baby.
Offer to babysit for a single mom.
Pack a shoebox full of gifts for a child through Operation Christmas Child.
Everyday Community Service
Community service can be more than just an afternoon spent fundraising. Make it a habit. Watch for quick, ordinary acts of service you can do for those around you all the time. Even at the grocery store, you can return people's carts, or just make eye contact and smile.
Let your kids see your example of community service, from volunteering at church to stopping to help somebody with a flat tire.
And even teaching kids to help around the home—from doing chores to assisting siblings and parents—will cultivate a spirit of giving, thoughtfulness, and hard work.