Early American History E-books
Here are three nice e-books in the public domain about early American history.  All three are written in a narrative style- attempting to bring to life some of the most famous stories from the ages of Exploration up to the American Revolution.
1.  Builders of Our Country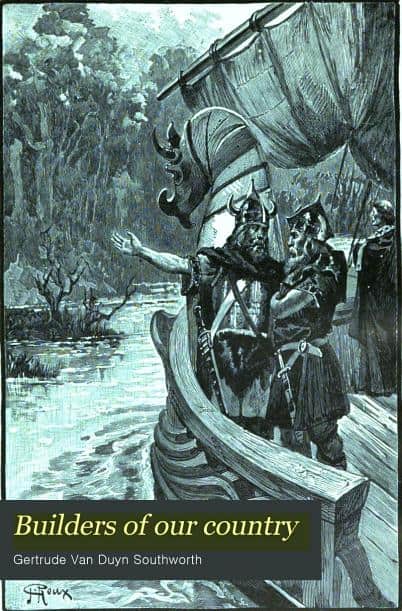 Description from the book:
Of the narrative forms of history, the biographical has proved by far the most interesting and serviceable for boys and girls of ten or twelve; and experience tells us that for children of this age events in the lives of men must be told in a way that fixes those events by many striking and vivid pictures of each.

In the twenty-five biographies here given, representing the most important builders of our country from the year 1000 to the beginnings of the American Revolution, the hero of each has received attention in proportion to the reach of his influence or of that of the group of which he is the central figure.
You can download this e-book through Google here.
2.  America First
This book is similar to Builders of Our Country except that it contains 100 stories and stretches further into American history.
From Lief the Lucky to Sergeant York, each story is engaging and enthralling.  This book would be a good read-aloud choice for young boys.
Download America First here.
3.  An American Book of Golden Deeds
This book is a little different in both style and content.  It is a collection of humanitarian deeds and brave acts performed by Americans.  Not all of the stories are necessarily famous, thereby adding a certain intrigue to this book.
The author, James Baldwin, wrote several excellent books.  A quick search of his name on Gutenberg.org or at Google Books brings up a nice list of public domain history books.
Download Golden Deeds here.