Educational Movies Both Parents and Kids Can Enjoy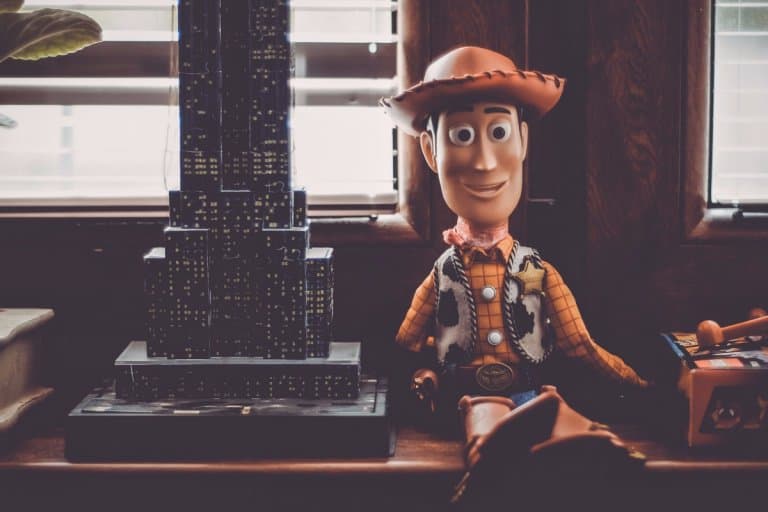 Do you remember the first time you went to the cinema? The outside world fading to black, the lights rising on a story, the spectacular kaleidoscopic colors breathing life into an entirely new world?
Maybe you do, maybe you don't. Either way, you'll almost certainly recall the feeling of watching a film as only a child can. There's just something about movies that makes them an immensely powerful form of storytelling, especially to the young mind.
The Educational Value of Movies
The great director Akira Kurosawa once said 'cinema resembles so many other arts. If cinema has very literary characteristics, it also has theatrical qualities, a philosophical side, attributes of painting and sculpture and musical elements. But cinema is, in the final analysis, cinema.'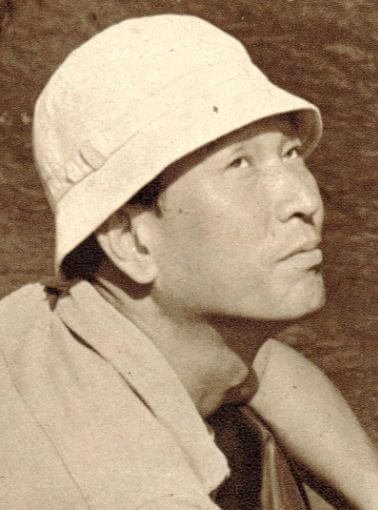 Why do we bring this up? Well, partly it's because we love Akira Kurosawa, but more to the point it's because we feel it perfectly summarizes what makes movies so special. As Kurosawa puts it, the film combines so many expressive mediums, yet continues to maintain its own identity.
And expression is a core facet of education.
While logic is vital to civilization and develops minds into high-functioning and analytical machines, it's the creative and artistic fields of study that teach compassion, reflective thinking, and the appreciation of culture. Though it seems easy to dismiss these subjects as irrelevant to students who don't want to follow creative routes, the fact is that an education in the arts provides kids with inspiration, empathy and perspective – key life skills regardless of career path.
That's why our definition of 'educational' isn't limited to content that simply reinforces academic facts.
In this article we'll be taking a look at movies that not only broaden kids' views of history and culture, but also at works that convey philosophical concepts such as morality in an understandable and approachable way. We'll also consider the vital fun factor – if a film isn't consistently interesting, it really isn't worth watching. In this list we hope to provide a selection of a few of the most educational and indeed entertaining movies out there that parents and children alike can enjoy.
The Gamechanger
Some films are so relentlessly beautiful, so incredibly worthy of re-watching time and again, and so undoubtedly valuable, that they've made their way into the halls of popular culture and simply remained there.
We're talking about the works of pioneers like Disney, Pixar, and Dreamworks.
We're talking about movies that do what they do with enough energy, flair, and insight to define their respective genres for generations to follow. Though many movies come close, none have ever managed to match the sheer influence of these pictures.
The Best Kid's Movie of All Time

When it comes to kid's films, for us there can only be one real winner in this category. In 1995, Pixar not so much exploded as quietly crept up on the scene with a movie to make history. Toy Story, the world's first feature-length film to be animated entirely on a computer, was and continues to be a masterpiece.
It's safe to assume the world wasn't exactly expecting anything complex from a movie about… well, toys. And yet, in the story of cowboy doll Woody and astronautical action figure Buzz Lightyear, Pixar delivered a subtle, nuanced tale about friendship, jealousy, and imagination to dazzling effect.
Where the Educational Power Lies
It's not like Toy Story teaches kids anything about any of the subjects studied in schools, but that's not where its educational power lies. In the modern age, this is a common introduction to the movies for many kids, and what a place to start.
Emotions can be a tough thing to grasp (at any age), and Toy Story gives us insight into the nature of jealousy, anger, love, loss, and ultimately joy. For young kids, understanding how to deal with these feelings and seeing them so clearly represented in detailed, empathetic characters is a vital part of their emotional development.
What's more, the movie is brought to life by visuals that still impress today, humor that rarely misses, a great score composed by the unrivaled Randy Newman, pitch-perfect voice work, and a heart of pure gold. The sequels are also fantastic, but it's this first that really is essential viewing – for everyone.
The Unlikely Hero
6 years later, Dreamworks answered Pixar's revolutionary movie with their own groundbreaking Shrek (2001). Characterized by strange but striking characters, a mischievous sense of humor and a daring storyline, the first film in the franchise stands out next to the sequels because of its simplicity, its originality, and its downright charm.
The Educational Value of Shrek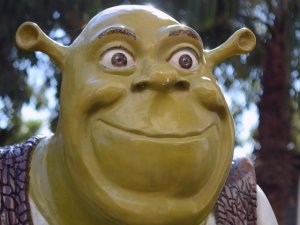 So what does this have to do with education? Well, aside from its powerful moral message that goodness can come from anywhere (a little clichéd, we know, but sometimes the old ones are the best), it challenges conventional storytelling and dismisses through comedy the traditional tropes of fairy tales. The princess is a skilled martial artist, the knight in shining armor happens to be a swamp-dwelling ogre, and the dragon is lovesick for a talking donkey.
It's all perfectly bizarre brilliance, and it widens kids' perspectives beyond your everyday Snow White or Sleeping Beauty. And if that doesn't convince you, you can still enjoy its stunning visuals, quickfire script and wonderfully realized selection of characters.
The Classic
We could talk about Pixar and Dreamworks vehicles all day, but movies go far beyond computer animation. It would frankly be a sin to leave one of the most awe-inspiring, definitive films of the 20th century from this list. Stephen Spielberg's E.T. The Extra-Terrestrial (1982) is a powerful, poignant and endlessly entertaining piece of work, and though its educational value may not be immediately apparent, it's certainly there.
Stephen Spielberg's E.T.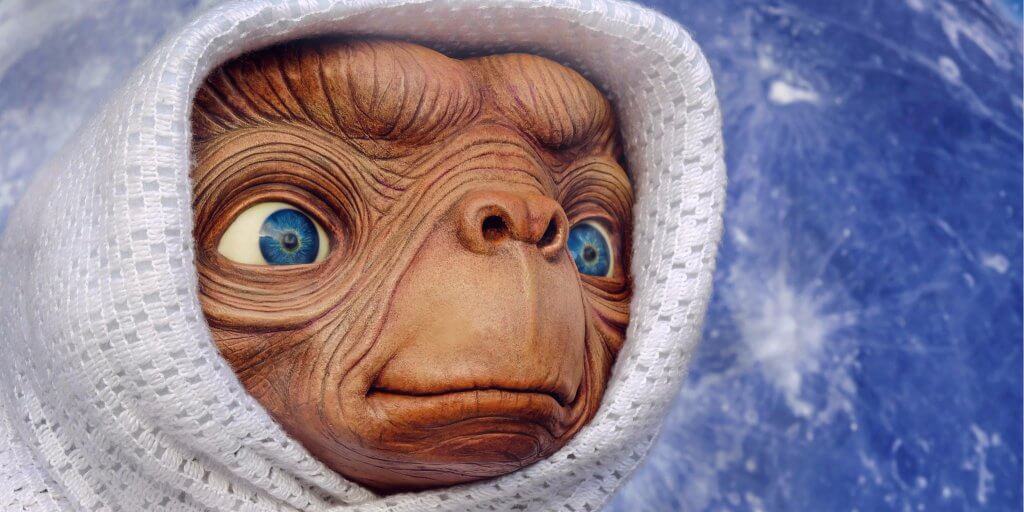 The tale of a boy's unlikely friendship with a short, strange creature from the stars is simple, but perhaps that's why it resonates so strongly with audiences of all ages. Spielberg perfectly encapsulates the feeling of the time, creating an authentic 1980s atmosphere. It's a genuinely interesting setting that paints an intriguing idyll of suburban America, and kids won't be able to help but feel enthralled by the hugely involving adventure unfolding before them.
The scope of the story feels cosmic, yet also distinctly personal, its characters charming, but no less plausible and human. Like Toy Story, it's an enchanting tale of friendship. Like Shrek, it approaches its story with a sense of morality that feels sincere and passionate, yet avoids too much self-righteousness and simply doesn't feel forced. The effects that made it the box office sensation it was may be dated by modern standards, but it tells its story with integrity and creativity that only the best kind of movie can achieve.
A Few Commonly Overlooked Masterpieces
The movies we've covered so far have been huge hits, commercially and critically acclaimed and firmly cemented in movie history. However, it would be criminal to ignore a few of the more commonly overlooked movies with true educational potential.
One such movie is The Iron Giant (1999). Animation maestro Brad Bird's answer to E.T, this short but sweet adventure was a box office catastrophe on its original release, but found the respect it so deserved with the critics and has gained something of a cult fanbase since. The story of – you guessed it – an iron giant and his friendship with the young Hogarth Hughes, it takes place in Maine in the midst of the Cold War. The movie is, frankly, fantastic, offering a humorous, poignant commentary on the era that will provoke curiosity in the minds of children and adults alike. It's beautiful, fast and very very funny, with a stunning conclusion that will leave even the coldest audience member grinning.
We also can't bring ourselves to omit the wonderful Mulan (1998) from this list. Often overlooked in favor of more recent efforts such as Frozen and Moana, Disney's heroine here is among the most memorable they've ever created. Stubborn, clever, and most importantly courageous, the young protagonist disguises herself as a man and goes to war in order to protect her ailing father.
The movie paints a striking picture of ancient China that will capture the imagination of any audience, and in a fashion typical of Disney's best work, provides great animation, cutting humour (Eddie Murphy as guardian dragon Mushu is a joy to watch) and a selection of songs that stand out as some of the most memorable musical accompaniments ever written. The real selling point of Mulan is its ability to show the horrors of war in a way completely comprehensible to children without resorting to gratuitous violence, as well as its fantastic collection of characters and simply beautiful script.
Last but by no means least, Rob Reiner's The Princess Bride (1987) can only be described as the greatest adventure of all time. Revenge, heroism, true love – it's all here. In an often poignant, often funny narrative framing technique, a man tells his unwell grandson a story. A story of a princess, of a pirate, of shrieking eels and rodents of unusual size and one of the greatest duos ever put together on the screen. It's a simply brilliant story, and its charismatic characters and the satisfying story will charm anyone who watches it, be they old or young.
---
Films are a very special medium that can expand the mind and enrich the heart. From reflecting every corner of our own world to immersing us in new ones entirely, their capacity for teaching all of us, whether kids or parents, is virtually unlimited.