Homeschooling Ideas: Educational Scrapbooking Projects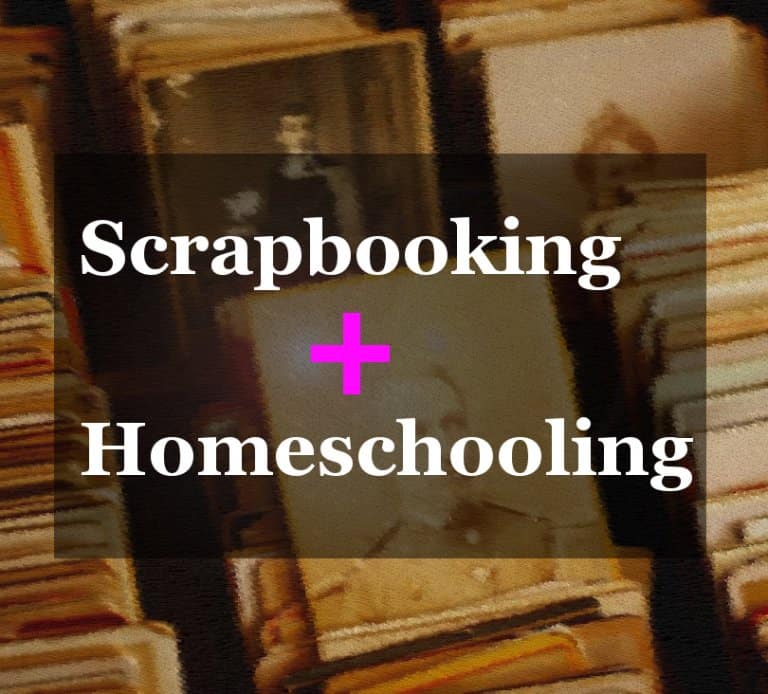 Scrapbooking Makes Any Craft Lover's Project Fun, Beautiful and Easily Preserved
Scrapbooking - for some, it is an amusing past time. For others, an obsession. And for people like me, sitting down to work on a scrapbook layout is like taking on a mission. As a homeschooling mom always looking for new ideas and projects, all those supplies and techniques eventually made their way into our educational pursuits.
Scrapbooking is a great hobby for kids to take up as well. The cutting and gluing help young children improve their hand-eye coordination. Children become familiar with artistic concepts such as line, shape and color when they learn how to lay out a page. Journaling encourages children to write something that they feel is interesting, important or want to remember.
In the end, they have a work of art that is full of memories to keep, share and reflect on for years to come. Scrapbooking is a great way to commemorate any homeschooling year or event by preserving your pictures and mementos.
But that's not where it's uses end!
The Many Benefits Of Scrapbooking
When my kids whine that they don't want to write a boring old report, or are at a loss for what to do as a science or history project, or even when I am looking for new ways for the young one's to learn their alphabet or numbers, I hand them the scrapbooking supplies. Amazon prime is amazing and I have a subscription set up for this double sided cardstock a regularly use half of Amazon's top scrapbook sellers.
Instead of just writing a report about the book they have finished reading, they create an exciting scrapbook page with illustrations and journaling about the story.
Instead of filling out a worksheet about Christopher Columbus or the life cycle of a butterfly, they create a several page spread, including graphics, bullet-pointed facts and diagrams.
Instead of just going through an alphabet book, they make their own, using die cut letters on each page, with stickers or rubber stamp images to show words that begin with each letter.
One of the major benefits of your kids using scrapbooking for some of their projects, rather than big poster-board displays or 3-dimensional models, is that scrapbook pages are compact. Homeschooling families know how quickly a house can fill up with all kinds of projects in the making, and how it can be just a little heartbreaking to tear down a large beautiful project, or find it rotting in the garage, after so much care and effort went into it.
Scrapbook pages are easy to display, store, and transport. Even when they are still working on a project, it can easily be stored in a bag or box when not in use, rather than sitting out on the dining room table for days at a time. And, at the end of the year, they're easy to fit into your portfolio, or nice additions to bring along for homeschooling evaluations. Also, when younger children are learning something that older children have already learned, you can browse through the older sibling's scrapbook or pin up their pages on the subject as a resource.
Another benefit is that scrapbooking, with all it's tools, gadgets, stickers, page punches, colorful embellishments and funky cutters, encourages creativity. Just handing your kids a box of scrapbooking supplies will get the wheels turning and put them in a very artistic state of mind. Once their creative juices are flowing, their projects will become more detailed and innovative.
Finally, it's a great way to share your hobby with your children. You don't have to wait until bed time, or wait to sneak out for a Friday night crop at the local craft shop in order to indulge in your favorite hobby- you can scrapbook and homeschool at the same time. The whole family can sit together for a family crop, working on their own individual pages and projects, discussing their topics and sharing what they've learned with each other.
If you've never scrapbooked, but have always wanted to take it up as a hobby, homeschooling with your children may be a great time to start. Check out Amazon's most popular scrapbook items and comment below with any questions!
2 Responses to "Homeschooling Ideas: Educational Scrapbooking Projects"