Financial Literacy for Kids: Here's What You Need to Know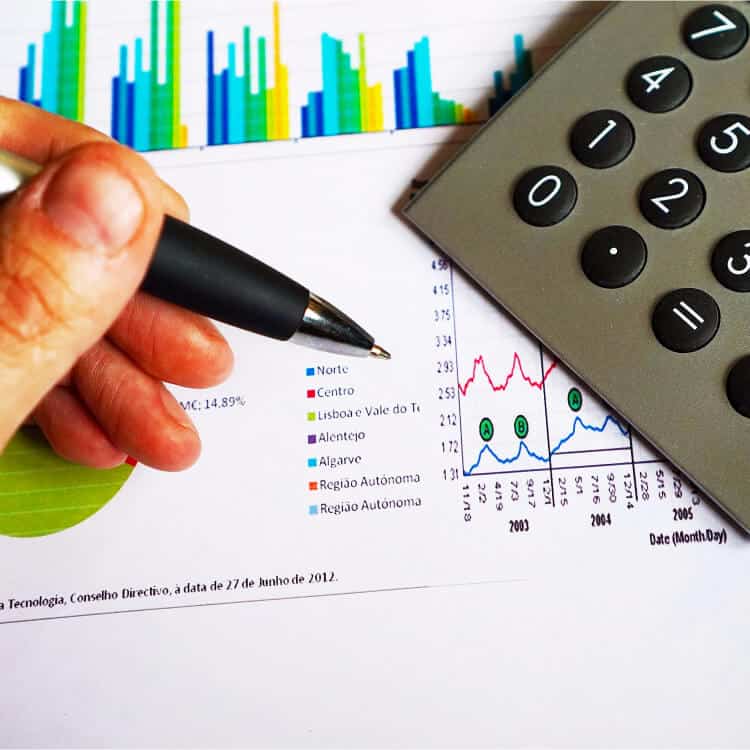 The days of balancing checkbooks have been replaced by paperless statements and text alerts when your credit card payment is due. Gone are the days when you had to meticulously record each transaction and manually keep track of how much money was coming in and leaving your accounts.
We swipe, slide, insert, and tap our credit cards and receive our newest purchase within days, minutes, and even seconds. However, the ease and speed with which we can make purchases also means we may find ourselves quickly approaching our credit card limits and necessarily reining ourselves back in.
What Does It Mean to be "Financially Literate?"
Being financially responsible requires willpower and knowledge of financial best practices, otherwise known as financial literacy. Someone who is "financially literate" knows the ins and outs of money–how it works, how to manage or invest it, and how to get more of it.
As a parent, you want to be a role model for your children, and being a role model of financial literacy is no different. The average college graduate will leave school with over $37,000 in student loan debt, and the average American household has around $2,300 in credit card debt.
It is more necessary than ever to reinforce the importance of financial literacy for our children so they will have a secure financial future.
Financial Literacy in K-12 Education
Recent survey data indicates that most millennials wished they had a money management course available to them during their education. Such a course is not a common piece of most curriculums.
By finding ways to integrate money management lessons into your child's education, you will ensure they are equipped to make responsible fiscal choices once they leave the nest.
If you teach your kids how to manage money, why it's important to save money, and make sure they're aware of the consequences of reckless spending, you will help secure their financial future–you may have even secured yourself a much nicer retirement home somewhere down the road.
Tools for Teaching Financial Literacy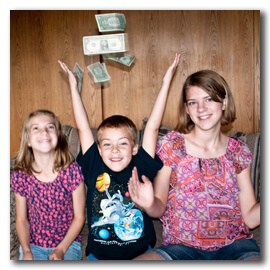 Fortunately, you are not alone in this journey. This need for financial literacy has caught the attention of many national organizations who have dedicated their time and resources to provide free, online tools to help kids familiarize themselves with the ins and outs of money management.
These tools can be integrated into your lesson plans, homeschool curriculum, afterschool program, or used as a supplement to ensure your kids are being exposed to various terms and concepts based on their age group.
List of Free Resources:
These resources are designed in a way that makes it fun and easy for younger kids to learn about money management, but realistic enough that older kids will be aware of the possible consequences of improper money management.
Teaching Money Management Through Real-Life Scenarios
There is a great Forbes article titled, "The 5 Most Important Money Lessons To Teach Your Kids" which emphasizes the importance of teaching your children the value of a dollar. By trying to find ways to include money management lessons in day to day tasks (such as pointing out the benefit of buying a discounted item versus the full price competitor at the grocery store) you will begin to build up a solid foundation of financial literacy in your child's mind that will stick with them as they grow older.
Learning Financial Literacy as an Adult
Maybe you're a parent who doesn't feel like you have the financial literacy skills needed to teach your kid responsible practices–that's okay! There are just as many, if not more, tools designed to help adults establish and accomplish savings goals, track their spending, and stay on top of their personal finances.
The Institute for Financial Literacy offers budgeting worksheets, loan payoff calculators, and other resources designed to help you make smart choices.
Mint, by Intuit, seamlessly connects all of your accounts in one place to help you visualize your available funds and make personal finance easy.
The FDIC Money Smart for Adults program is similar to their curriculum for kids, but targeted to adults by covering home ownership costs, financial recovery, and the importance of credit.
Moving Forward
The journey to financial wellness may be a long one, but you and your family will be better for it in the end.
Perhaps you and your child could set savings goals together, and when you each meet your goals, you can make a day out of rewarding yourself (in a financially responsible way, of course). They will be much more proud knowing the true value of the money they worked hard to earn, and that will make the rewards even sweeter.