Homeschooler Started Her First Novel At Age 12; Published Author At 16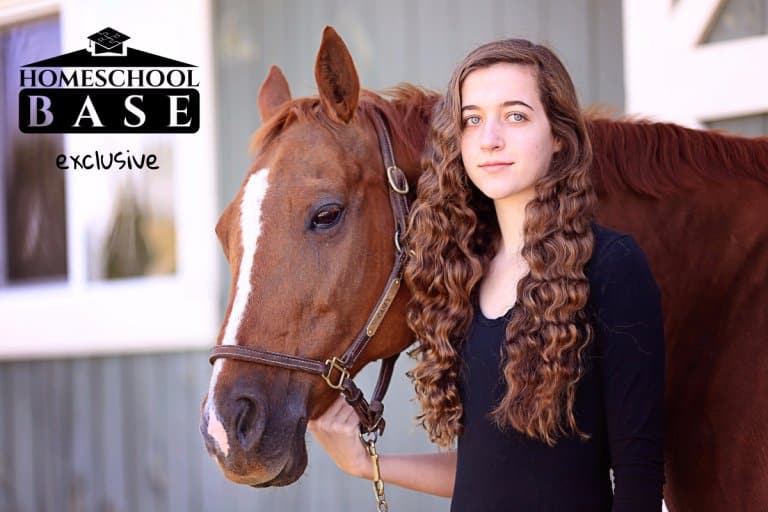 I recently had the opportunity to chat with Erin Forbes, a homeschooled student and teen author. Erin published her first novel, Fire & Ice: The Elementals (Volume 1), on October 15, 2016. She has already hosted her first book signing, and has two more planned during December.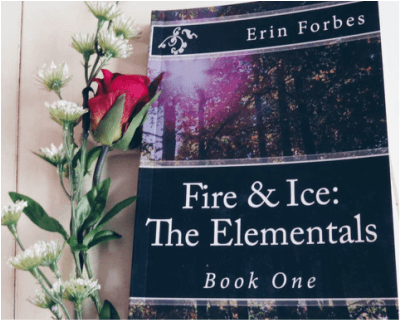 I love chatting with successful homeschoolers and learning their habits, their motivation, their homeschool style, and the keys to their early success.
Erin, will you please share some expository information about yourself, your homeschool, and your writing.
Long before I had decided to write and publish my first novel, my parents decided that homeschooling would be in our best interest. My love of writing had established itself when I was very young, and my creativity expanded far beyond the classroom walls. Books and writing had become a very important part of my life. However, homeschooling allowed me to thrive in a wonderful and creative environment. In addition to all of the required school subjects, I was able to focus on my love of art and English.
I grew up with my nose stuck between the pages of a book. I had never been a child who took much interest in video games, but reading had always been my greatest form of entertainment. There were many days when I had spent more than six hours reading through a new novel.
My love of writing became quite defined during my years in middle school. I began to think about what I wanted to do with my future. My journals had quickly become filled with stories and future book ideas. However, the plot for "Fire & Ice: The Elementals" began to reveal itself when I was just twelve years old. This was the first book idea that I had seen as something remarkable.
Fire & Ice: The Elementals (Volume 1)
I would love to hear more about this revealing of the plot for your novel.
This story came to me during the age when I was transitioning into the YA book section. I was feeling very flustered, because I realized that the vast majority of these books were quite discouraging to the teenage spirit. I wanted to be reading beautiful and uplifting stories. Therefore, I decided to write the kind of book that I had always wanted to read.
How long did this process take you?
After four years of writing, editing and research, I self-published my debut YA fiction novel at the age of sixteen. This was an incredible journey, which I do not think would have been possible without my parent's decision to homeschool. Although this may be considered a young adult/teen novel, it is a wonderful and inspiring read for all ages.
Where can we buy our copy of Fire & Ice: The Elementals?
"Fire & Ice: The Elementals" is available on Amazon and Barnes & Noble.
Can you tell our readers a little bit more about the plot of Fire & Ice?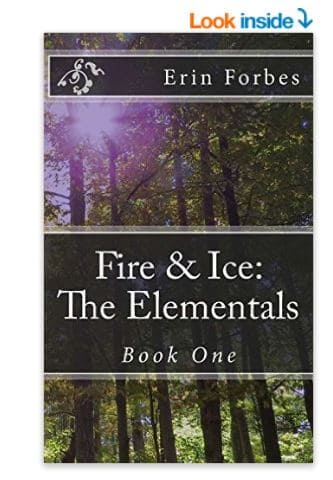 "Fire & Ice: The Elementals" tells the story of twin sisters, Alice and Emery Hanley, who discover that they are a part of a secret society of people known as "The Gifted." The sisters are sent away to the enchanted realm of Aisling, where each individual is born with a unique and magical power. However, the moment Alice and Emery step into the Academy for Gifted Youth, their lives are forever changed.
Amidst the disappearance of a fellow student, the twin sisters discover a prophecy that could save the realm of Aisling from a terrible fate. You can find out even more information on the website.
Many writers say that they get their inspiration for stories through their own experiences or from other people's experiences. I know you said that you wanted to "write a book that you had always wanted to read," but did you draw your inspiration from any other specific source?
I would say that I draw much of my writing inspiration from music, nature, and my personal experiences. "Fire & Ice: The Elementals" is a tale of magic, friendship, and adventure; however, it is also a story of self-confidence, courage, and value. These are very relatable subjects for many teenagers, and I believe that much of my own experience was used in those aspects of the story.
How many hours a day do you spend writing? Do you have a specific place you write or a time set apart in your day to focus on writing?
Once I have finished my schoolwork, I spend at least a few hours writing every day.
Would you like to reveal anything about the next book in your series?
I recently began writing the next book in the Fire & Ice series. I try to avoid revealing too many spoilers. However, I expect that the story will be slightly longer this time around. The second book is another tale that builds upon the magical adventures of Alice and Emery Hanley.
---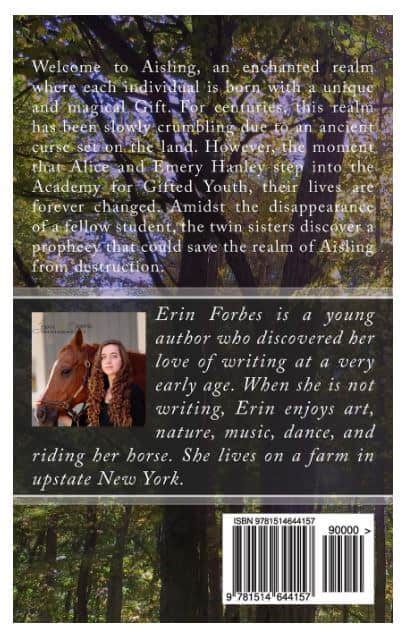 Christmas is just around the corner, and Erin's first book of the Fire & Ice series would make an excellent Christmas present!
If you've purchased Erin's book, make sure to help her out by leaving an Amazon review and a Goodreads review! Currently she has all 5-star reviews on both!
Tell your friends about Erin's book and interview on Facebook!
Pin Erin's success story & her novel on Pinterest
The book also has an official YouTube book trailer!
2 Responses to "Homeschooler Started Her First Novel At Age 12; Published Author At 16"